Late this morning a warm front will lift north over us. Go outside later, you'll feel it, rising dewpoints, rising humidity.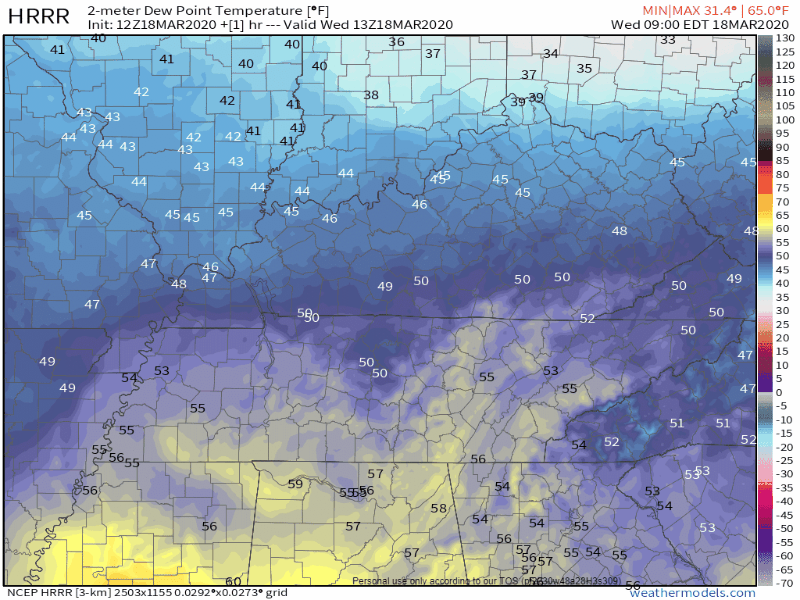 When rain this morning in Memphis gets to us sometime this afternoon, it'll encounter a low amount of instability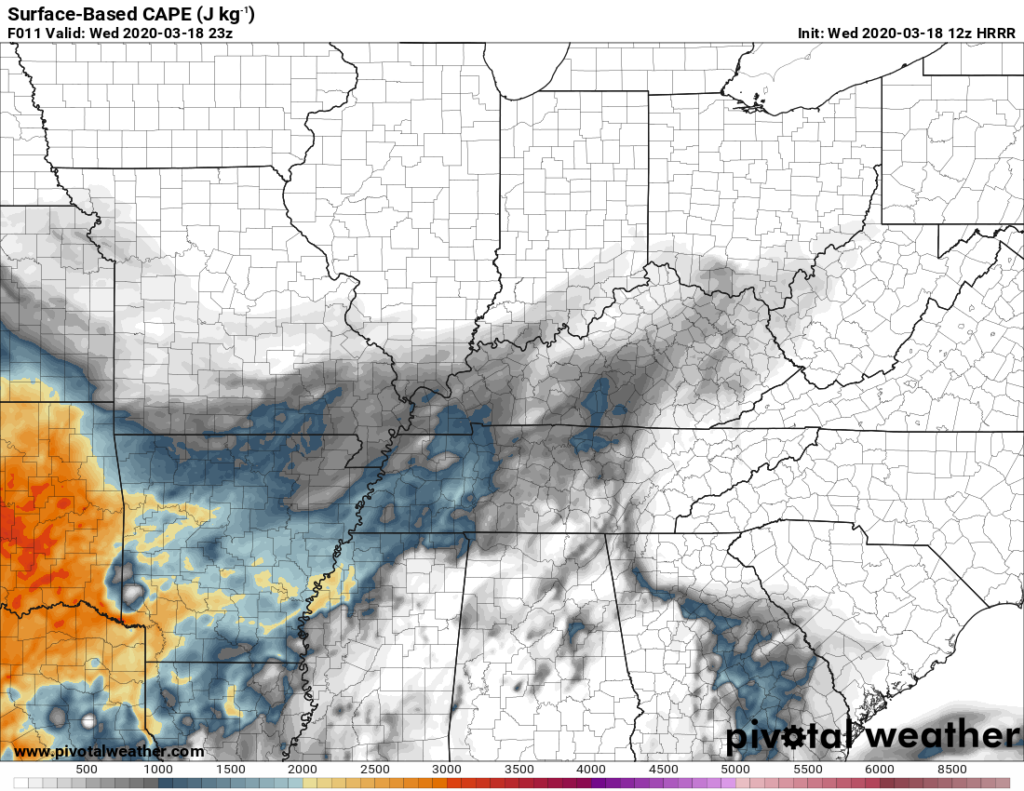 and some shear (but not that much)
This low-instability, medium-shear event can produce strong, maybe severe thunderstorms. If the models are wrong (they often are) and instability ends up higher than thought, the situation could escalate and make stronger storms. Models could also be wrong the other way, meaning we get very little instability or shear, therefore no storms, just get rain.
This uncertainty requires you check back throughout the day to see what is actually developing.
The probability of a tornado within 25 miles of you is 2%.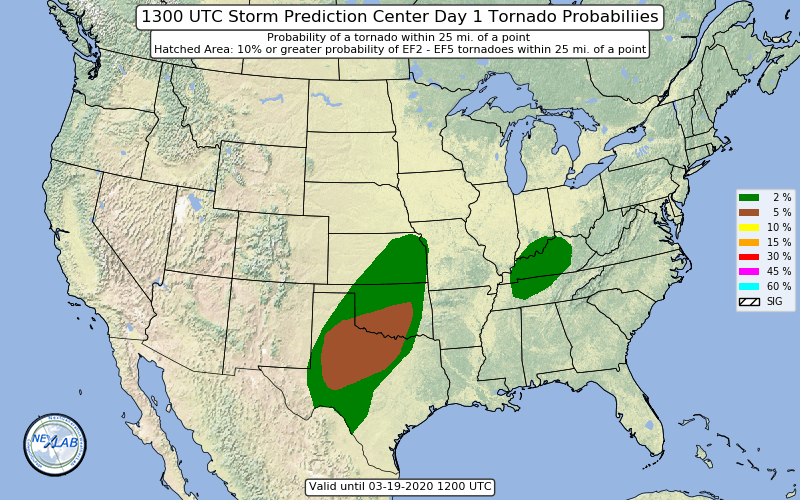 The probability of damaging winds within 25 miles of you is 5%.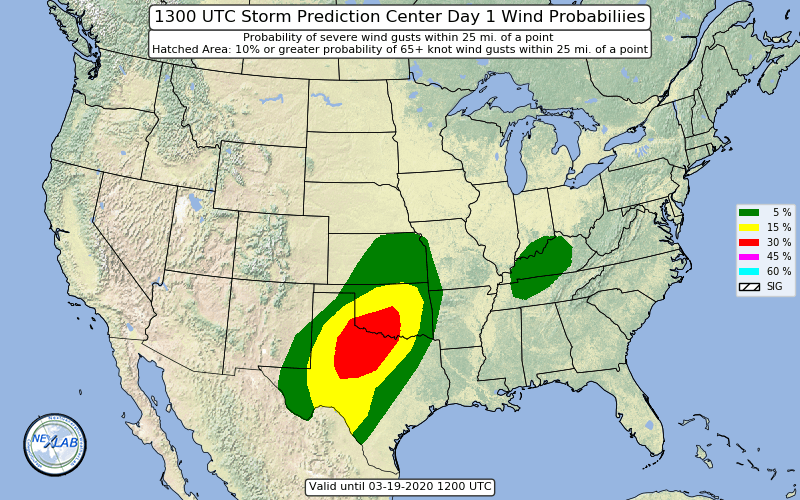 Hail is not expected.
ETA mid-afternoon. No specific ETAs for specific locations. Storms may linger into the evening. Rain should end after midnight.
Remember to check back through the day for changing conditions (escalating or deescalating).
Rainfall may be heavy, but on average expect 0.5″ to 0.75″. No flooding concerns.
---
Thursday Night – Friday Morning Storms
Cloudy and humid Thursday.
Thursday night another round of rain arrives, pushed at us by a cold front.
Models again differ on timing of [storm] ingredients, but it seems we could see isolated strong/severe storms overnight Thu into early Fri west of I-65.

NWS-Nashville Forecast Discussion 3/18/20
Another maybe event. The Storm Prediction Center hasn't outlooked our area yet, and hopefully they won't see the need. Like today's event, this may very well be a non-event but will need to be watched. You'll need updated information tomorrow.
---
Colder Weekend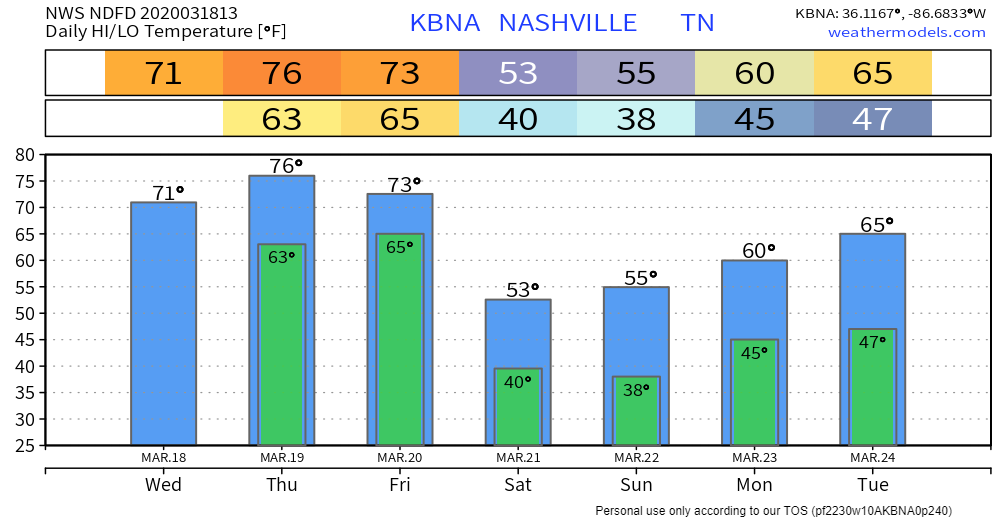 ---