Rain today should pull out before 4 PM, but clouds linger.
---
Wednesday Storms
Up to 74F Wednesday. A stiff south breeze will transport moisture, while energy passing through sets off another round of off and on rain and maybe some thunderstorms throughout Wednesday.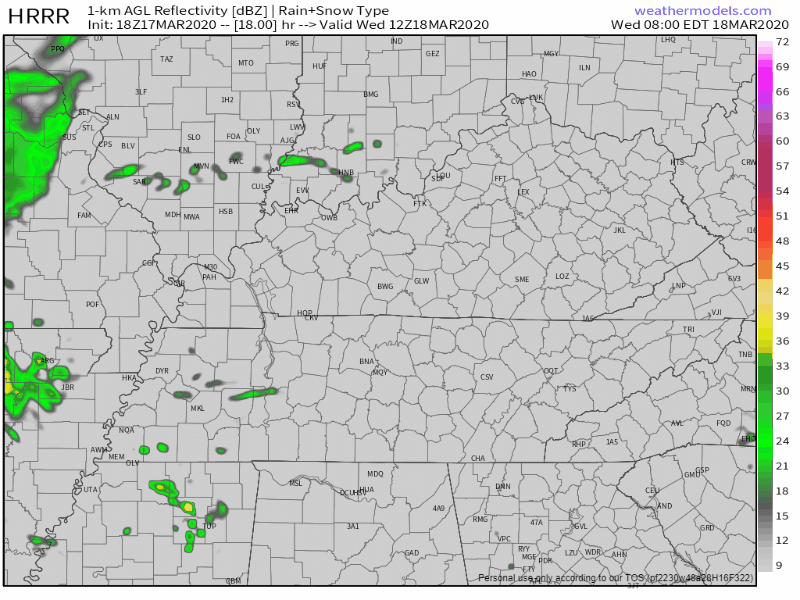 Thunderstorms possible, mostly in the afternoon/evening. Notice the HRRR model above. Storms are stronger north of Nashville. Storm Prediction Center issued a 2% probability of a tornado within 25 miles of everyone north of I-40: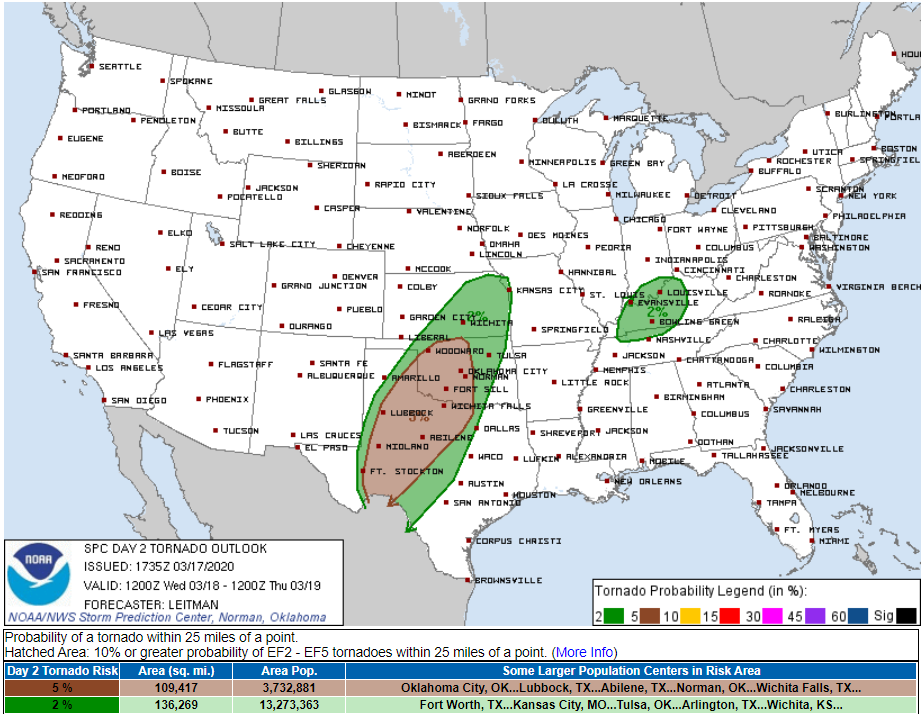 SPC also introduced a 5% probability of damaging winds just north of I-40 for storms Wednesday, ETA afternoon/evening: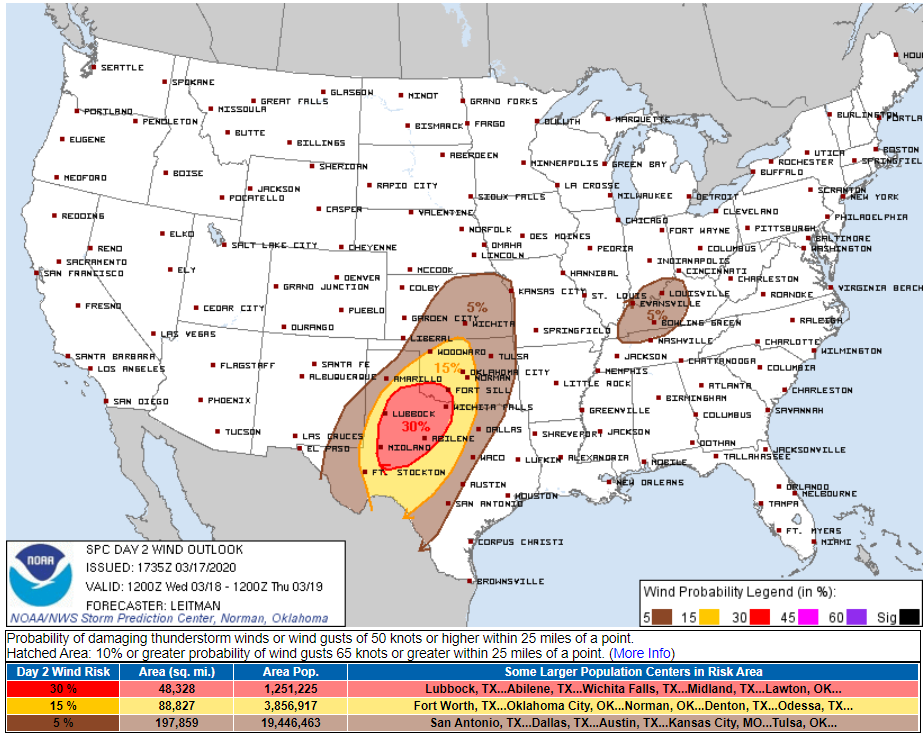 Depending on how you map it (we're splitting hairs now), the risk includes Davidson County north of Briley Parkway: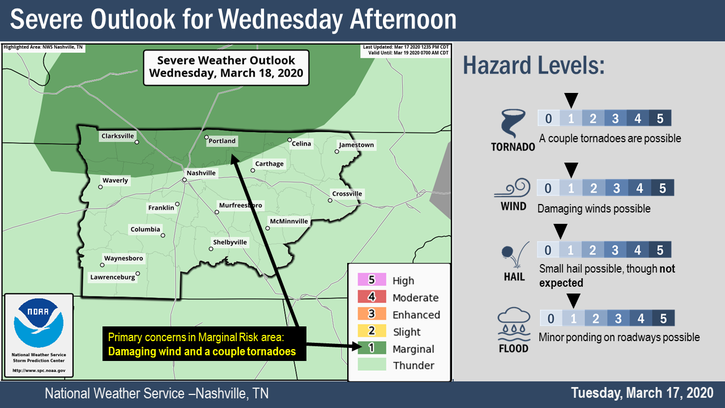 We will be: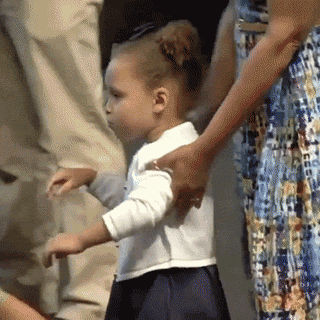 Low probability, high impact events happen infrequently. You live here, or you're visiting here, therefore grats, you've signed a social contract that requires your regular, glancing attention at changing, low probability of high impact weather conditions.
Current anxiety level low. Future anxiety level [subject to change].
---
Late Thursday – Friday Storms
Warm, off and on rain again Thursday.
Sometime late Thursday night, overnight, or Friday morning here comes a heavy rain line packing a few storms.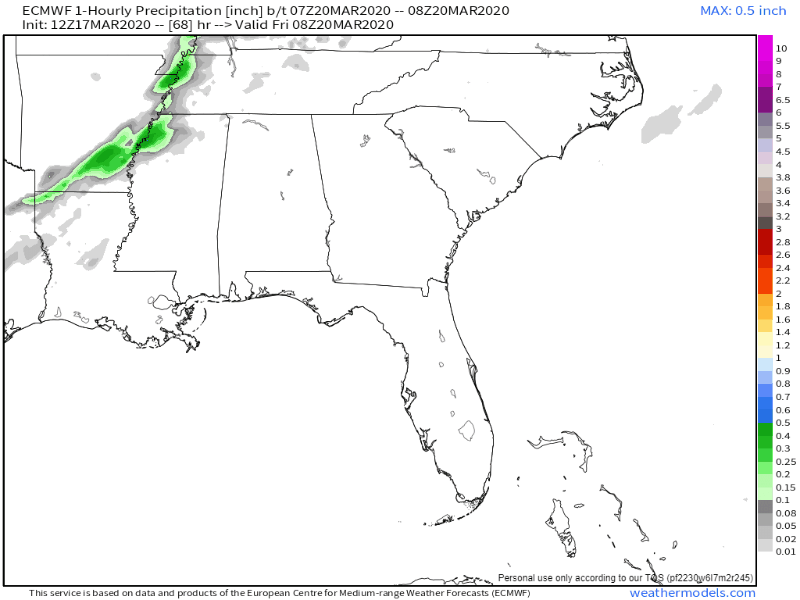 Models remain unsure what this line will do. SPC hasn't really outlooked us one way or another, it appears they consider this a "day 4" (Friday) storm on the assumption the ETA will be after 6 AM Friday, which seems reasonable. Timing, threats, and risks will be adjusted tomorrow. Data resolution will improve tomorrow.
For now this looks like a soaking rain event, plenty of wind energy/shear to rotate storms, but insufficient instability to raise real concerns.
More about this tomorrow.
---
Colder Weekend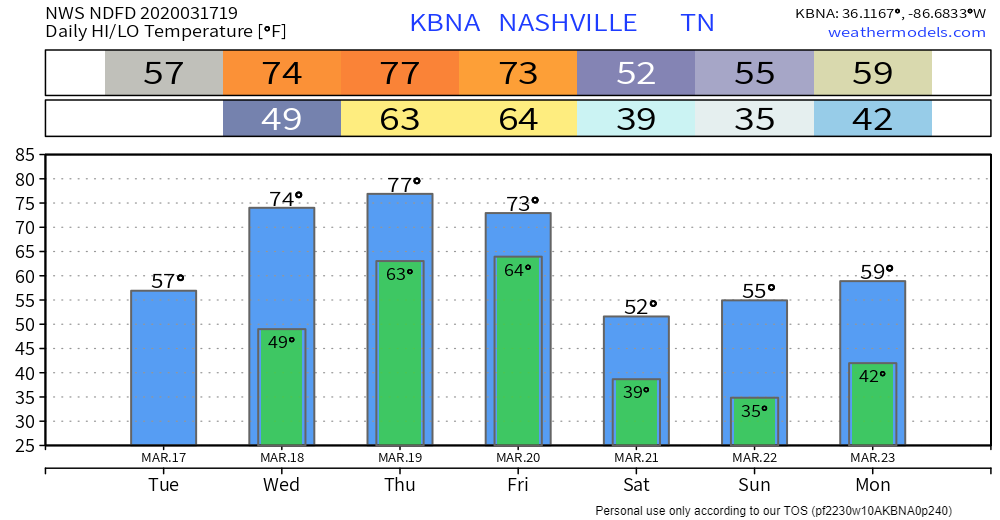 ---