Rain likely Monday night, ETA sometime after dark, lasting through the overnight hours. 0.26″ total, a few showers may linger into daylight Tuesday but if that happens, it won't be much more additional rain.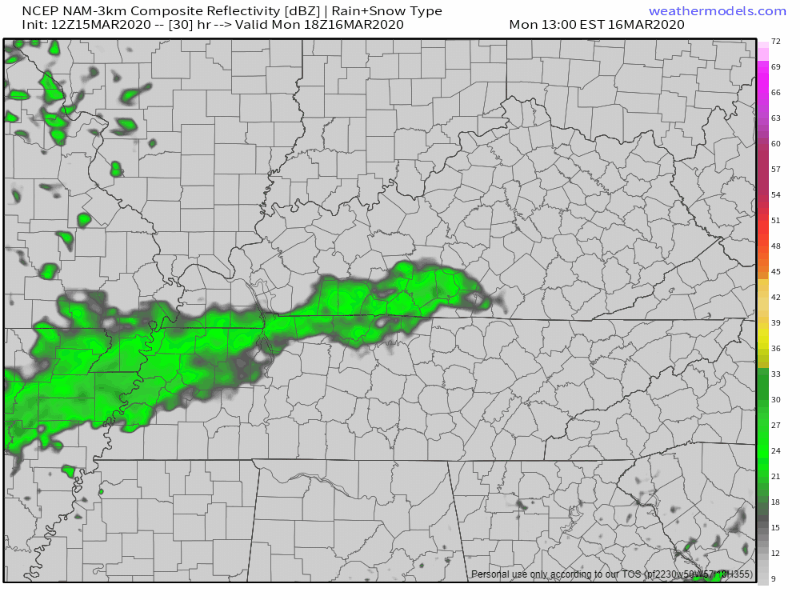 Just rain, no storms.
---
Warmer weather coming, until sometime late Friday night or Saturday when a cold front knocks us down 15° to 20°.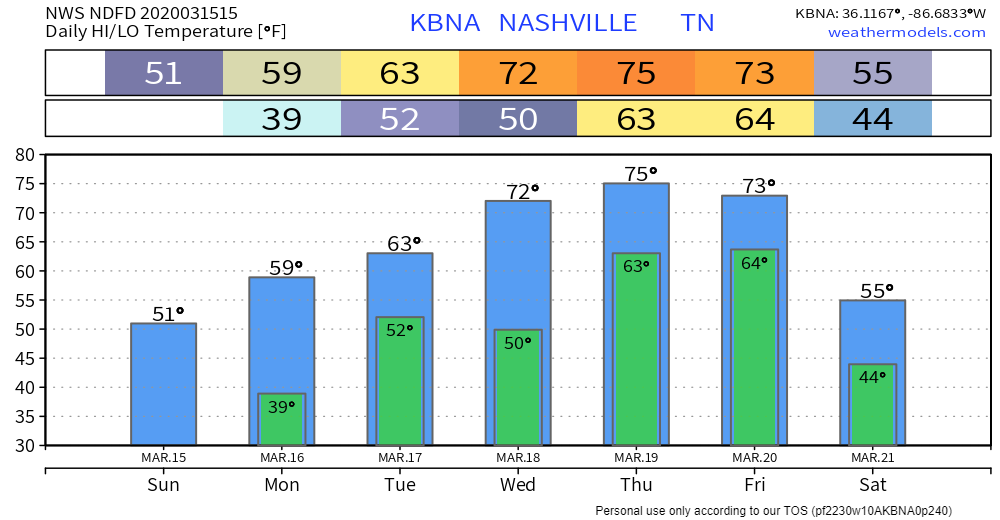 ---
Rain Wednesday after noon, probably Wednesday night, as a warm front lifts north over us from Alabama. Should last through the early morning Thursday hours. Models don't show much rain, looks off and on, about 0.1″ to 0.2″ total, although at this range the hi-res data is too far away to get good handle on local amounts. Maybe an isolated thunderstorm but nothing severe.
Expect a rain break late Thursday, with scattered, off/on rain showers.
Everyone will be watching an approaching cold front, ETA late Thursday night or Friday, with storm potential somewhere in our region.
---
It's too soon to say what'll happen late Thursday into Friday. Here's what the data says now: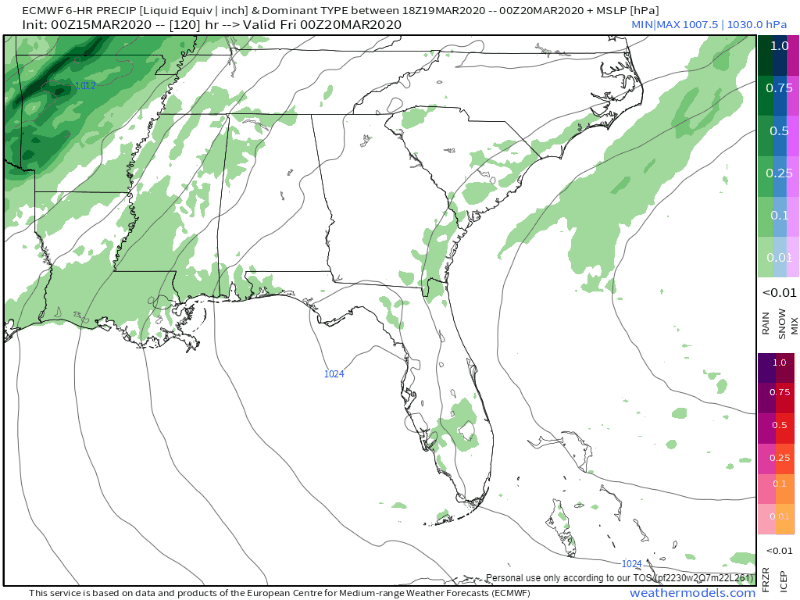 Euro model data is not alarming, the Friday 1 PM data shows sufficient storm-making instability but meager low level shear and a flattened hodograph suggesting a few thunderstorms possible but not a tornado worry.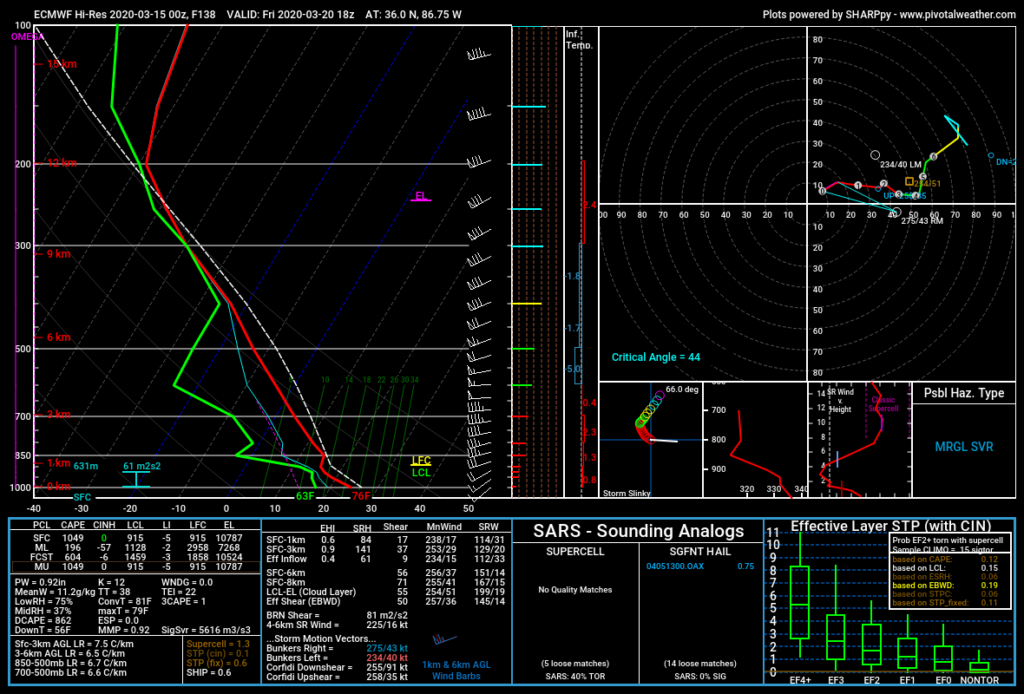 A different model has a different idea, same conclusion. GFS model thinks the rain/storm potential will arrive very late Thursday night, with insufficient storm-making instability but substantial shear.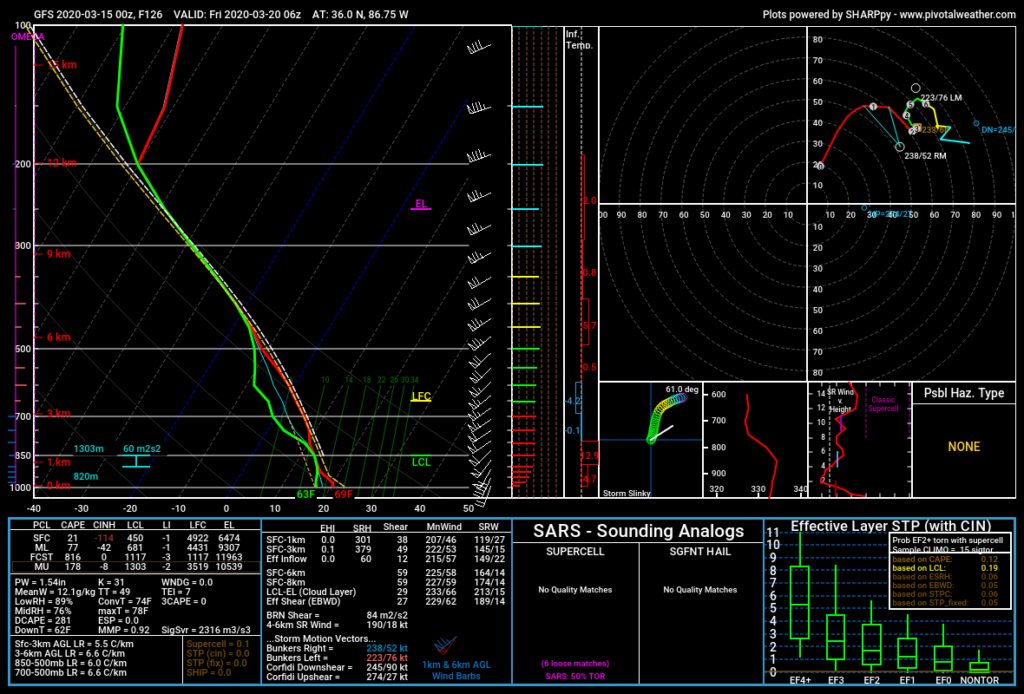 Like the Euro model, if the GFS is "correct," there won't be local tornadoes.
All weather models are wrong, some are useful, goes the saying. Encouraging that neither model foreshadows severe weather, but models may be wrong, and will be updated. 5+ day model data doesn't have the best rep.
That's the experts' message:
The pattern looks favorable for some strong storms with heavy downpours and gusty winds. We will need to watch for the possibility of severe weather, but models will probably not start to clarify those details until Wednesday.

NWS Nashville AM Forecast Discussion 3/15/20
Day 6/Friday: The positively tilted upper trough should continue quickly northeastward across the Great Lakes, OH Valley, and Northeast on Friday. A lingering severe threat may persist through Friday along/ahead of a surface cold front extending from parts of the OH Valley into the TN Valley, lower MS Valley, and perhaps southeast TX.

Storm Prediction Center Convective Outlook 3/15/20
Heavy rain is the best bet. 2″ to 3″ total rainfall this week.