Off and On Rain Today
At 9:07 AM a little rain was coming in.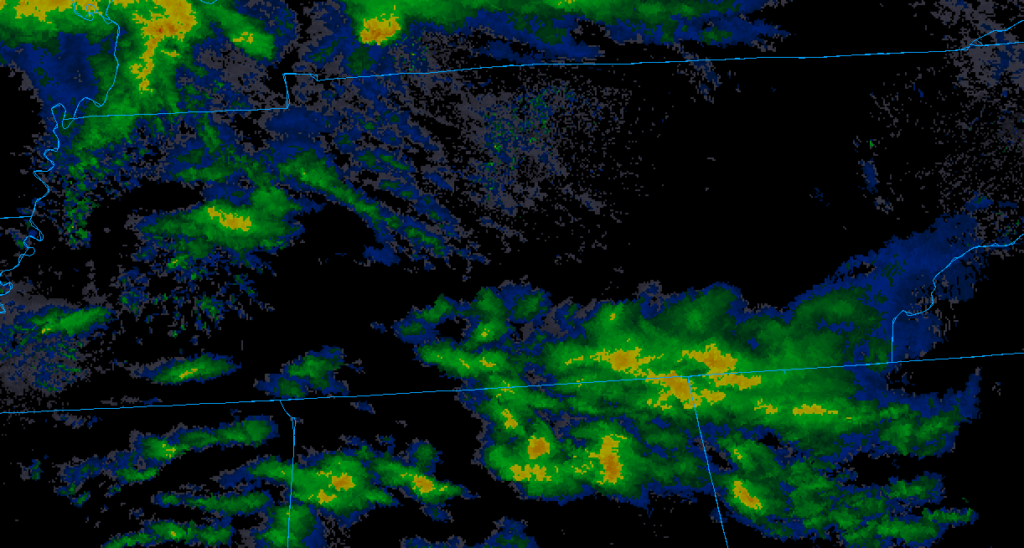 Off and on rain during the day. Rain will be scattered all across Middle Tennessee. Tonight, around 8 PM (give or take a few hours), rain turns on.
A half inch to three-quarters of an inch of rain total. No severe weather.
All this is illustrated by the HRRR model, below.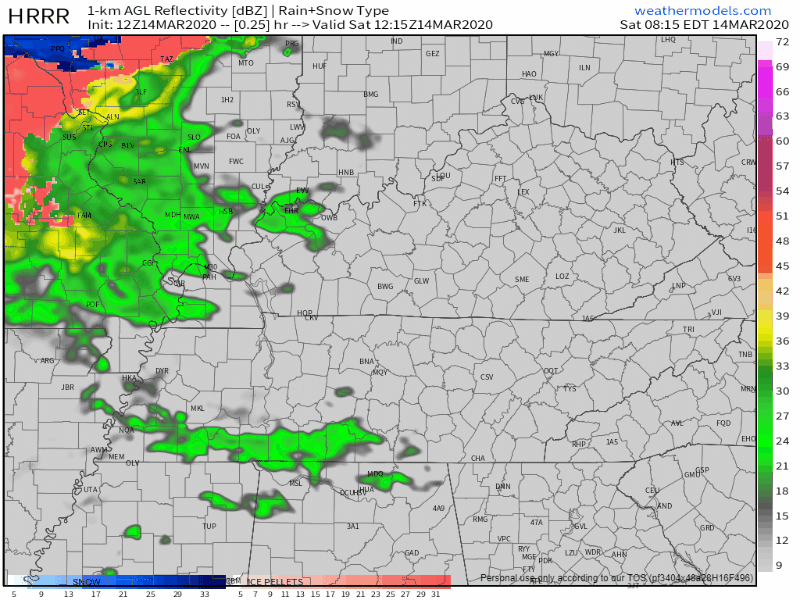 The NAM3 model tells a similar story.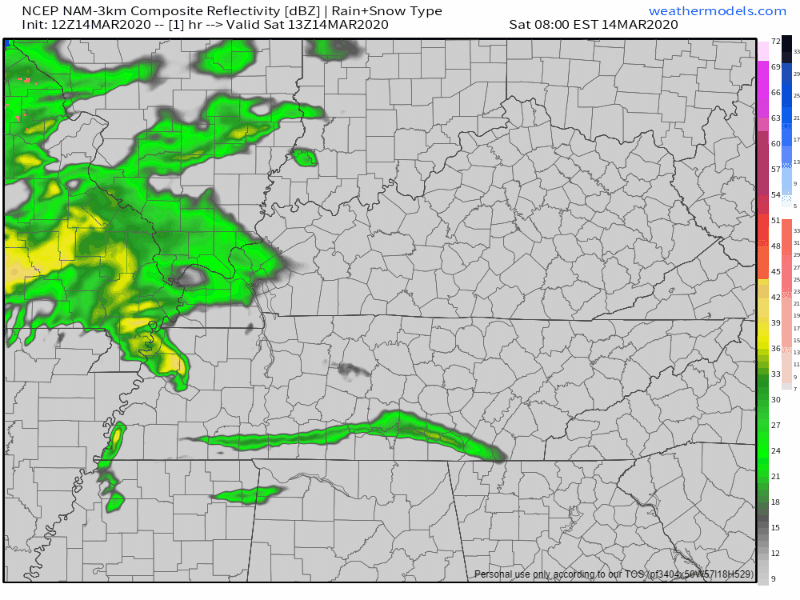 Weird Temp Difference
This afternoon, warmer temps move north then stop somewhere in Will Co or Nashville: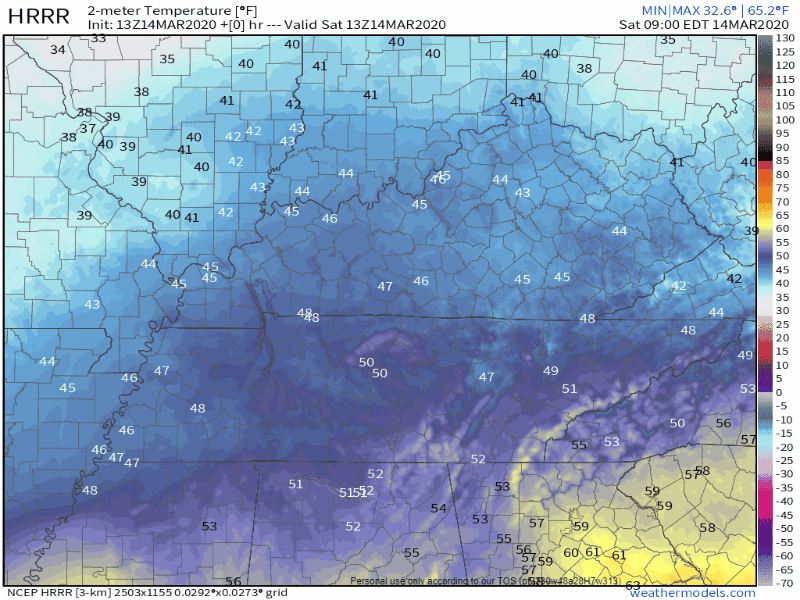 Here's that model at 1 PM.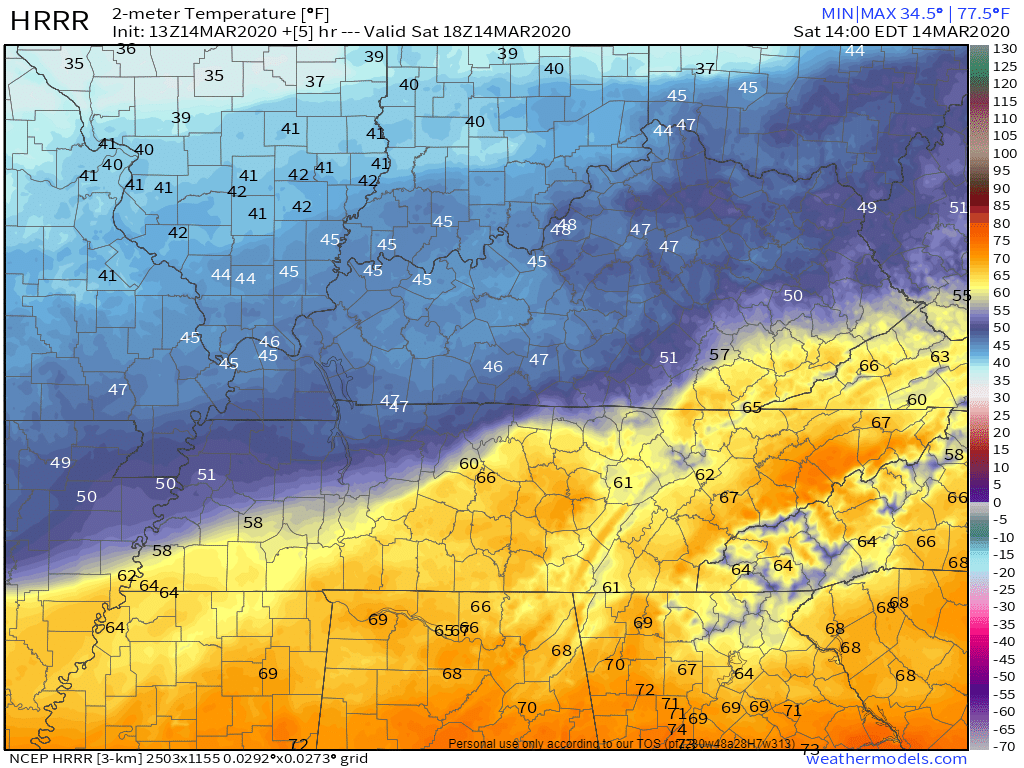 One temp doesn't fit everyone. Colder north, warmer south.
Rain Moving Out Sunday, Coming Back Monday
Sunday's nice, around 55°F,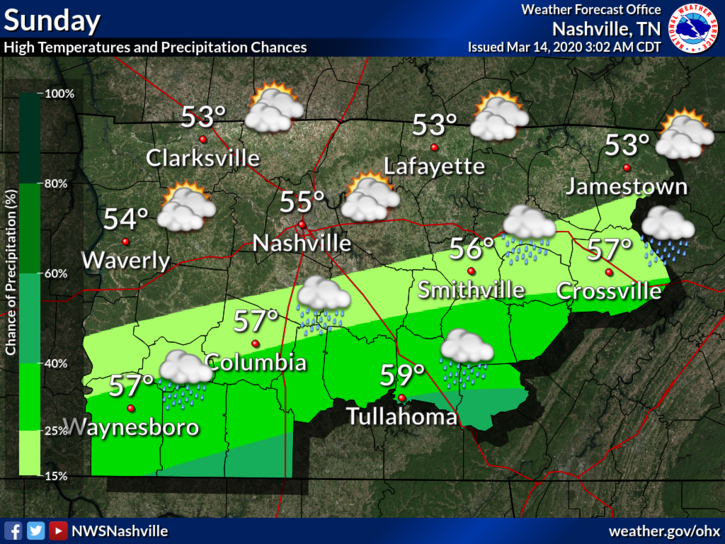 Rain returns Monday. Temperatures will bump back into the lower 60°s before these showers become widespread.
A Look at the Week Ahead
Rain will be off and on through Thursday, but models are inconsistent so no one know exactly when it'll be "on" vs "off."

Thursday, storms may be ongoing in the southern Plains (TX, OK, KS). Models think some storms move into the southeast, and may impact us, Friday. Model resolution is poor at this range, and models disagree, so no reason for concern right now. But we need to watch it; it's severe weather season.
Be sure to check back for updates to the forecast and if you haven't already, check us out on Twitter @NashSevereWx!