Rain Puts A Damper On The Weekend
Pretty quiet this afternoon. Most of us will see at least a little bit of sun this afternoon with some breaks in the clouds. The forecast discussion from the NWS-Nashville puts it perfect:
"Holy cow. Is that the sun?"

NWS-Nashville Forecast Discussion 3/13/20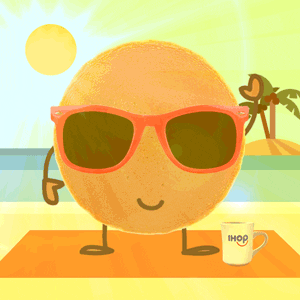 Near 60° for the high. We could see a few spotty showers into the late night hours and overnight into Saturday morning. Here's the HRRR through 3AM
Saturday
Rain will move in early, between 5AM-7AM. Widespread rain will keep us soaked through the morning hours. We might get a bit of a break for the afternoon, a few hit or miss showers still sticking around, before more widespread rain moves in for the evening.. The NAM plans this out for us:
Sunday
Some of the rain will stick around for Sunday morning, but we should dry out and see a few peeks of sun for the afternoon. Still normal for this time of year for the high, 57°.
The NWS-Nashville explains this further:
"More rains move in late tonight as another in a long line of waves begin to affect Middle TN over the next week. 1 to 1.25 inches of rain is likely through tomorrow night. Fortunately, there`s no severe weather threat and I don`t see any need to mention thunder, either. That will be good for the ongoing clean up efforts. We should dry out Sunday and we might even see some sun by Sunday afternoon, too."

NWS-Nashville Forecast Discussion 3/13/20
Rain Doesn't Go Away For Workweek
No severe weather expect in the foreseeable future. Just rain. Temperatures hang around in the mid 60s and 70s all week.
Check back for more updates!