As of 4 PM, Davidson County (Nashville) remain in the Tornado Watch issued earlier today, set to expire at 5 PM. Williamson County is currently not included. It's expected this Tornado Watch will expire without anything bad happening. We were on the southern edge of the Watched area, storms prompting the Watch passed to the north earlier this afternoon.
Why no storms? A layer of warm air a few thousand feet off the ground came through. Severe weather requires the air to be colder the further up the sky you go. When a warmer layer of air interrupts increasingly colder air, it "caps" storm development. Great job warm air aloft!
Two things to watch tonight.
---
First, if the "cap" erodes later this afternoon, or early tonight, more storms could develop before Round 2 arrives. These storms are unlikely, but anything develops, watch out, because all other ingredients needed to make severe weather are already in place, as shown below.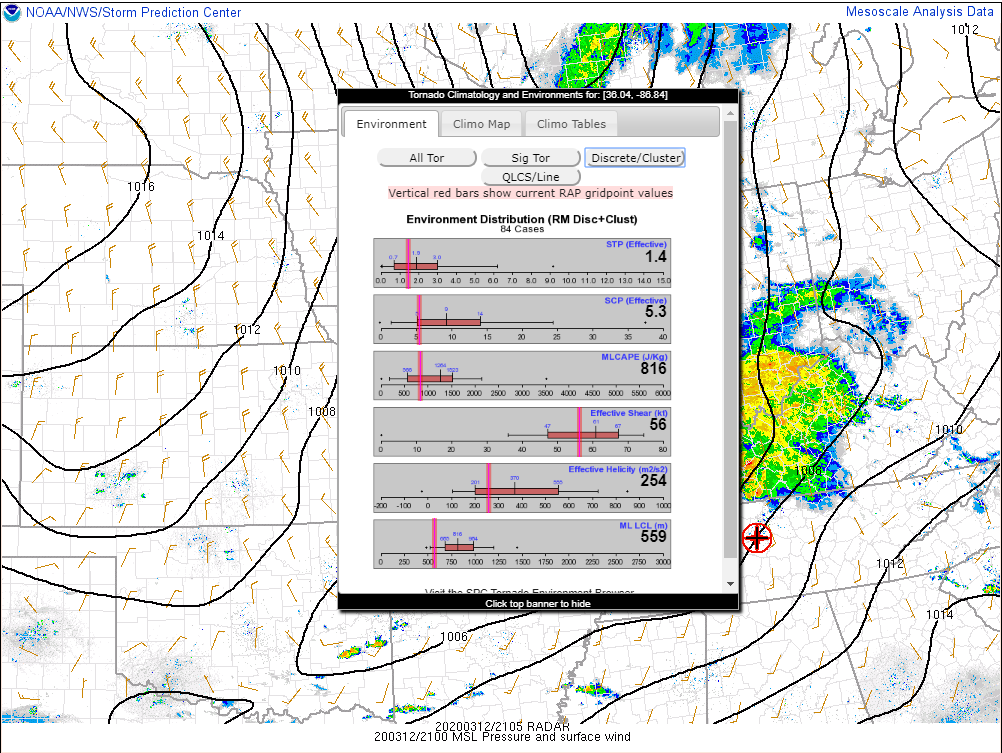 The cap is saving us.
---
Second, we still have Round 2 storms, arriving late tonight. These may contain damaging winds, hail, maybe a tornado. A storm line will drop out of Kentucky and move southeast through Middle Tennessee.
The HRRR model shows a broken line of thunderstorms expected in around midnight, although this model may have timing wrong, so give it plus or minus 2 hours either way and go with 10 PM to 2 AM ETA.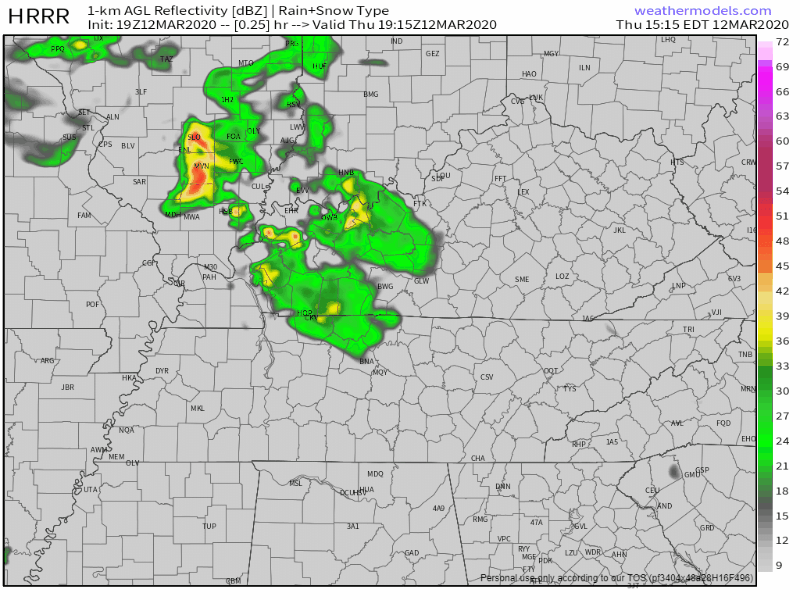 The NAM3 model says basically the same thing, most likely arrival around midnight, but let's call it between 10 PM and 2 AM. There should be rain out ahead of it, and the line may slow down.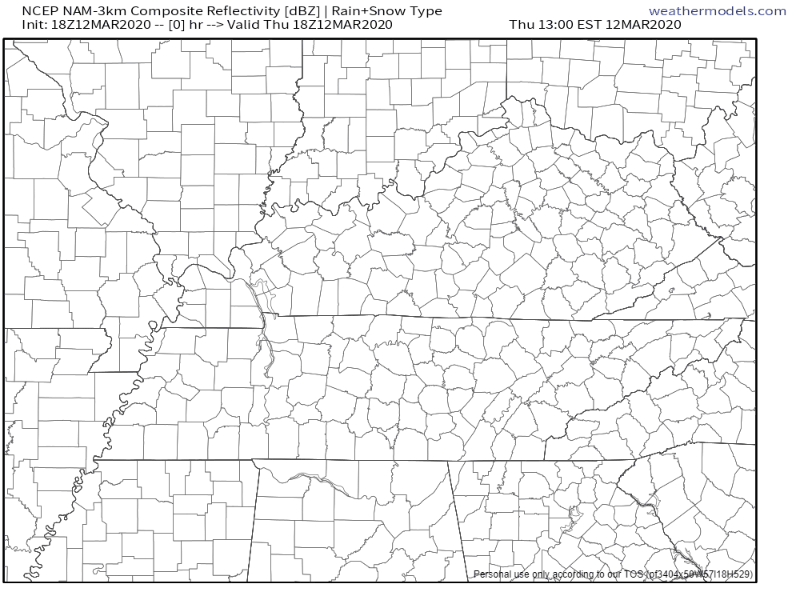 Main concern will continue to be damaging winds, but of course can not rule out large hail and isolated tornado formation with ample low level shear profiles and good helicity values. Current tornado watch is still in effect until 5 PM CDT, but likely that additional severe or tornado watches will be issued as the evening hours progress.

NWS-Nashville Afternoon Forecast Discussion
As of now, the greatest risk for severe weather will still run north of I-40. Those in Nashville and Williamson County have a 5% chance of seeing a tornado within 25 miles of you, and a 15% chance of seeing damaging wind gusts of 58 MPH or greater per the Storm Prediction Center.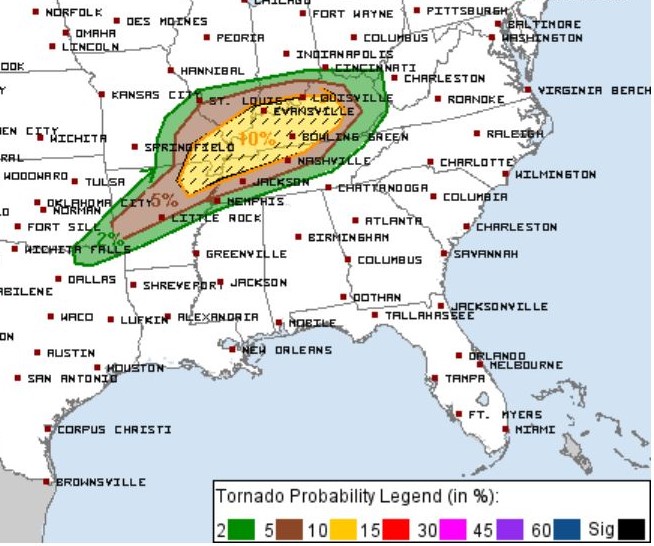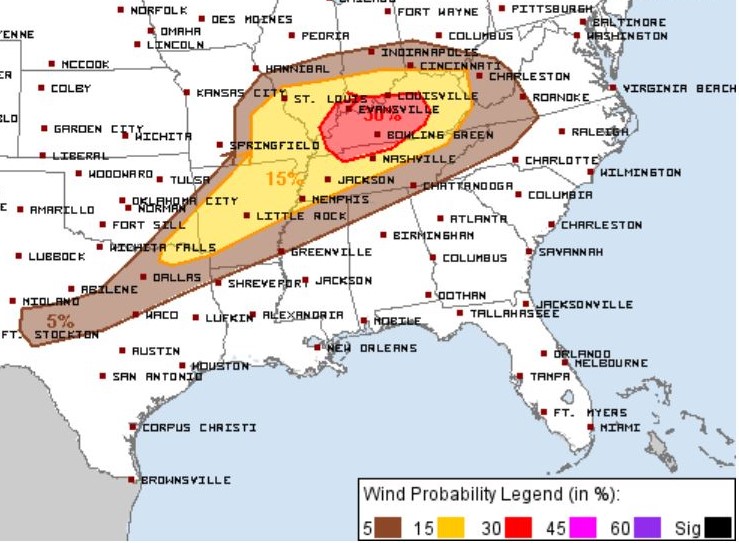 We cannot guarantee you will or will not see severe weather. The storms line should be broken, last around an hour, and there is no reliable way to say whether it'll break on us or somewhere else. Prepare. Remain weather aware, have a plan, and have multiple ways to get warnings.
We'll be covering this event all day and night on Twitter.