Off and On Rain Begins Monday
… and off and on rain will carry on throughout the week.
TIMING
The HRRR model thinks scattered showers will begin Monday night (tonight) around 9 or 10pm: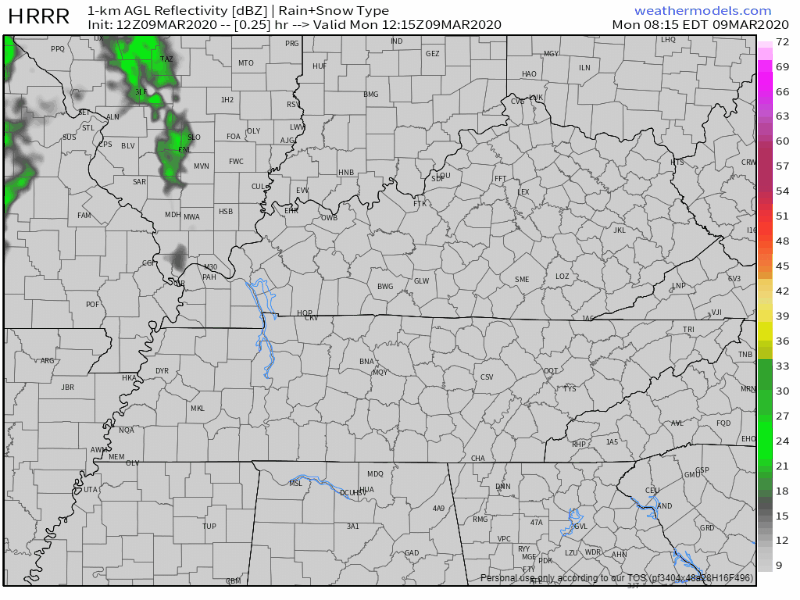 The GFS model also thinks rain begins later this evening with a break after Tuesday morning, heavier rain Wednesday afternoon, and then more off and on showers through Friday: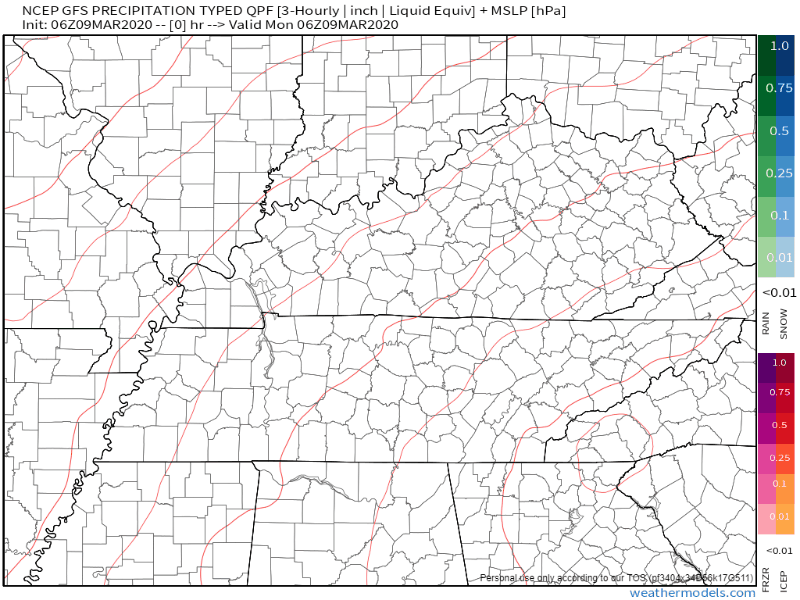 The EURO model has some other plans with showers beginning overnight, break in rain Wednesday, then showers Thursday and Friday: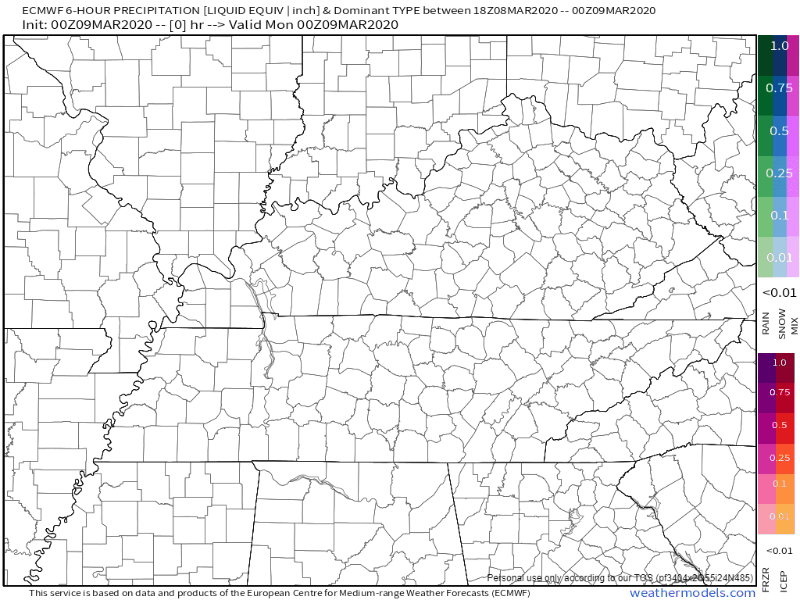 Here's what NWS-Nashville says on timing:
There shouldn't be solid rain starting this afternoon and running through the forecast period. The models are not in the best agreement of when the breaks will occur. Wanted to avoid flip flopping the forecast so leaned heavily on the previous forecast while blending in other guidance values. Perhaps there could be some rain breaks on Wednesday and Friday.

NWS-Nashville AM Discussion, 03/09/20
WHAT TO EXPECT
At this point, exact timing on these showers and breaks is a toss up. Just be aware that the rain will not be consistent. Showers should be scattered in nature and show up in waves.
1-1.5 inches total is expected from now through Friday. No flooding concerns.
Marginal instability will mean some rumbles of thunder, but strong/severe storms are not expected.
Weekend Uncertainty
Models are not in agreement for this weekend. The EURO model thinks rain Saturday through Sunday afternoon, while the GFS says dry Saturday and rain Sunday.
As of now, just know the chance for rain exists this weekend. Models should hopefully come into better agreement as we get closer.
Rainy but Mild Week