Comfortable Sunday
Beautiful weather ahead for today: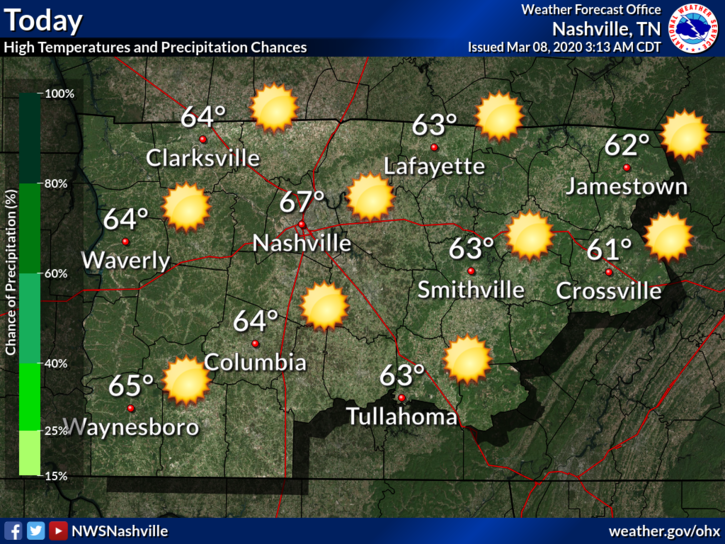 Keep in mind that as today makes a great day for clean-up efforts, crews will be out working. Volunteers are greatly appreciated, but please do not park on tornado-impacted streets as it will already be very busy in these areas. Commercial trucks and clean-up crews need room to work, so be please mindful of them. If you park in their way, they can't work.
Rain Returns Monday, Off and On Showers Last Through the Week
Monday starts off dry, but rain moves in during the afternoon/evening, kicking off a wet week.
The NAM3 model shows scattered showers moving in tomorrow around 8pm: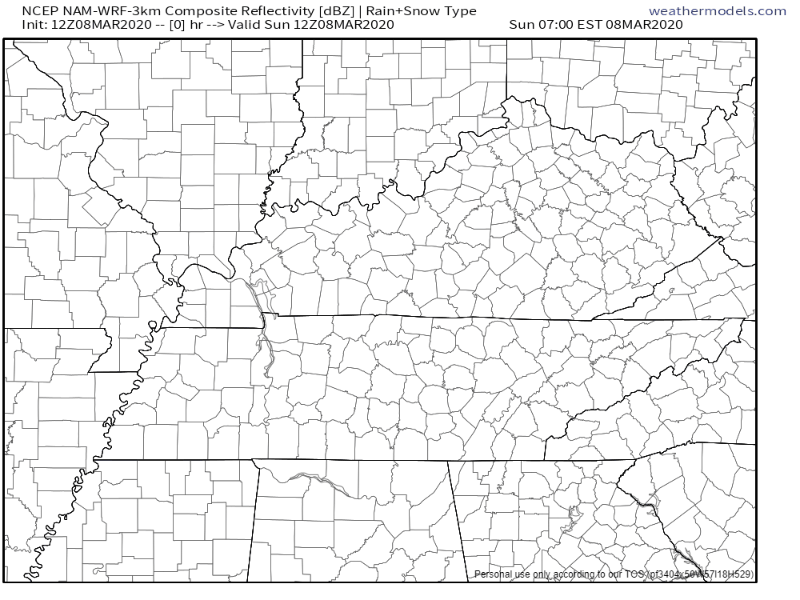 The GFS model also shows showers moving in tomorrow evening, with a break Wednesday morning, and then heavier rain before we have another break on Friday: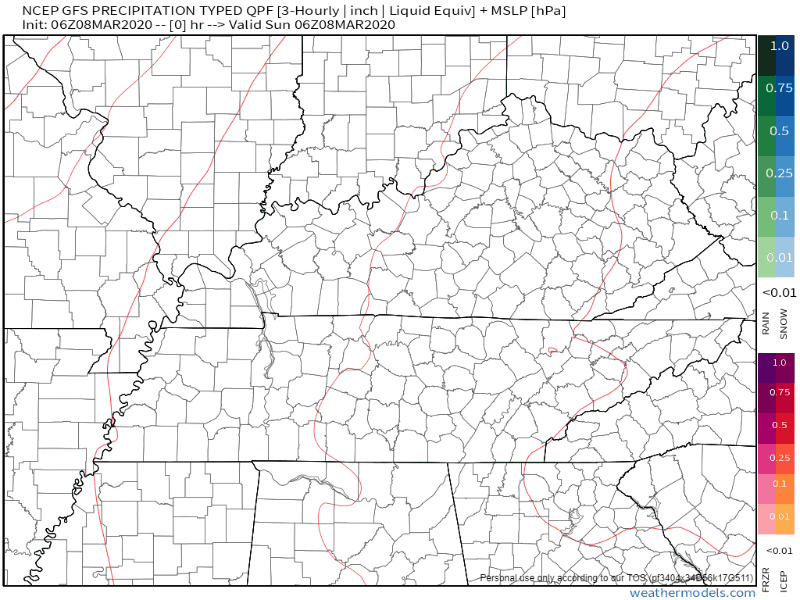 NWS-Nashville sums it up here:
A very unsettled weather pattern for the week due to the front that comes through tomorrow night and stall/waffles across the Southeast US for the week… Extended models are in OK agreement but timing of the more moderate rainfall differs at times. The good news is rain amounts for the week will be somewhere between 1.5 and 3 inches. As we have been mentioning there could some afternoon thunderstorms but no severe weather is expected.

NWS-Nashville AM-Discussion 03/08/20
Note that there are no flooding or severe weather concerns. Rain will not be consistent as showers come in waves. Some rumbles of thunder are possible, but no worries about severe weather.
Peek into the Weekend
The chance of rain carries over into the weekend, unfortunately. Right now, extended models show the majority of rain Saturday, with most of it clearing out Sunday. This is still far out, model data at this range is poor, so stay tuned for updates.
Warm Temps
It may be a wet week, but daily high temps will be on the milder side: