Editor's Note: Love. Give. Comfort. Respect. Hearing about loss of life. Some families lost homes, students lost schools, workers lost businesses, there will be needs. Let's meet those needs. Together.
Rain Pushing Out This Morning, Dry Rest Of The Afternoon
Rain is departing. Here's the HRRR model:
No more storms Tuesday. Clouds will keep any peeks from the sun to a minimum, high of 66°.
Dry Wednesday, More Showers Thursday
We'll get a bit of a break from the rain on Wednesday. Mostly cloudy, but most of us will still see a good amount of sun through the morning and afternoon. Above average temperatures again, high of 65°.
Thursday comes with more rain. Widespread showers will move in from the Southeast between 4AM-8AM, just in time to cause more traffic for the morning commute. Here's the NAM through 12PM on Thursday:
No severe weather expected Thursday. The rain will continue to be widespread through much of the afternoon as well. We'll cool off as the rain pushes through, high in the mid 50s.
Much Needed Good News..Dry And Sunny Weekend
Friday through Sunday the sun will hang around in Middle Tennessee and provide us with a pleasant weekend. Temperatures will go on a warming trend through the weekend.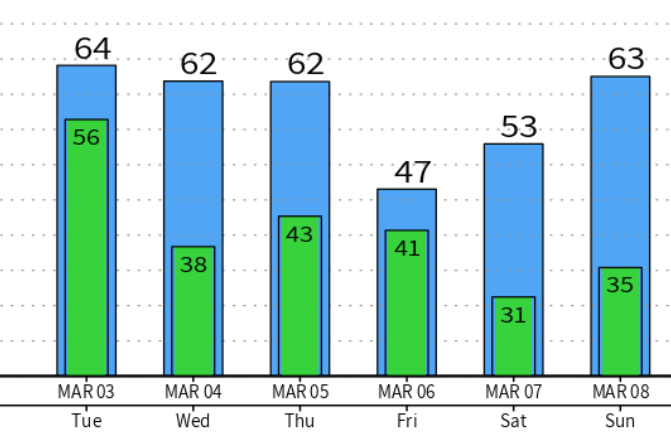 High 40s for Friday, then warming up into the mid 50s for Saturday and low 60s for Sunday.
Check back for more updates as always and follow us on twitter @NashSevereWX.