Headlines
4″ to 6″ of rain (some may see a bit more) is the current forecast from Sunday night through Wednesday; however, timing and rainfall totals are uncertain because models disagree. We may need to decrease or increase these totals.
Flooding is possible and rises on area river, streams and creeks are likely by Tuesday night
Beautiful Weekend; Mild Temps All Week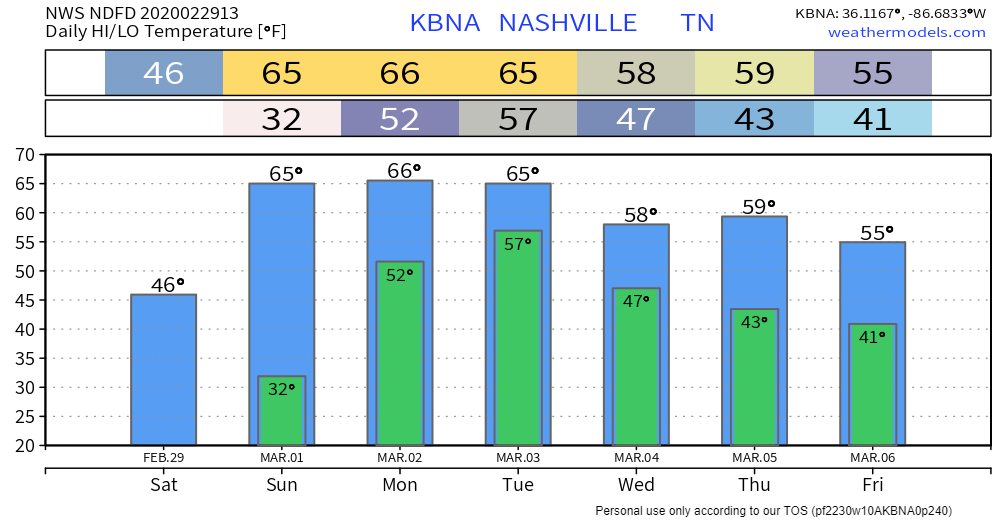 No concerns for any outdoor weekend activities.
Then Rain Arrives, 3 Days Of It, Starting Monday.
Total rainfall Monday around 1″.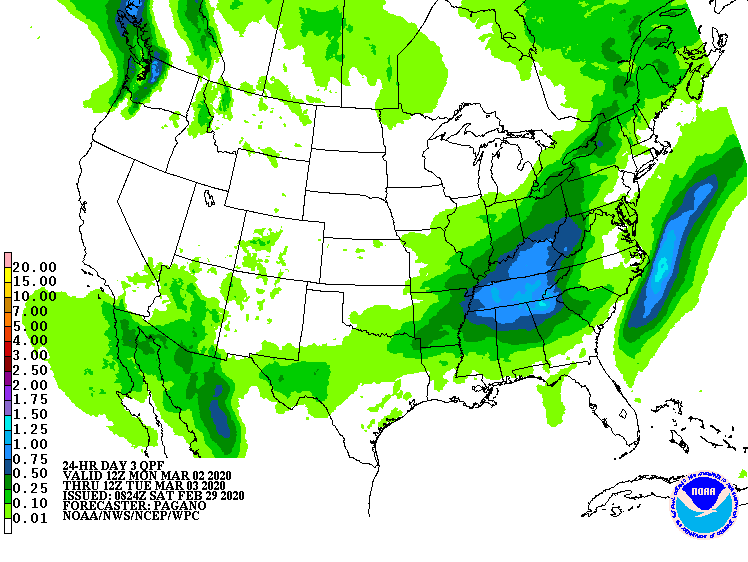 There is a chance for some strong storms on Monday and Tuesday with instability on the rise, but heavy rainfall is the main concern.
More rain Tuesday and Wednesday, as much as 2″ each day.
We're not sure about Tuesday. The Euro model has been trending drier Tuesday, suggesting we may not see much. The GFS is also showing the heaviest of the rain to our south.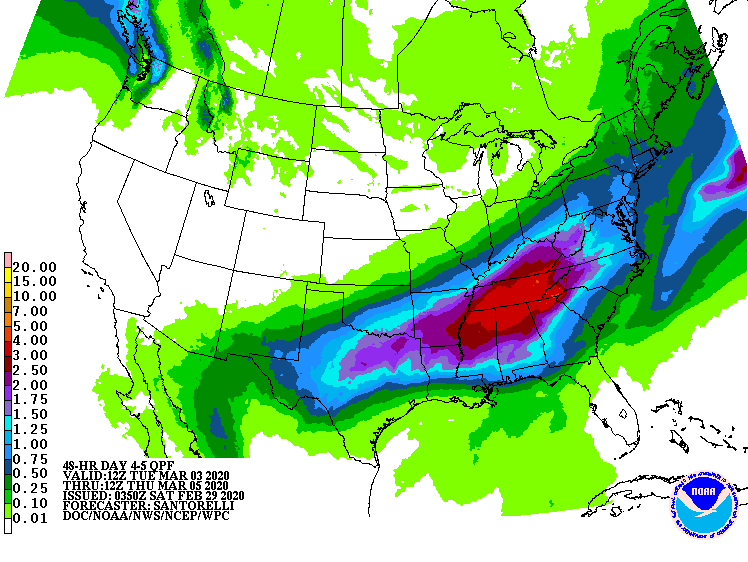 If that 2″ of rain Tuesday materializes — and we aren't sure it will — expect flooding concerns to begin Tuesday night.
Rain should end late Wednesday. Total rainfall from Monday should be 4″ or so.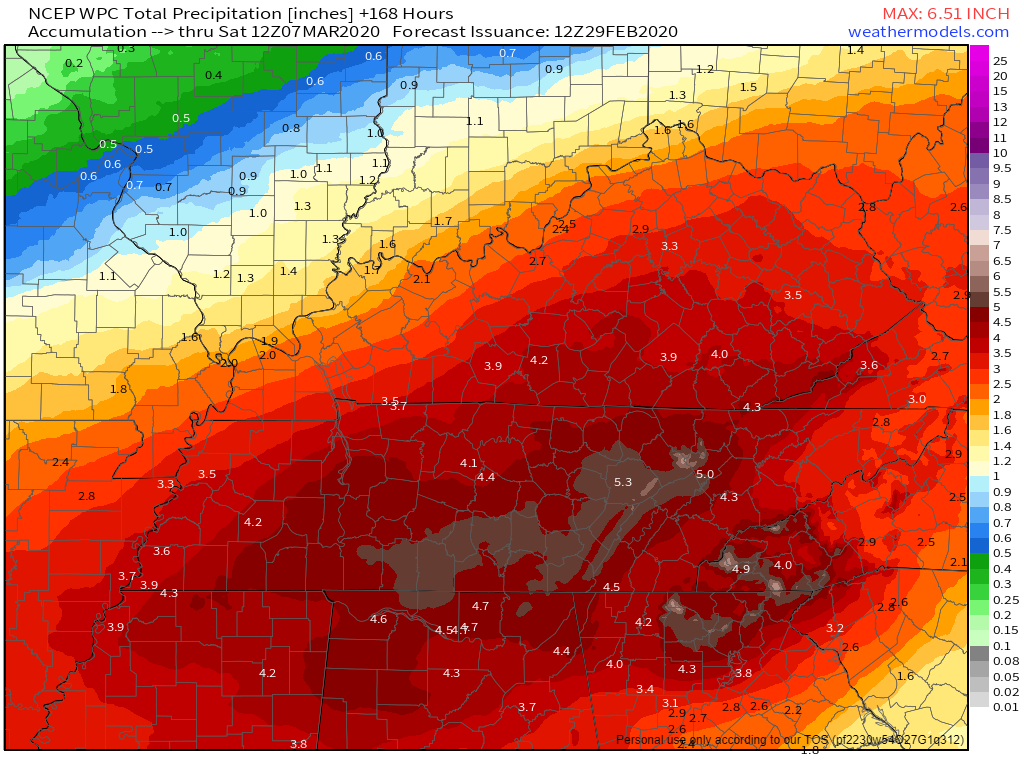 At the end of the week, the GFS and Euro models disagree. The Euro shows a more wet, cooler pattern. The GFS thinks warmer and drier.
Editor's Note: thanks to Elan Segadi for his help in writing the blog. Elan is sophomore at Centennial High School.