Flurries Are Gone, But Cool Weather Continues
Up to 46 this afternoon with sunshine.
But to our NW another batch of precip is en route, ETA 7-9 PM. Here's the HRRR model predicting rain with a few snow flurries around midnight: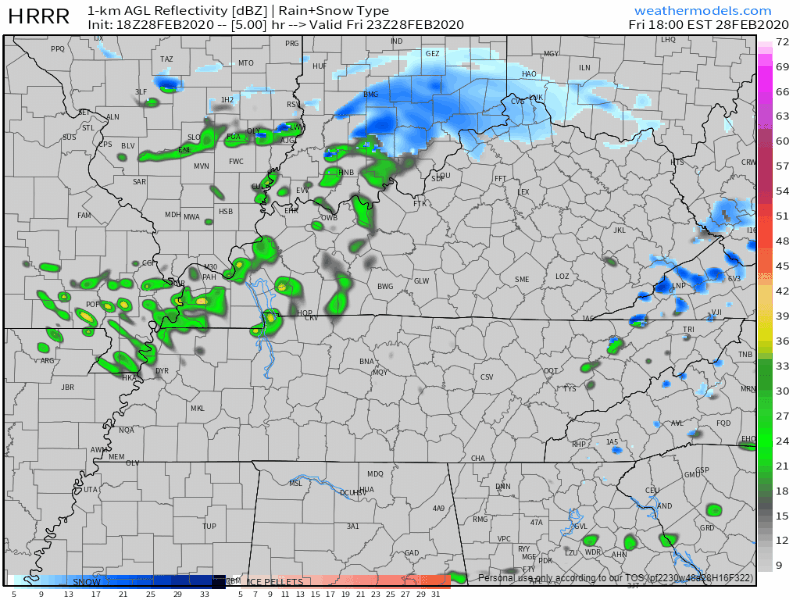 No meaningful accumulation expected except maybe at the highest elevations. It may not even snow (it could just be rain).
Warmer, Sun This Weekend
The sun will stick around providing us with a pretty nice weekend. All sun on Saturday, still a bit cool, high of 50°, but by Sunday temperatures increase all the way into the mid 60s, with a few more clouds.
Perfect weather for you to come on out on Saturday and meet all of us at Nashville Severe Weather and our interns at SWAD 2020 at Trevecca Nazarene University on Saturday!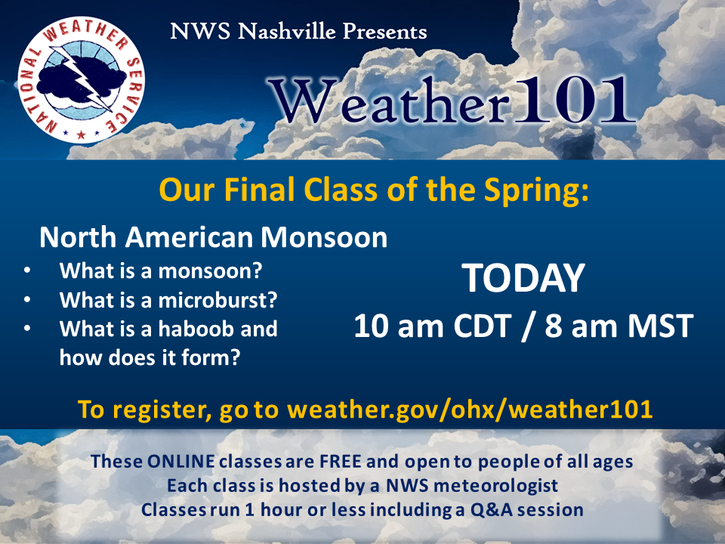 Enjoy the beautiful weekend ahead, because we have a LOT more rain in the forecast for next week.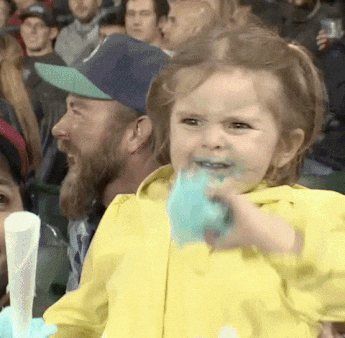 Heavy Rain Monday through Thursday, Flooding is a Concern.
Rain will begin to move into Middle Tennessee late Sunday night. It'll come in waves Monday, Tuesday, and Wednesday, heavy at times. The GIF below is from the GFS model, showing us almost nonstop rain, heavy at many times, through Wednesday night.
How much rain are we talking?
Well, a lot. The Weather Prediction Center's QPF values are worrying, especially Tuesday, when flooding concerns begin.
Monday night to Tuesday night: 1.5 to 2″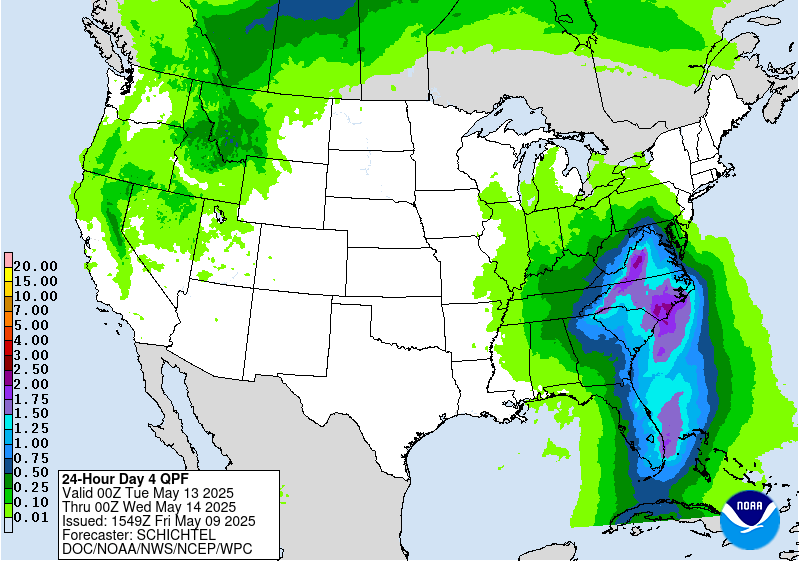 Tuesday night through Wednesday night: an additional 2-3″: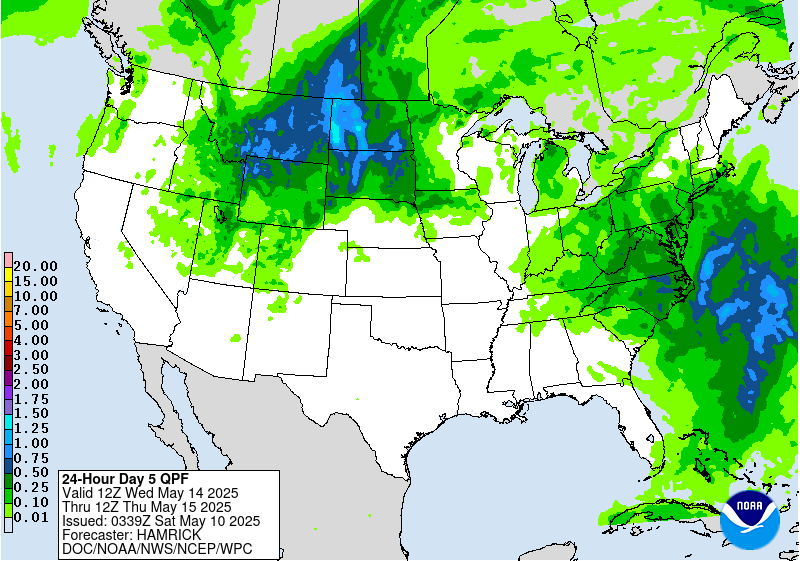 Wednesday night through Thursday night, another 0.10-0.5″.
The NWS-Nashville is calling for 6-8″ of rain total through Wednesday. This coming down in a 3 day period can cause many flooding issues and is concerning. The majority of this will come down on Tuesday and Tuesday night alone, so keep in mind to have a way to get your warnings for any Flash Flood Warnings that might be issued, especially near any rivers and creeks.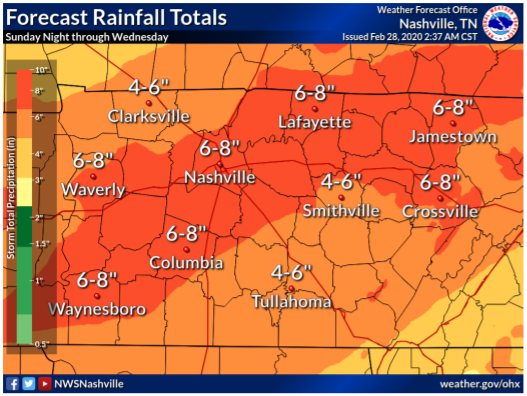 Check back for more as we get more information over the next couple days regarding the heavy rain and flood risk coming for us next week.
NashvilleSevereWeather.com/shop & Subscribe to our YouTube Channel.