Sunny Thurs-day . . . Tonight, Flurries?
Dry and sunny with a high temperature of 45°. A little chilly, but at least no rain.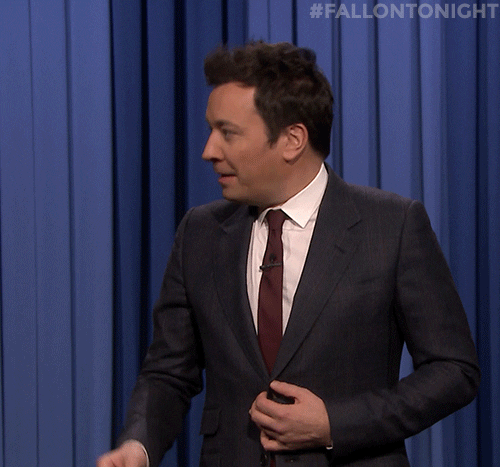 Overnight Rain/Flurries
Another "clipper system" will streak by after midnight Thursday into early Friday morning. Delivering a quick blast of rain and/or snow flurries. It's not much.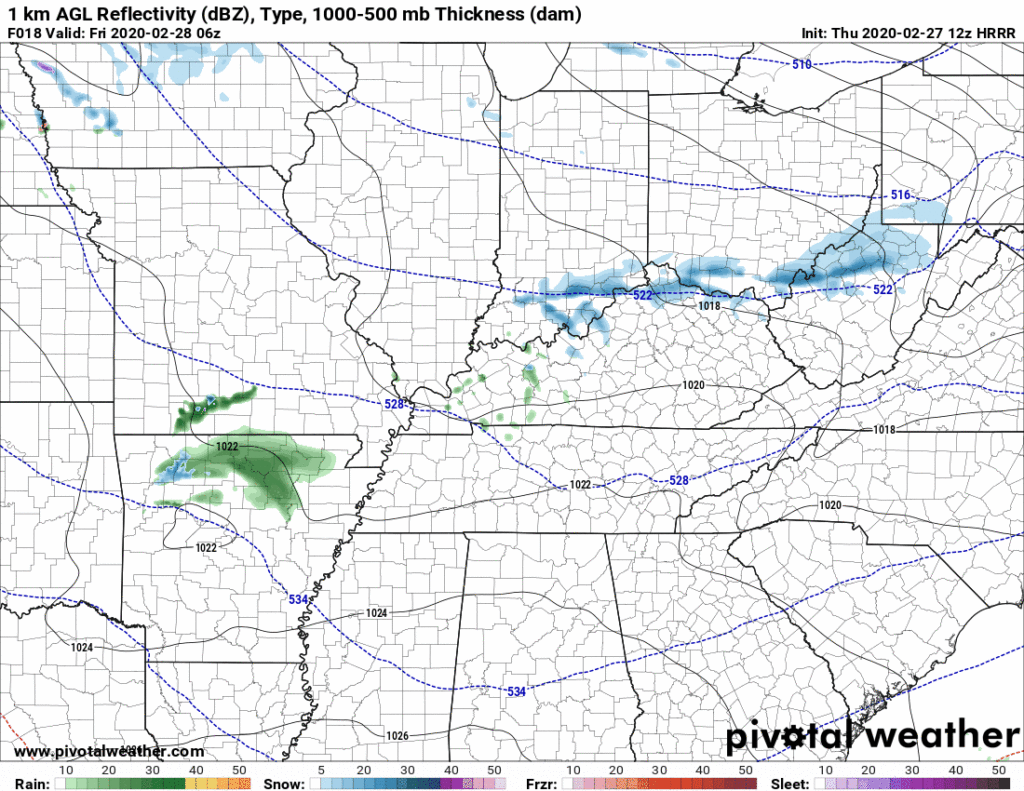 Temps aloft might support snow but surface temps won't let it stick. Better chance of a dusting is well east and southeast of us, at higher elevations.
Rain will be off and on for the day Friday, but we won't see much. If we see some flurries, there will be little/probably-no snow accumulation here around Nashville.
Here's a look at the NAM3 model from Thursday night through overnight Friday: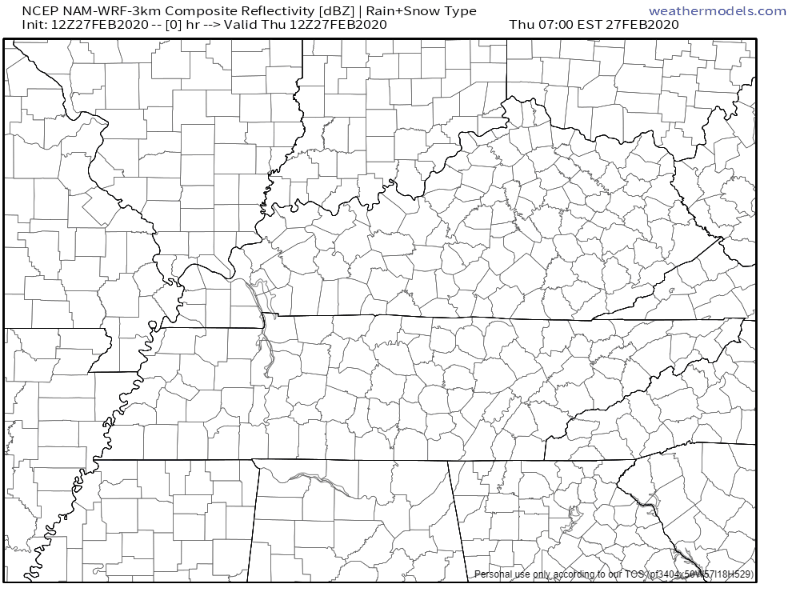 Rain should clear out after this system departs late Friday night. No meaningful rainout worries for weekend activities.
Clear and Dry Weekend
The weather this weekend? Beautiful.
Skies will be sunny. High temps Saturday will reach 50°, then jump to 63° Sunday.
Live look at me this weekend trying to hold onto this nice weather: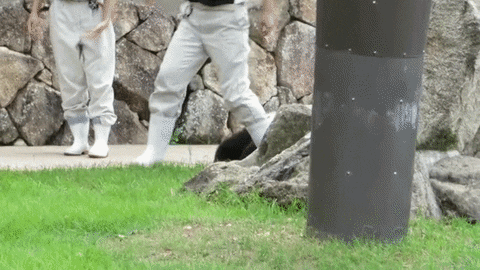 Saturday is Severe Weather Awareness Day at Trevecca and our inaugural MLS game against Atlanta. No weather interruptions for either. Southwest winds so temps in the 40s won't feel that bad.
Heavy Rain Next Week
Monday rain could resume as early as before sunrise. Rain chances increase during the day. Rain is likely Monday night. Super Tuesday will be wet, potentially very wet, as a heavy rain system sets up.
Here's what NWS-Nashville currently says:
Thus, the feature wont move much and ample amounts of rainfall will return as sfc energy repeatedly moves northeastward along the boundary. 7 day qpf amounts suggest 2-4 inches for the Monday through Wednesday period. If this happens, it will reaggravate the rivers, and we will have flood problems to contend with once again. So stay tuned.

NWS-Nashville AM Discussion, 02/27/20
This is something we will keep an eye on. The 7 day total rainfall map is gross: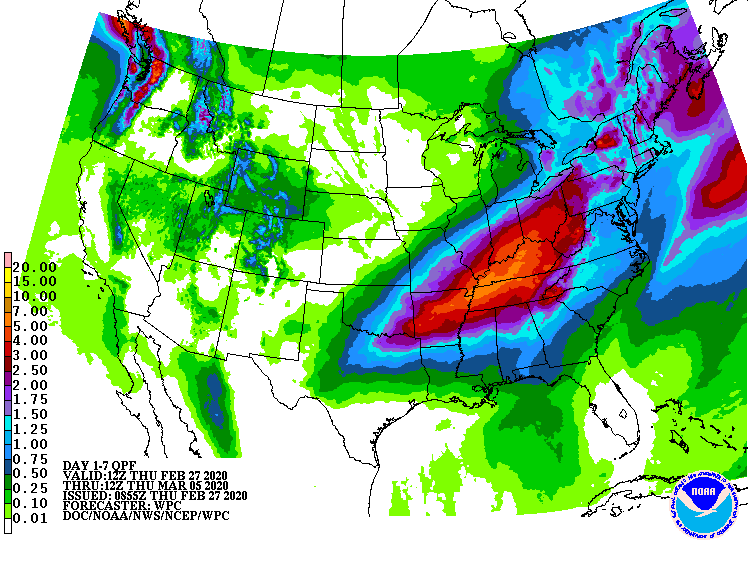 The system will bring a severe weather risk south and southwest of us. The Storm Prediction Center has already outlooked large sections of Texas, Arkansas, Mississippi, and Louisiana for severe weather. Memphis is included: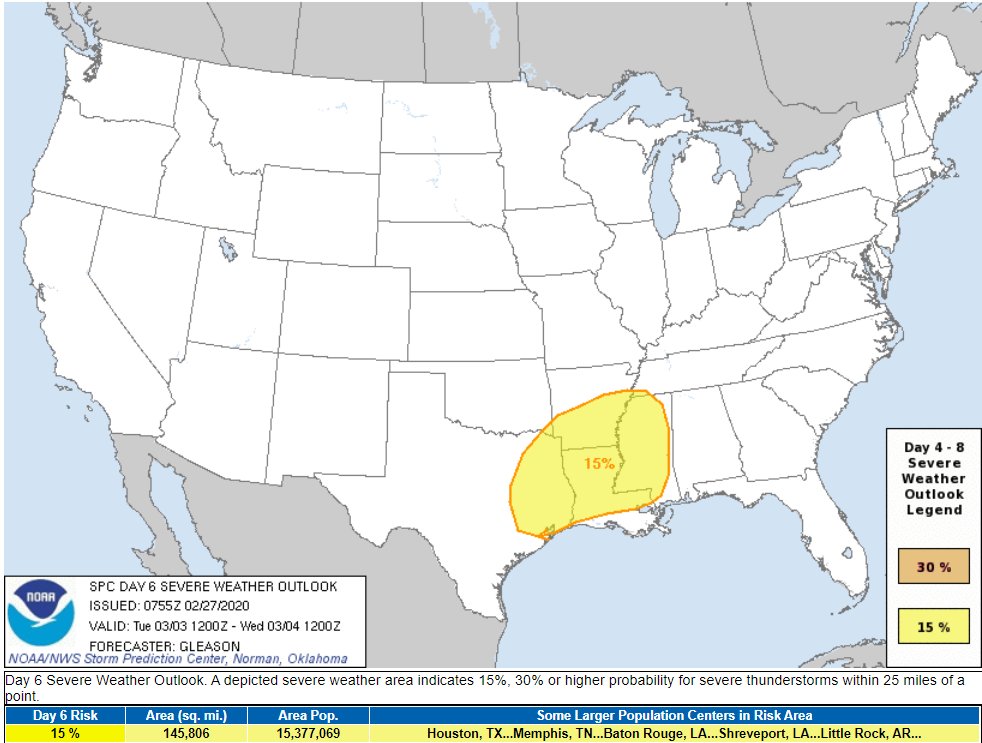 The center of this storm system is expected to pass too close to us to spark local severe weather, but at this range, draw no conclusions. For now it looks like another heavy rain event with river flooding potential.