Rain Today, No Worries Flurries Tonight
Rain Rain, Go Away.
It's not going away. It's rainy season.
Afternoon high today 44°F, cooler thanks to cloud cover. Rain chances increase tonight. It will also be a bit windy, with gusts as high as 20 MPH. Chilly.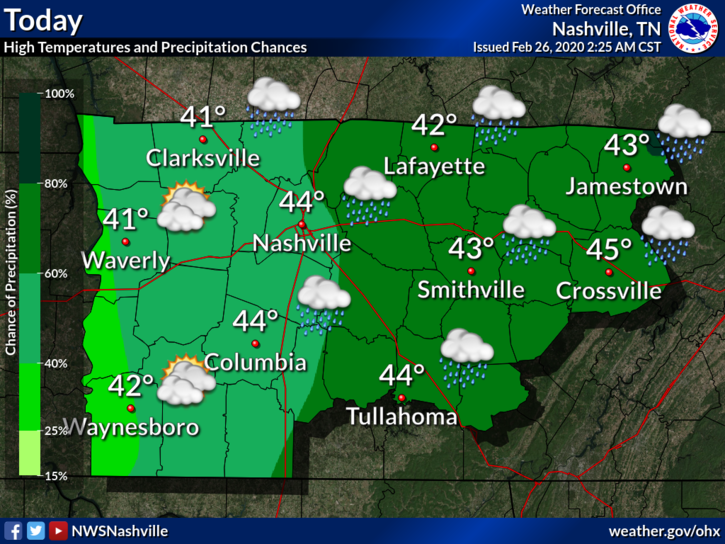 Rainfall will drip from the sky, so modest totals: less or around a tenth of an inch possible.
Inconsequential flurries possible tonight. No impacts for us, maybe a grassy dusting around higher elevations.
Below is the HRRR model showing light rain scattered this afternoon, transitioning to no worries flurries tonight.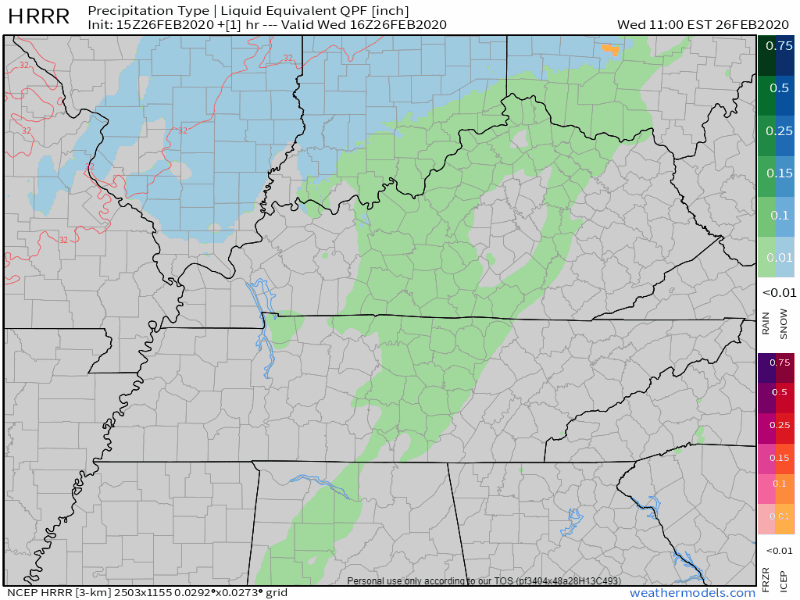 The NAM3 model shows the same thing: off and on light afternoon rain today, then no worries flurries tonight, clearing after midnight.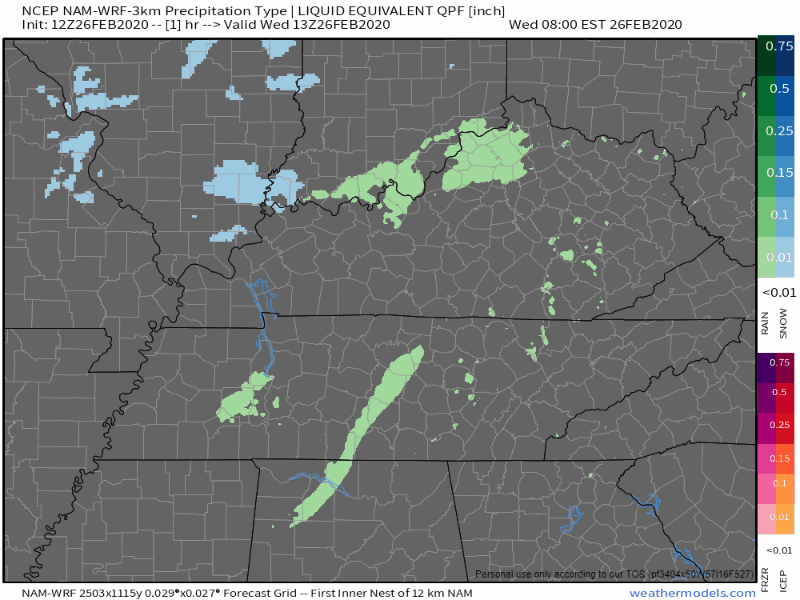 Low impact snow possible on the plateau. You may hear about it on the local news because local news covers the plateau. We are not the plateau. We are far, far away from the plateau, so says your geography teacher (points to the plateau in yellowy orange):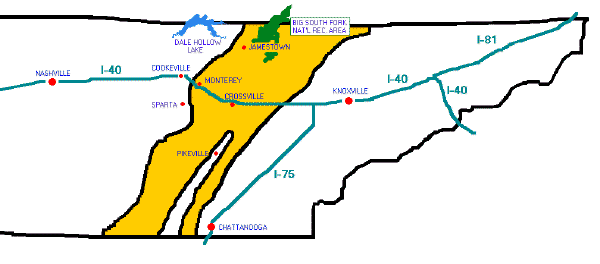 Drying Out Thursday
Temps nose dive Thursday morning. Add the wind and it'll feel 20F right around sunrise.
High 44°F Thursday afternoon . . . and sunny.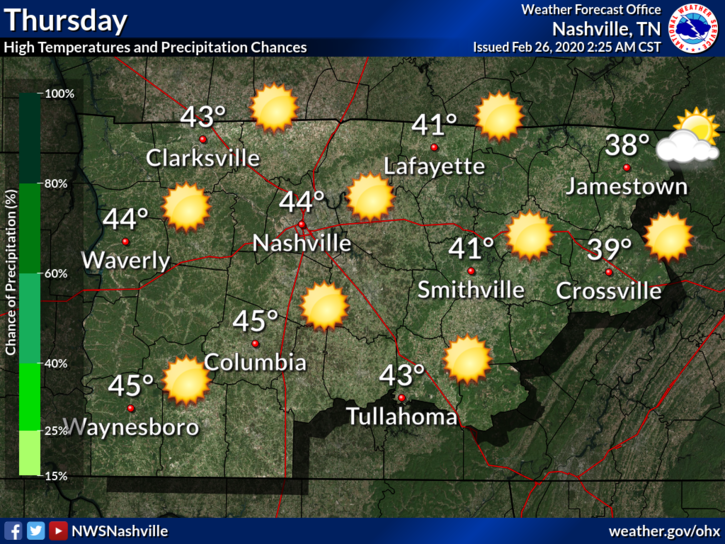 Here we go again . . .
Thursday night the next system moves in. Off and on rain possible again Friday (mostly "off"). This is a "clipper system" with low rain totals, and again, maybe flurries flying around Friday night but no accumulation. Any wintry precip will splat and melt on the warmer-than-freezing earth.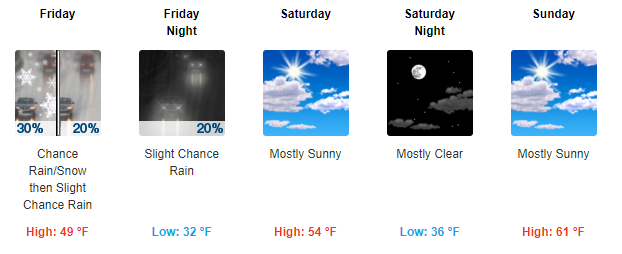 The Weekend and a Note About Next Week.
The weekend looks rainless after the late Friday night precip ends. Sunday looks especially nice when the high hits 61F.
Saturday, come on out to Trevecca.
Rain returns Monday through Wednesday. Unlike February 2020 weather systems featuring only rain, March brings warmer, more buoyant airmasses to Middle Tennessee, announcing the beginning of severe storm season. The Resources tab on our home page has severe weather tips for the uninitiated, or those just looking for more information. Basics. Storm Anxiety Management.