Staying Dry Today, Pleasant Temps
We'll steer clear of the rain today. It'll be mostly cloudy, but the sun will still peak through a few times. Slightly above average temperatures this afternoon and for the high, 57°. A couple showers are possible moving into the evening, but most of us will stay dry tonight.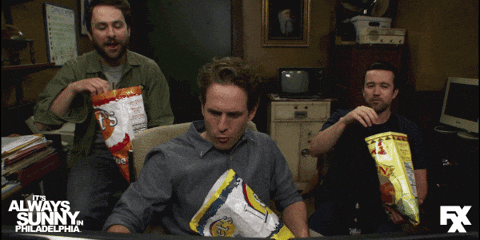 Turning Colder Wednesday, Rain to Light Snow Mix Possible Overnight
Our high of 47° Wednesday is going to come in the morning before temperatures begin to drop through the rest of the day as a cold front moves through Middle Tennessee before the afternoon rolls around.
Keep your umbrella handy for the morning commute, the NAM3 model has a line of showers moving through between 7AM-8AM and lasting on and off through early afternoon:
By the time the evening rolls around, most of the moisture will be east of I-65, and as temperatures continue to drop, a rain/snow mix after 7PM is possible, but most of it will be off to our East. Here's the NAM again: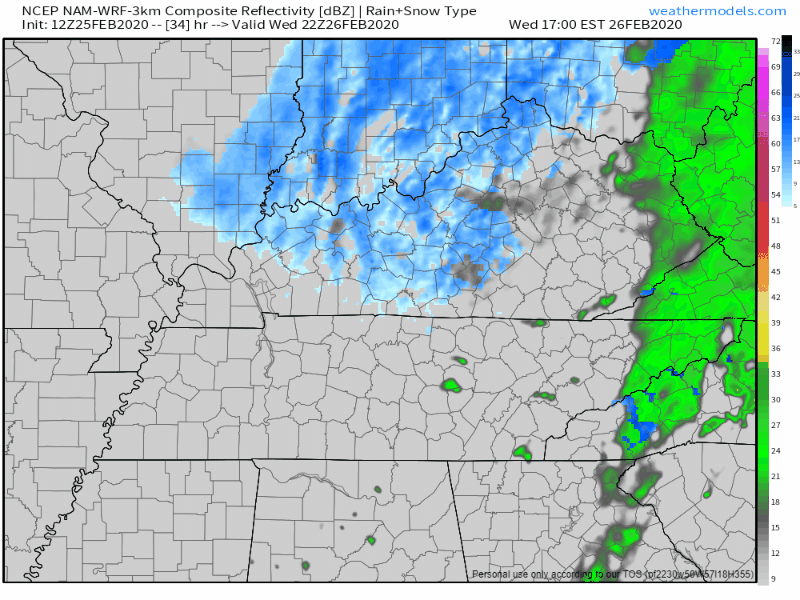 No accumulation or travel impacts are expected in Nashville, but more likely with our friends on the Plateau.
The most Nashville will see if just some flurries and flakes, but nothing on the ground. Temperatures will still be above freezing as the snow chance is at it's greatest, and roads and surfaces will still be too warm for much of anything to stick.
Much Cooler And Dry Thursday And Friday, Couple Flurry Chances Overnights
The sun stays with us on Thursday and for Friday, although it's going to be much cooler, so don't let the sun fool you too much. A high of 44° on Thursday and 45° on Friday will keep us honest, so be sure to carry your coat with you for any plans.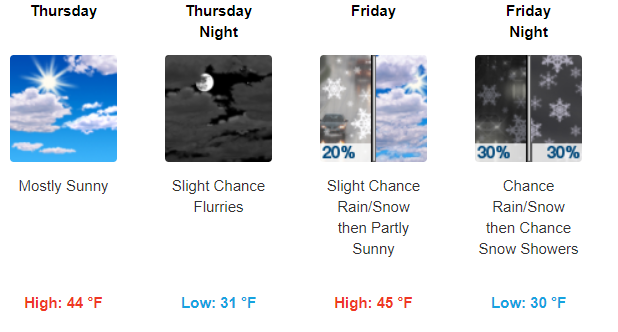 So what about this snow flurry talk for the end of the work week?
The GFS thinks that early Friday morning will be our best chance to see a few flakes:
The Euro model thinks so as well, with some flurries possible for the early morning commute. Exact ETA's are still too uncertain with these long range models a few days out.
Either way, don't expect much of anything accumulation wise. Temperatures will be hanging close to freezing, which is how and why we have a chance of seeing some flakes, but the roads and surfaces will still be too warm, along with lack of moisture, to put much if anything on the ground.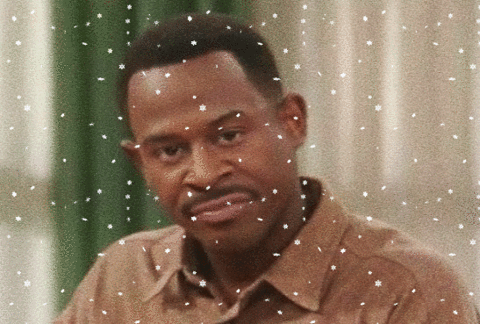 Check back for more updates and follow us on twitter @NashSevereWx!