Up to 51° Wednesday afternoon. No rain. All eyes on Thursday morning when a band of light, cold rain mixed with snow should move in. It will arrive Thursday morning and there will not be much of it. Best rain/snow mix potential is in Will Co but although less likely in Nashville, it's possible in Nashville. We may not see any precip at all because the system is weak and passing mostly south of us.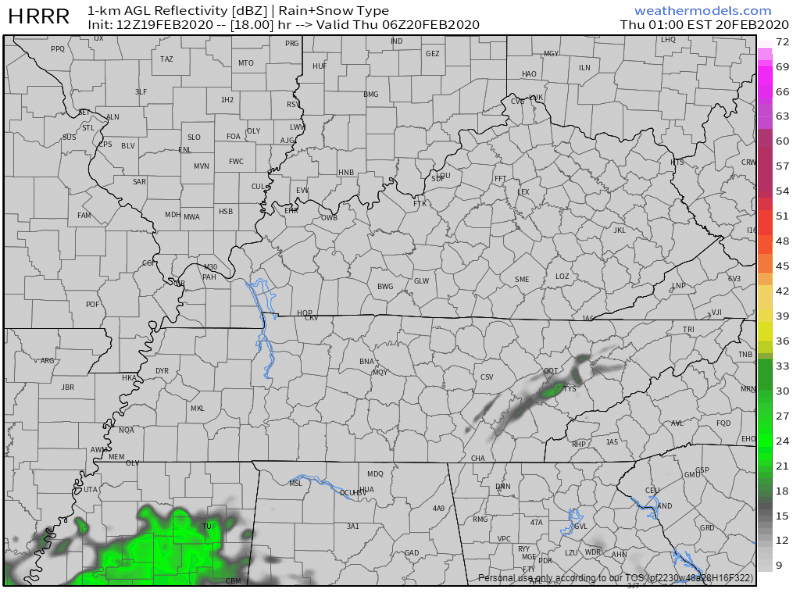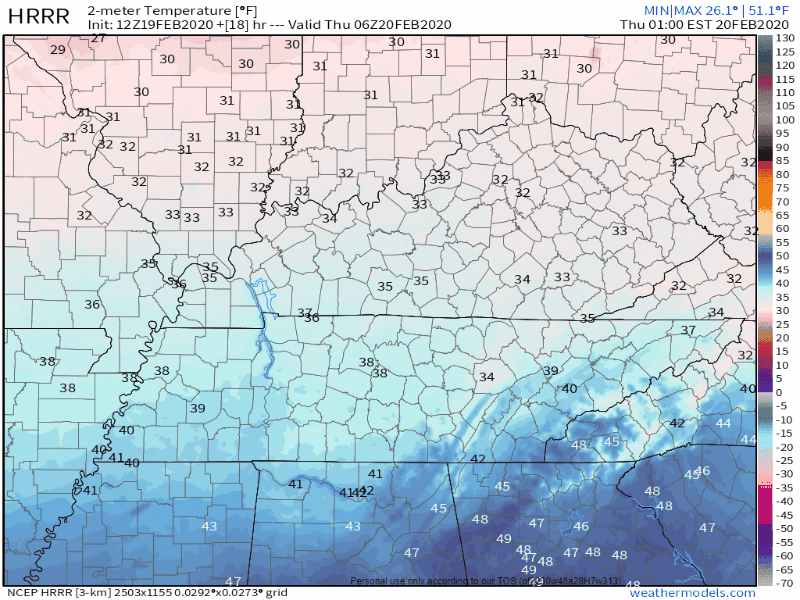 The rain/snow mix should splat:melt on contact. Not enough moisture, surface air temps too warm, and the ground itself even warmer than the air temp all conspire to make this a non-event.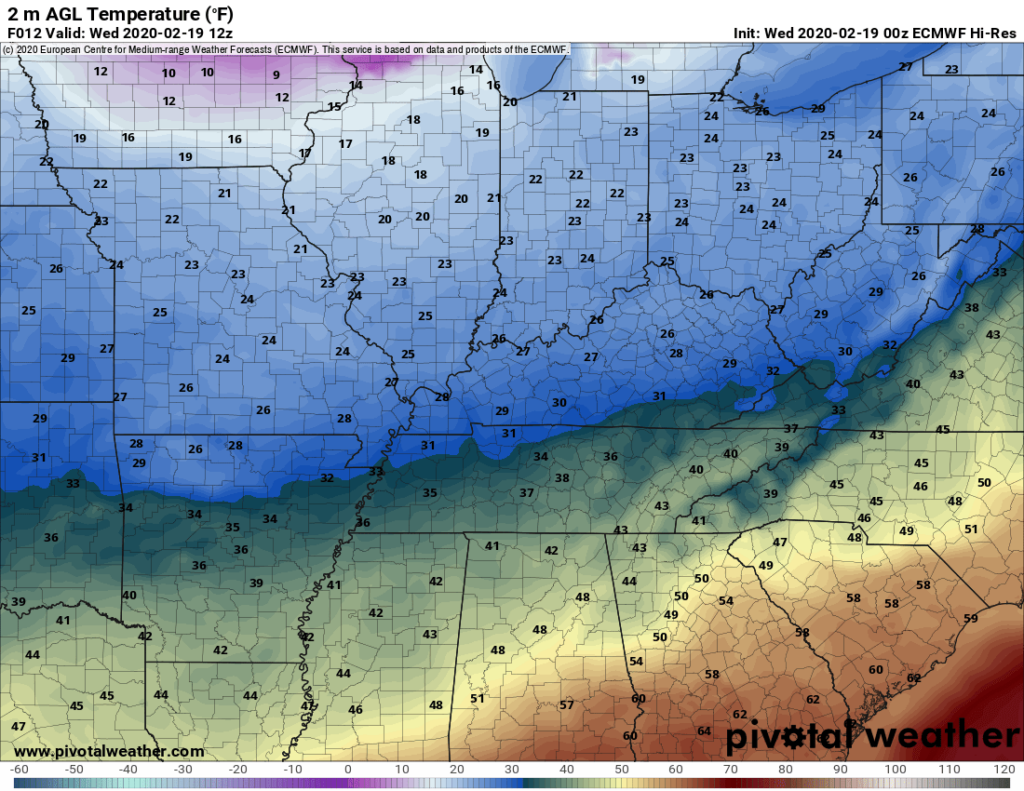 There are no current snow impacts, advisories, or concerns with this event. We don't expect this forecast to change much, but it might, so if it does we will let you know on Twitter and, if it's a big enough change, we'll write a new blog.
---
Pretty quiet until the second half of our weekend. Notice those low temps Friday morning: 21°!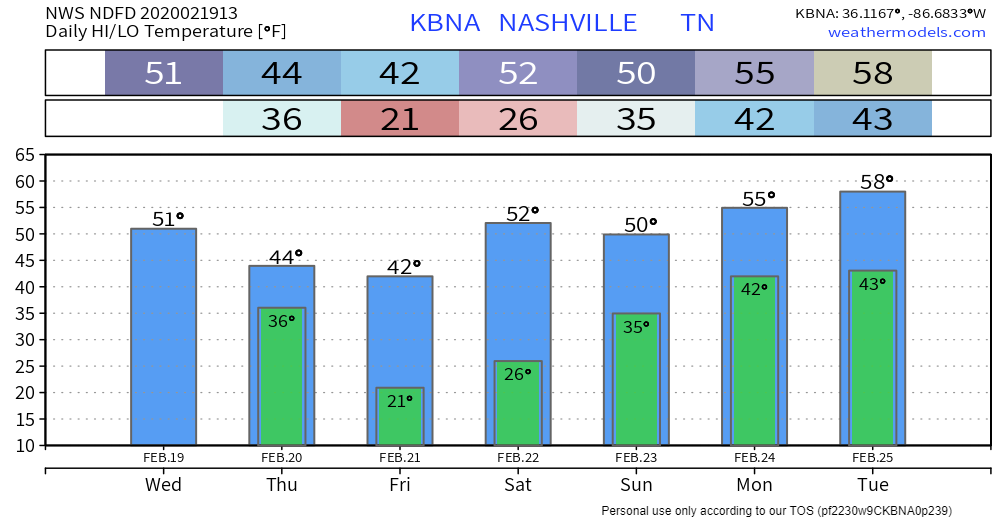 Saturday looks good, Sunday maybe not.
Latest GFS and Euro models continuing the trend of coming more and more in line with rain moving back into mid state region Saturday night into Sunday. However, latest Euro bringing in rain sooner to mid state region than the latest GFS solution.

NWS-Nashville AM Forecast Discussion 2/19/20
Sunday morning may start off as a rain/snow mix that splats:melts and is otherwise inconsequential due to low temps in the mid 30°s Sunday morning rising to 50° Sunday afternoon. Rain is most likely Sunday night into Monday morning.
---
Beyond that is too fuzzy. Some have been asking about our MLS opener Saturday February 29, but that's too far out for any actionable forecast. Weather models vary too much. The trend is toward high pressure which suggests no rain, but that's not a forecast and it has little value. We must admit the limitations of our forecast tools.