Another Rainy Day Today, Dry For Wednesday
I'm not saying today is going to be a complete washout, but you'll definitely need the umbrella off/on for sure. Showers will continue to move in from the west into this evening. 62° for the high. Here's what the HRRR believes will happen through 11:00 pm tonight:
Most of the heavier rain will remain South of I-40, but some of us could see a few of these heavier showers. It's going to be a bit of a windy night as well, gusts up to 25 mph.
Wednesday
Any showers leftover from Tuesday will push off to our east overnight and before we wake up on Wednesday. The sun will peak through the clouds every once in a while, but we'll still be much cooler, 49° for the high.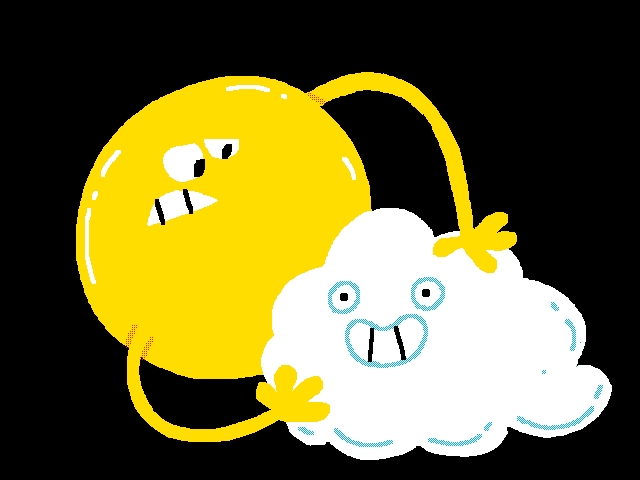 Splat/Melt Snow Possible Thursday
Rain moving in from our southwest could turn into some snowflakes Thursday. Here's the NAM:
The Euro isn't really buying into it as much
Neither is the GFS..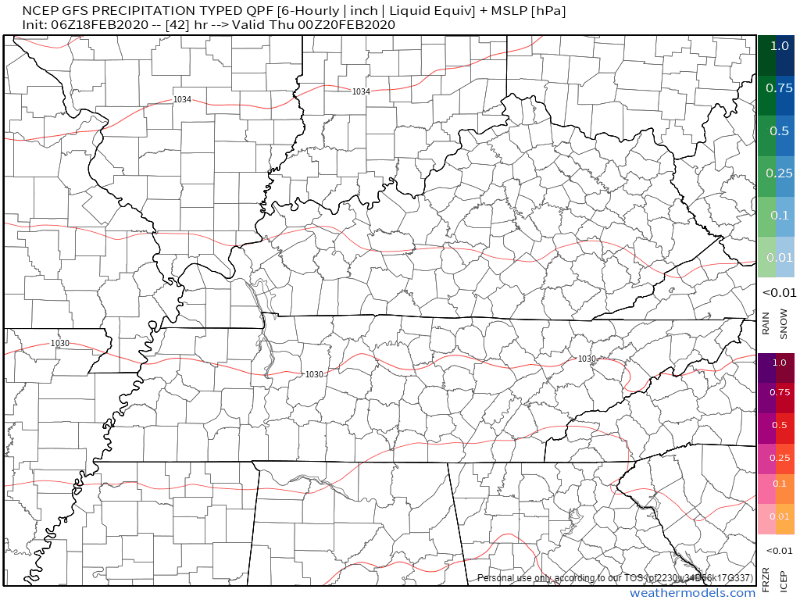 A few of the models aren't buying into much, and that could be for good reason.
This is setting up to be another one of those let-down "snow/splat" situations. Rapid temperature drops between the 1000mb and 850mb levels of the atmosphere are why we could see some snow falling, but nothing much is going to stick.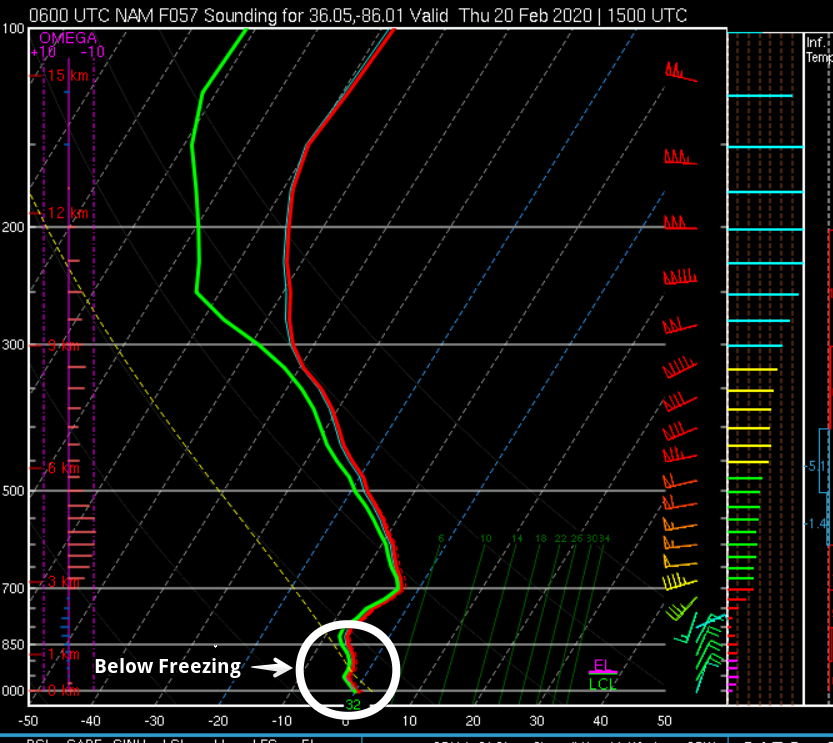 Why? It's simple, the ground temperatures are going to be too warm. Surface temperatures will be near, but mostly above freezing when the snow potential is at its highest, then temperatures will continue to rise above freezing as we progress into the late morning hours.
Early Peek Into The Weekend
Friday and Saturday will be cool, highs in the low 40s and low 50s. The good news is no rain in the forecast and the sun will be out and shining.
That is…until Sunday, when, yes, more rain moves in to end off the weekend. Temperatures still in the low 50s.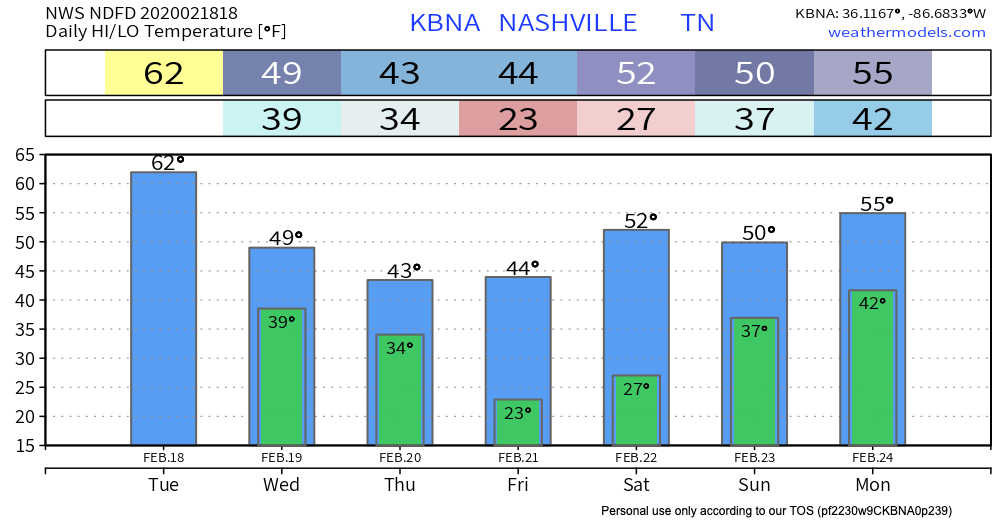 Also don't forget Severe Weather Awareness Day here in Tennessee is on February 29th! Come see us at the Boone Business Building at Trevecca University. Our interns will be in town as well!