Nice Weather Today!
Today, we get a glimpse into Spring. A mix of clouds and sun should carry us through the day as high temps top out around 64°.
Rain Chances Increase Tonight
A system approaching from the west will bring some showers and an eventual drop in temps. This system is not similar to heavy rain events we've become all too used to lately. This one will drop a quarter to a half inch of rainfall.
The HRRR keeps us rain-free until about 3:00 am tomorrow morning.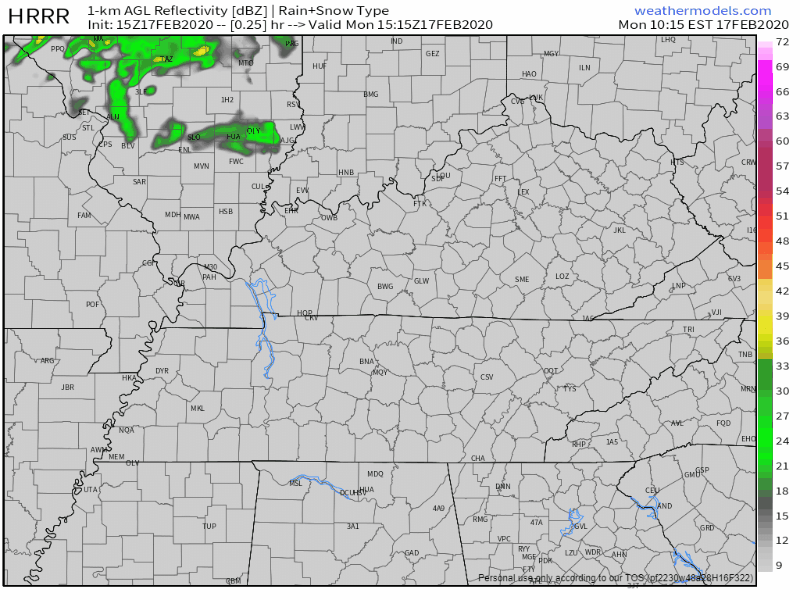 The 3km Nam brings showers in earlier, around 1:00 am.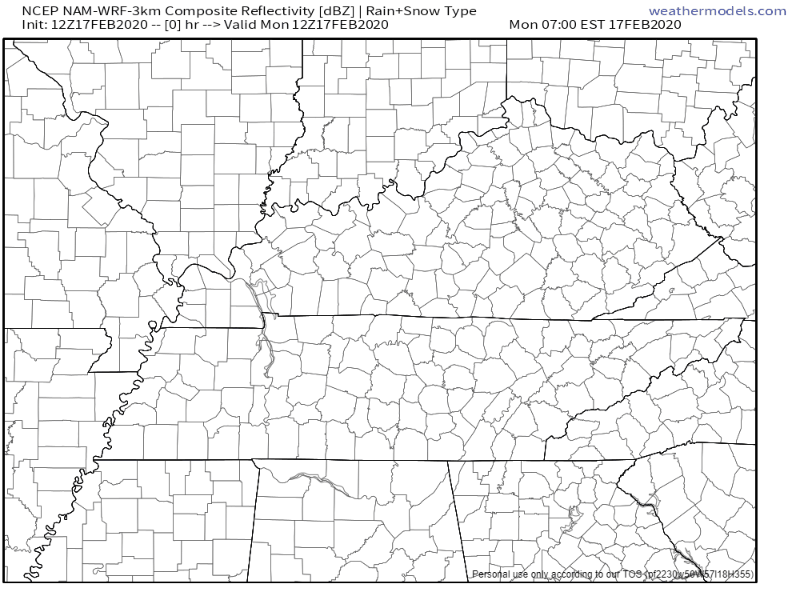 Any storms?
The SPC Thunderstorm Outlook places a 10% of a thunderstorm within 12 miles of you between 10:00 pm tonight and 6:00 am tomorrow morning. So, possible, but not probable.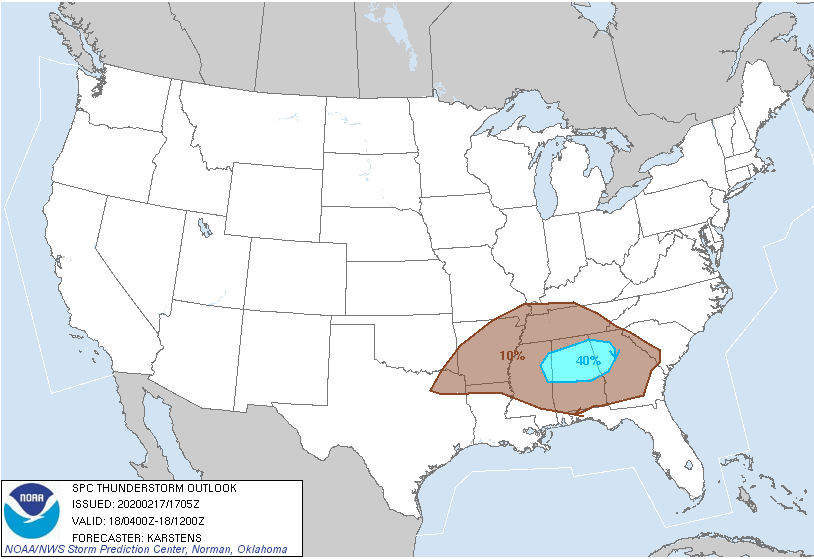 Tuesday
Rain
Showers will persist off/on during the day, eventually shutting off Tuesday night. Again, we're not expecting rain to be continuous and/or heavy, but I wouldn't expect outdoor plans to be dry.
Temps
NWS says it depends…
Highs on Tuesday will be influenced by amount of actual cold air advection behind surface frontal passage, but are presently expected to range from upper 50s northwest to lower 60s approaching TN/AL border.

NWS-Nashville Morning Forecast Discussion
Cold air advection is simply cold air spilling in behind a cold front. The question is…how much cold air will there be? Nashville is forecast to reach 61°.
Wednesday
We may see some sun return on Wednesday, but temps will be noticeably cooler with a high of 51°.
Thursday
Clouds will continue to hang around Thursday. High temps will struggle to get into the 40s, with a current forecast high of 43°. Brrrr…. Thursday night will be our first night of the forecast with a temp below freezing, 24°.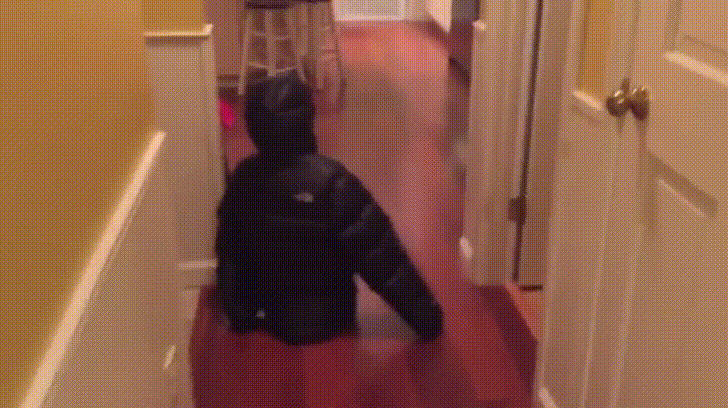 Glance at the Weekend
Of course, this far out, models still have some details to work out, but it generally looks like we go from the lowest chances of rain being Friday to highest chances of rain on Sunday. What happens in between is still up in the air. More coming later…
The Rivers
While the streams and creeks have dealt with the recent heavy rains by now, water always flows down hill, so it's the job of the main stem rivers and reservoirs now to pass the rain water down stream. If you've driven by Percy Priest Dam on I-40 or crossed the Cumberland, you've seen quite a bit of water working through the system. It looks like we'll have some time for water to flow downstream before additional heavy rainfall. This is good news.
Cumberland River at Nashville as of 11:30 am Monday…