Rain Clears out Thursday
Besides some potential drizzle, the rain finally clears out today. If this is your reaction reading this, we understand.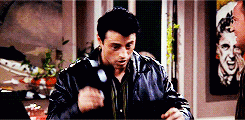 Clouds linger with temperatures stuck in the low 40°s.
Cool northwesterly winds will be 10-15 MPH with gusts as high as 20 MPH. This will put wind chills below freezing this afternoon.
Cold Friday, then Temps Bounce Back
Very cold Friday morning. Low near 20°, wind chill near 10°. Barely above freezing Friday afternoon.

We warm up Saturday afternoon. The weather will continue to stay dry until a chance of showers returns Sunday.
Any showers on Sunday will be light and isolated.
Next Chance of Rain: Monday Night/Tuesday
Another cold front sweeps the region early next week, bringing more rain to the area.
Here's what NWS-Nashville currently says:
Heavier rain will occur Monday night through Tuesday night, with even isolated thunder Tuesday as some instability showing up with the front. Pcpn may even mix with snow early in the morning Wednesday. Light pcpn may evening linger Wednesday night as well, possibly ending as a another light mix overnight. No impacts are expected at this time from winter wx. Dry conditions return Thursday.

NWS-Nashville AM Discussion, 02/13/20
Right now, the GFS and EURO models keep the "s" word outside of Nashville. Looking ahead, temperatures also won't drop below freezing. Of course, this is something we will keep an eye on, but wintry weather isn't looking likely at the moment.
Enjoy the break in rain and stay warm!