Our severe weather risk is over, but flooding concerns remain. NWS-Nashville issued an Urban and Small Stream Flood Advisory for the middle of Nashville through 8:45 PM.
Light rain will linger then end sometime before midnight. We're watching local creek and river gauges and will tweet any flood warnings issued by NWS-Nashville. It can take hours for flooding to occur.
Avoid flooded roads.
Falling Temps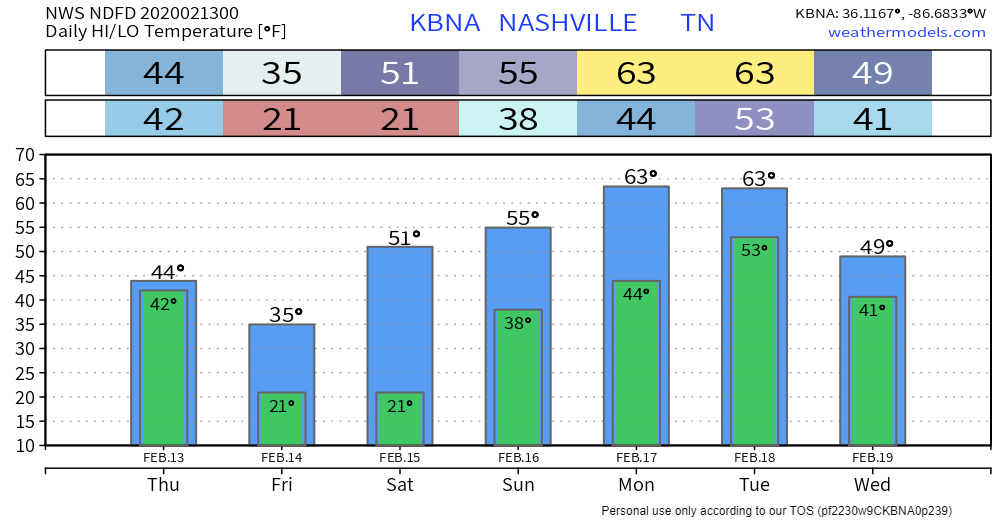 Thursday's high temp will occur shortly after midnight tonight. Temps will drop through the day Thursday. Wind chills will remind you it's still winter.
Early morning wind chills from a jerk north wind will be 9° Friday morning. The wind chill won't get above freezing Friday. Wind chill 16° Saturday morning. Saturday afternoon, winds will shift southern and warm us into the mid 50°s.
Next Rain Event Monday-Tuesday
We don't need it. But it's a far cry from February 2019, one of the wettest months on record.