Flash Flood Watch
The entire area will be at risk for flash flooding tonight when the heaviest rain moves through. Recent excessive rainfall saturated our soil and rose area rivers, creeks, and streams. We are vulnerable to flash flooding, especially tonight when it's most dangerous because you can't really see the water on the road in front of you.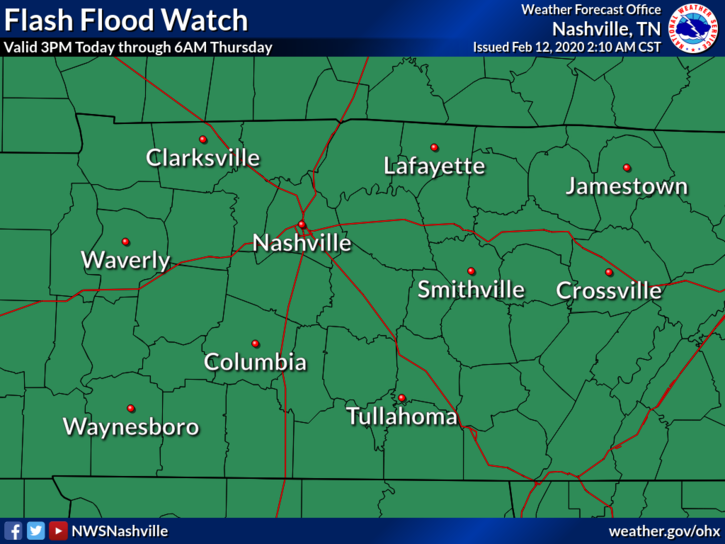 To reiterate the previous blog from Bryce, three reminders:
When there is standing water on the roads, do NOT, and I can't stress this enough, do NOT try to drive through it.
Keep an eye on those creeks and rivers if you live close to them, or any low-lying area.
Have a way to get warnings/advisories as the threat for flooding increases after dark.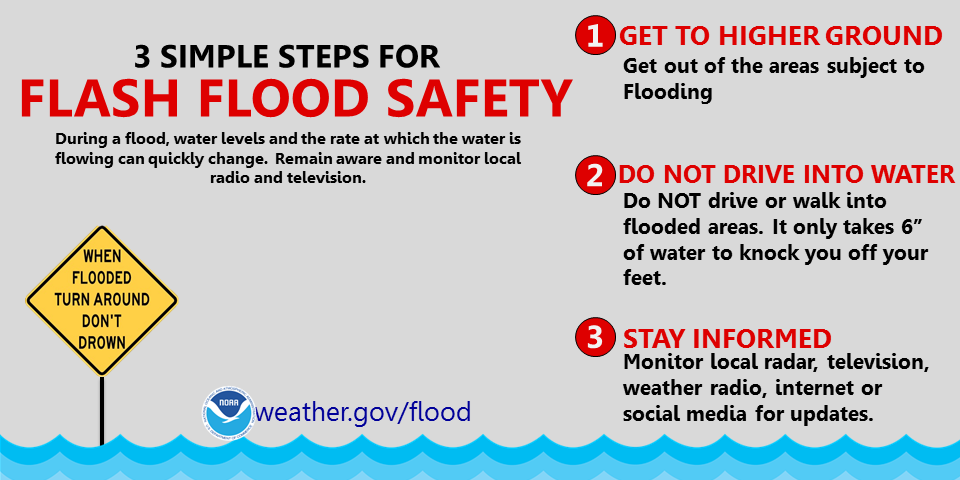 Flash Flooding is a notorious killer. Be weather aware and please be safe.
Timing
This morning and early this afternoon, rain will switch on and off.
The HRRR model shows the entire day. Notice the heaviest rain comes through between 6 PM and 9 PM tonight.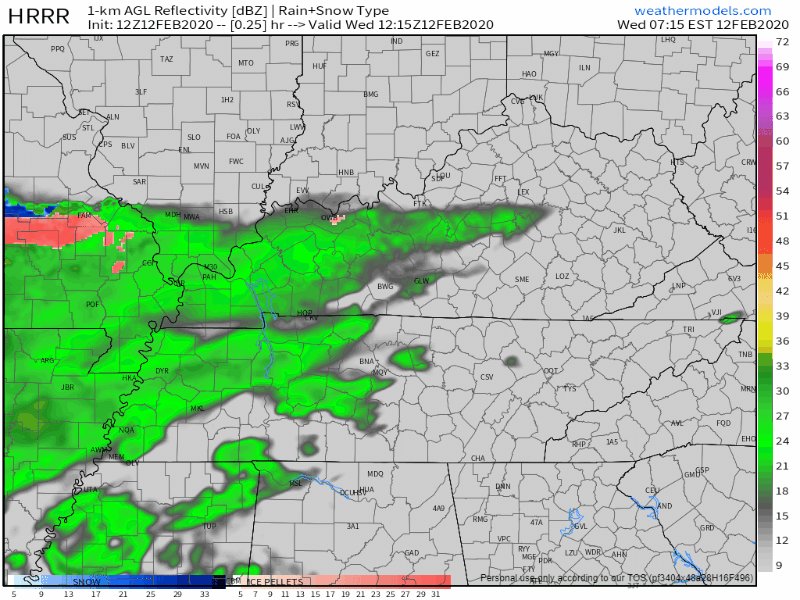 Another weather model, the NAM3, agrees. On and off rain this morning and this afternoon, then the main line with heavier rain. Late tonight we clear out as a cold front moves in.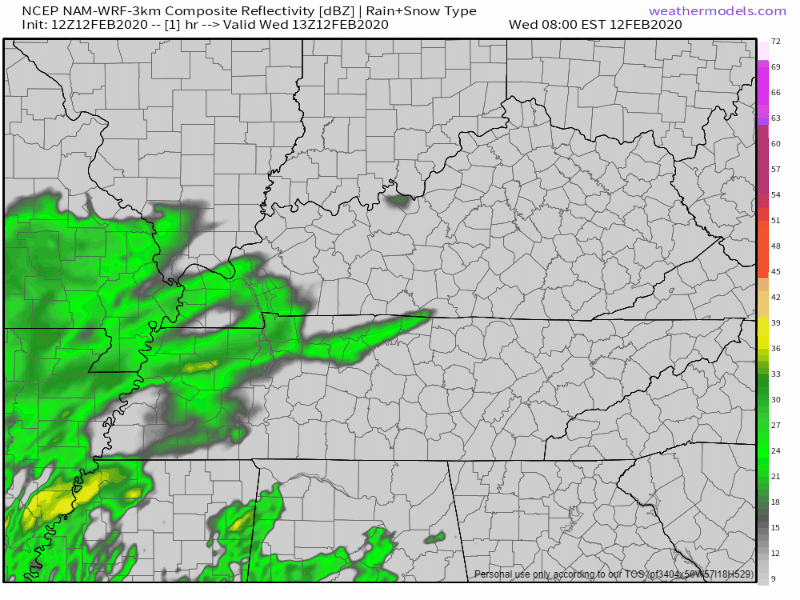 Flash Flooding
The probability of flash flooding occurring within 25 miles of a point shaded in red is between 20% to 50%.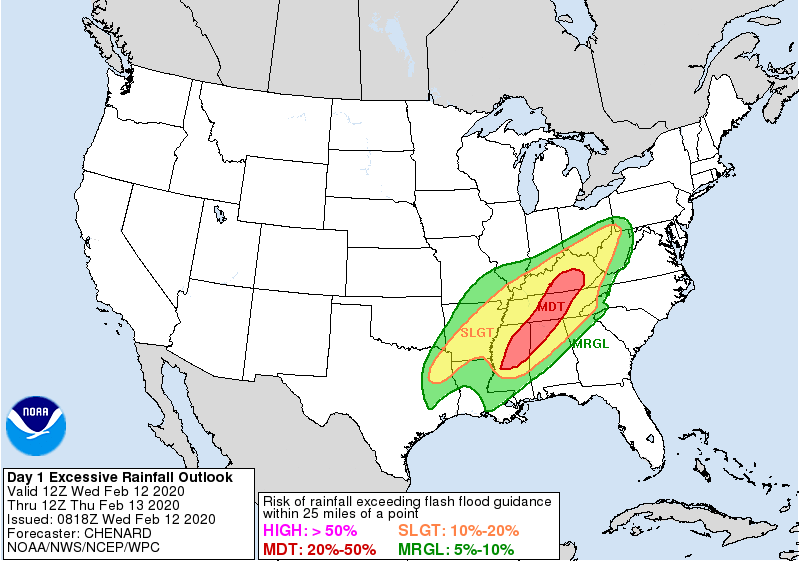 The Potentially Strong Line of Storms with the Heavier Rain.
Storms containing wind energy and storm shear will be embedded within the heaviest rain.
ETA for this line moving through is between 6 PM to 9 PM.
Storms are expected to be borderline severe, with damaging wind the main threat. Hail and tornadoes appear unlikely but there is some small threat. More on this below.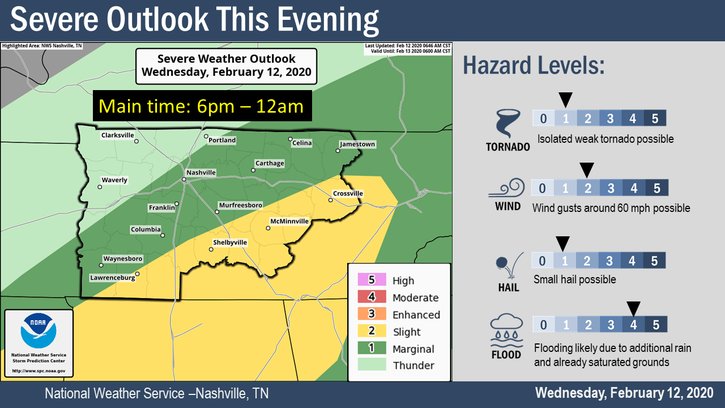 There is a 5% chance of damaging winds of up to 58 MPH occurring within 25 miles of a point shaded in brown. 15% chance in the yellow, but that area is safely to our southeast.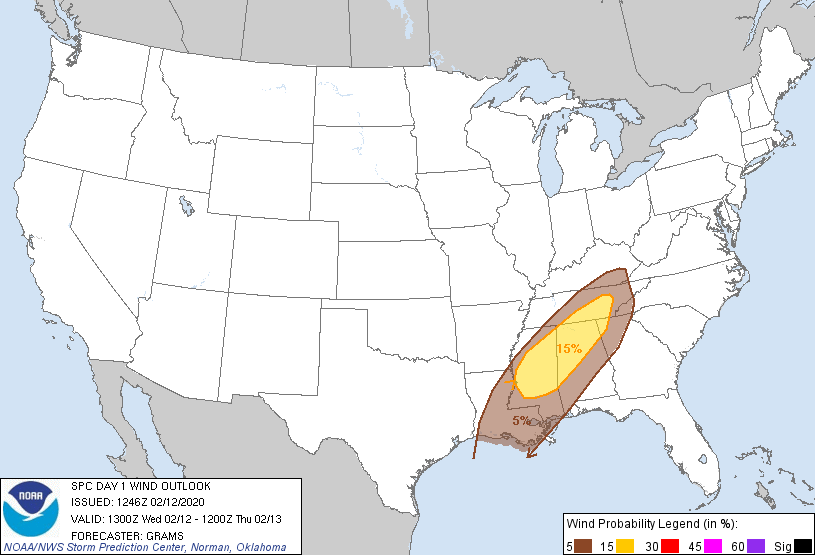 There is also a even lower tornado threat, but still worth mentioning just in case. Below you see a map that shows a 2% chance of a tornado developing within 25 miles of a point in the green, with a 5% chance in the brown. We are excluded from both areas, although that 2% area is pretty close to SE Will Co (College Grove), so it will be closely watched.
This is another high shear/low CAPE event. There are plenty of turning winds in the atmosphere and the winds are fast. That's shear, a key severe weather ingredient. Models think instability – what gets the air to rise to form thunderstorms – will be missing, hence the uncertainty and lower risk.
To simplify: plenty of winds to get storms going, but no instability to maintain and power up a storm, other than the cold front. These storms will race in and race out, so the "severe" part of this event will last 10-15 minutes or so.
Then back to the flash flooding threat. That's the main concern. We need just 1.1″ in an hour to create flash flooding in Nashville, and we may very well get that tonight between 6 PM and 9 PM. Flooding is possible in Will Co, too.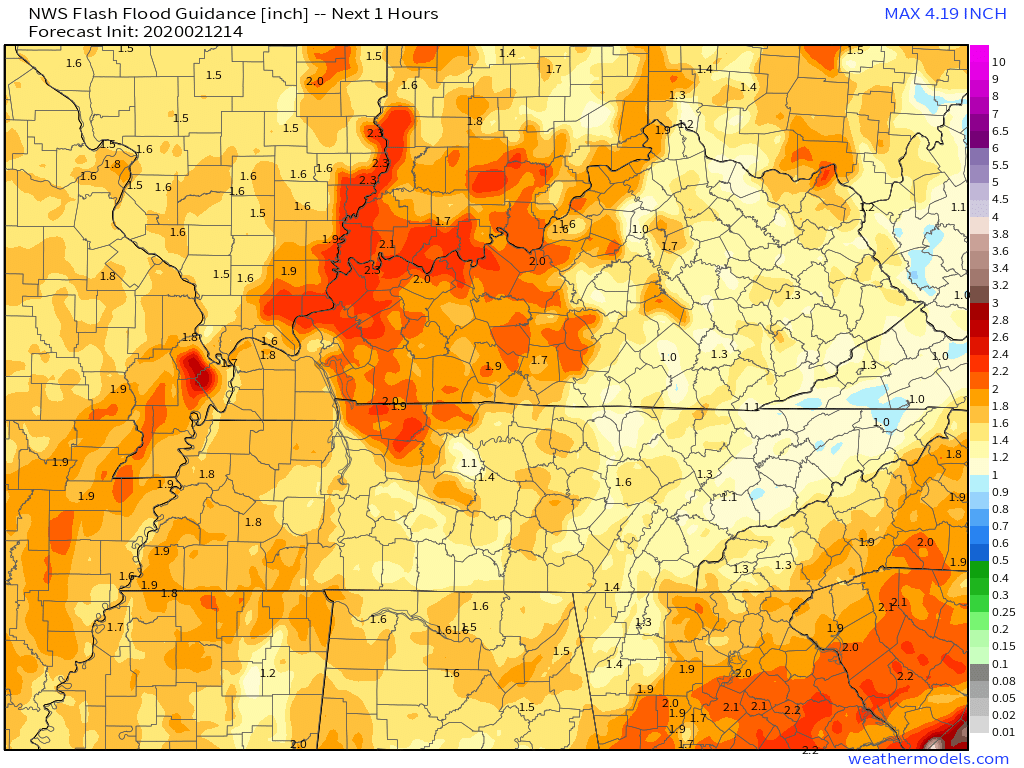 We will be live tweeting this event. Stay connected through the day for forecast revisions and updates as new information comes out.
Cold Air to Move in by Friday
After all of this, we still have the cold air to deal with.
For Thursday, windy with a high around 44°F through the night dropping to around 20°F Friday morning.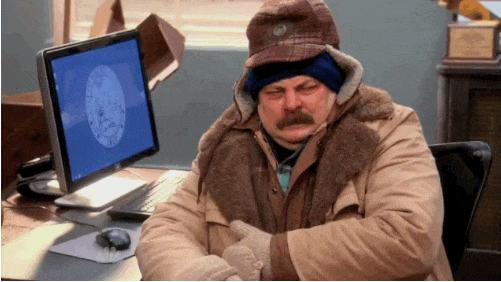 Friday's high will be 35°F, dipping into the low 20°s again Saturday morning.
Be sure to check back for updates and follow us on Twitter @NashSevereWx for more as we move into this event this evening and tonight.