A Small Break From The Rain Today
We're going to get a small break from the showers this afternoon and evening. The clouds are still going to stick around though and keep our high temperature at 48°.
Here's the HRRR model through 5:00 am tomorrow morning.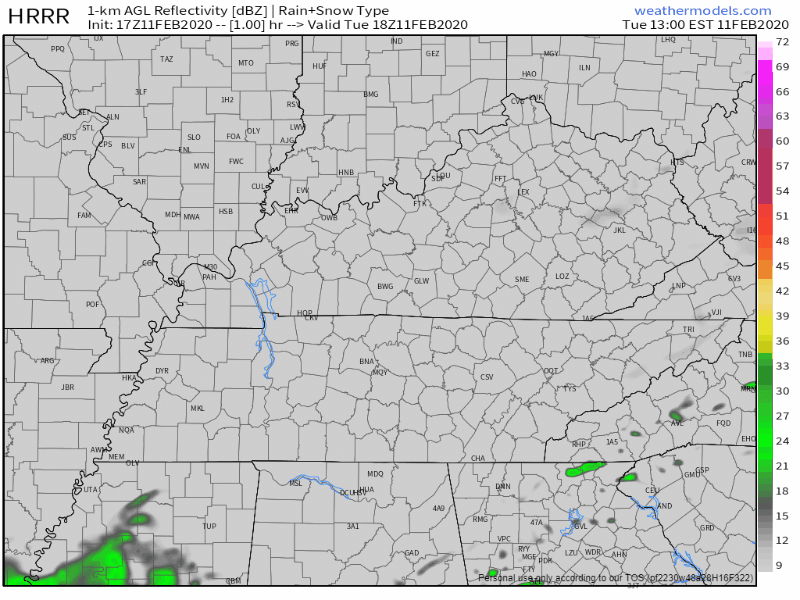 A few more passing showers are possible later this evening, but the main window for rain will be on Wednesday.
Heavy Rain/(Severe?) Storms For Wednesday
Thunderstorms will be moving in on Wednesday afternoon and evening. We're really going to need to keep our eye on the flood concern as this system moves in from the West. Here's the NAM model:
ETA: 6PM-9PM with the heaviest of the rain along the front edge of the squall line. Rain will then linger after the main line pushes through. This ETA may need to be adjusted with future model runs. Stay tuned.
Let's further break down what we can expect.
Flash Flooding
The NWS-Nashville has put us under a Flash Flood Watch from 3PM Wednesday to 6AM Thursday. The risk for flash flooding is heightened as the squall line moves through. Several rivers, creeks, streams, and other low-lying areas that are already elevated with water will worsen.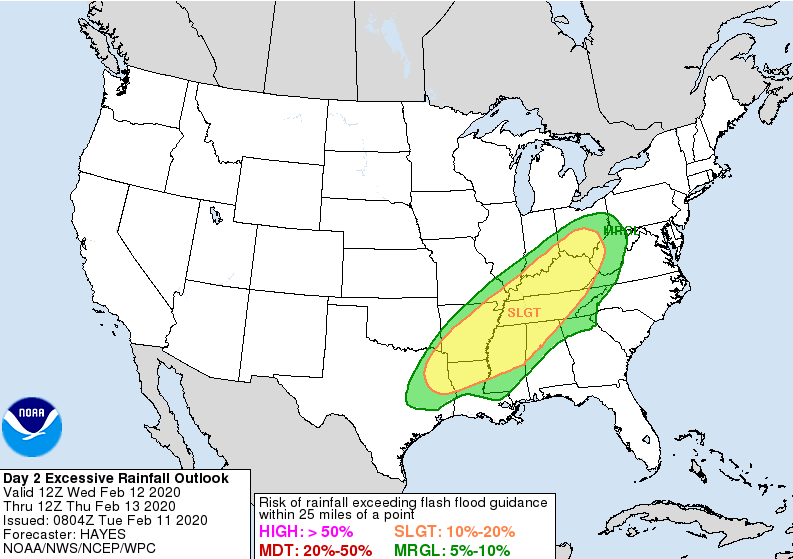 The Weather Prediction Center believes there is a 10-20% chance flash flooding could occur within 25 miles of you tomorrow.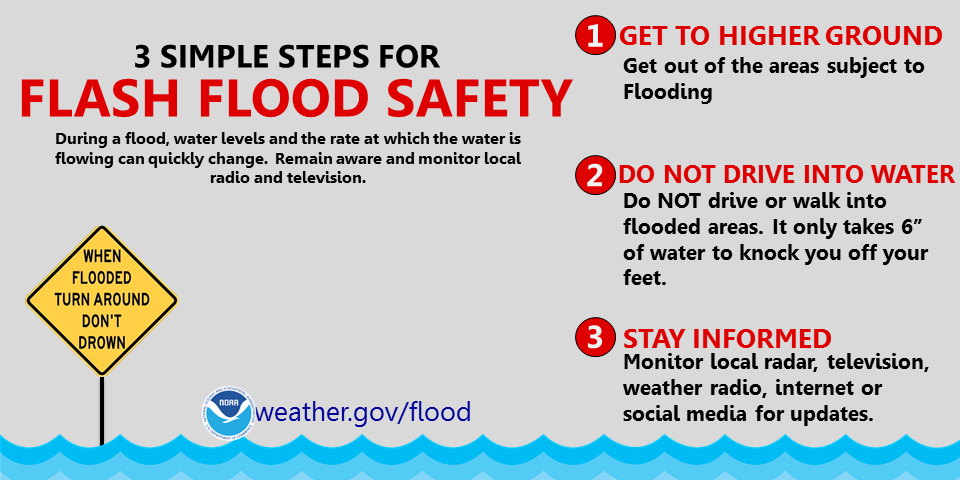 Damaging Winds
There is a low end damaging wind threat as the main squall line pushes through our counties. While there is plenty of shear present (ingredient #1 needed for severe storms), there is very little CAPE being predicted by the computer models (ingredient #2 needed). Therefore, SPC believes there is a only a 5% chance of this happening within 25 miles of you.
Tornado
The latest Storm Prediction Center outlook for Wednesday has a 2% tornado probability outlook just to our South. We are excluded. Due to the lack of CAPE, storms will have trouble sustaining spinning vertical updrafts. However, if some CAPE makes it further north, that could change somewhat. We'll be watching it.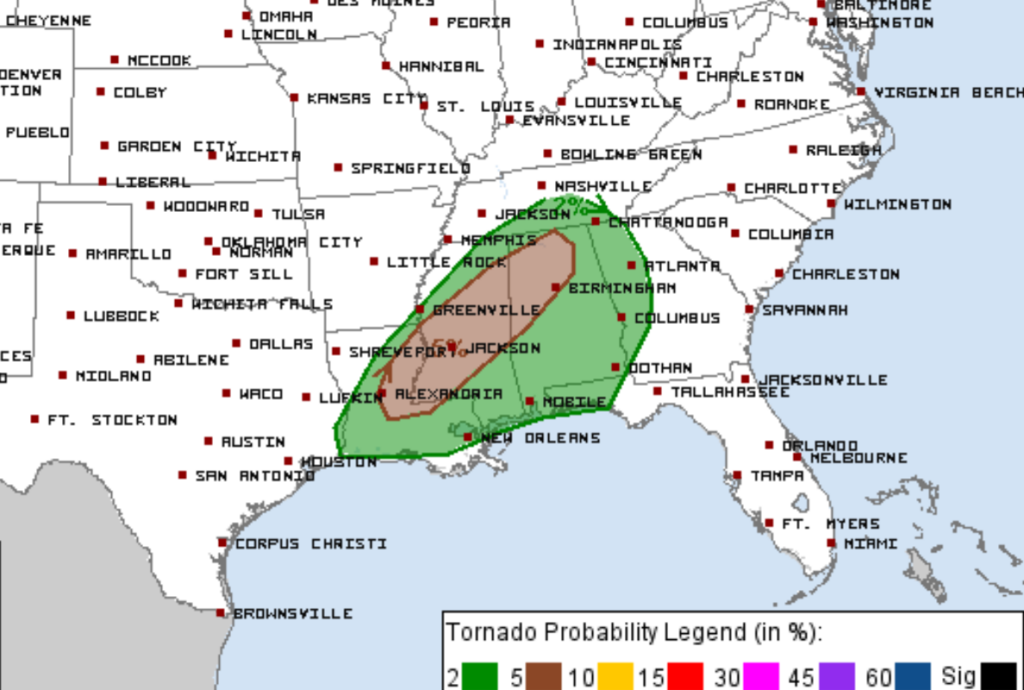 Reminders
When there is standing water on the roads, do NOT, and I can't stress this enough, do NOT try to drive through it.
Keep an eye on those creeks and rivers if you live close to them, or any low-lying area.
Have a way to get warnings/advisories as the threat for flooding increases after dark.
It's Going To Get Cold Thursday Into Friday
After all the rain moves out by early Thursday morning, we'll be up to 46° on Thursday, but it'll feel much cooler than that with wind gusts as high as 20mph.
Friday (Valentine's Day, don't forget fellas) will be the real cool-off. Morning temperatures could drop as low as the teens in some areas. We'll only be up to just 37°, even with the sun shining.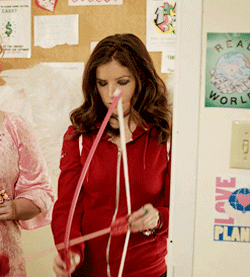 Check back for more updates regarding the severe threat for Wednesday and follow us on twitter @NashSevereWx!