Windy, otherwise beautiful Sunday. High 59.
Rain incoming. Heaviest Monday, then again Wednesday & Wednesday night.
Monday's Rain
ETA early Monday morning before the AM commute, lasting off and on into the evening, but as far as we can tell, mostly "on" during this time.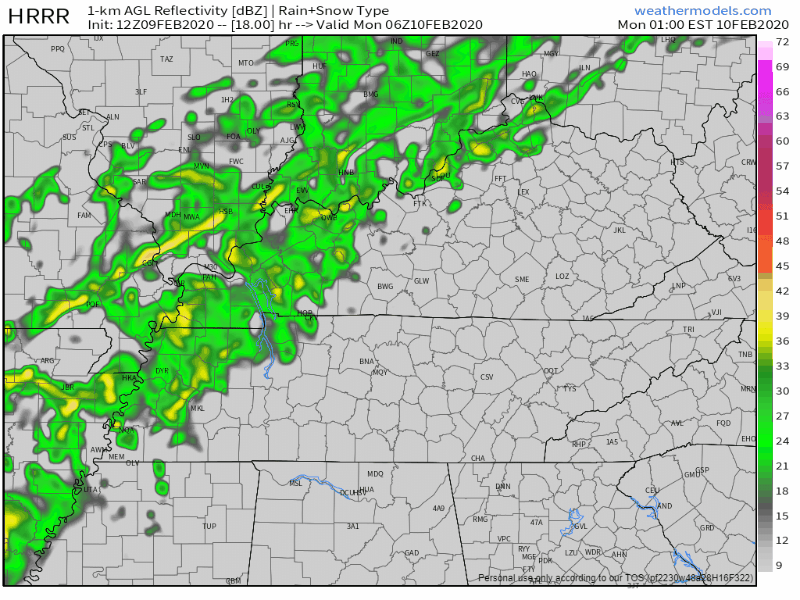 Total rainfall around 1″ according to most models. A few models have about 0.5″ or 1.5″. Official NWS-Nashville forecast calls for 1.16″. Even at half that, the day is a sportsball washout.
Heavier rain expected south of us, where a Flood Watch has been issued. We are currently excluded from this Watch.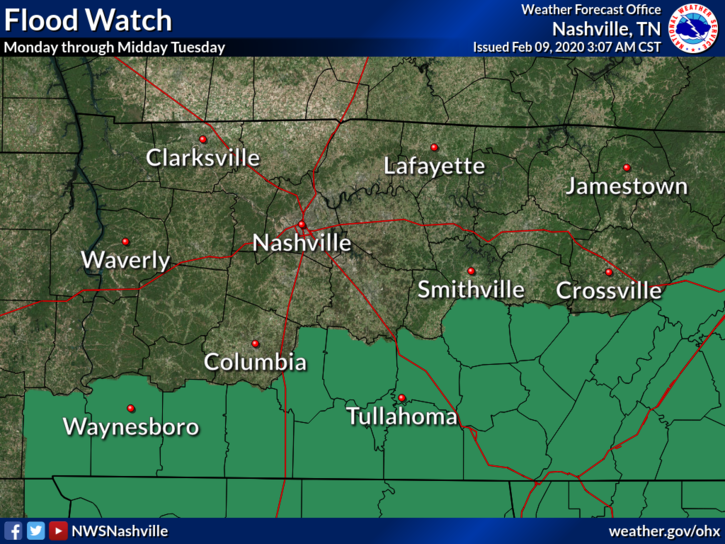 Rain should taper off Monday night into Tuesday morning. Tuesday looks dry but a a drop or two may squeeze out.
Rain Event #2 Wednesday (with Storm Potential).
This one is different than Monday's long, slow rainer. Wednesday's rain will go off and on in the morning, then fast and angry likely in the afternoon or early afternoon.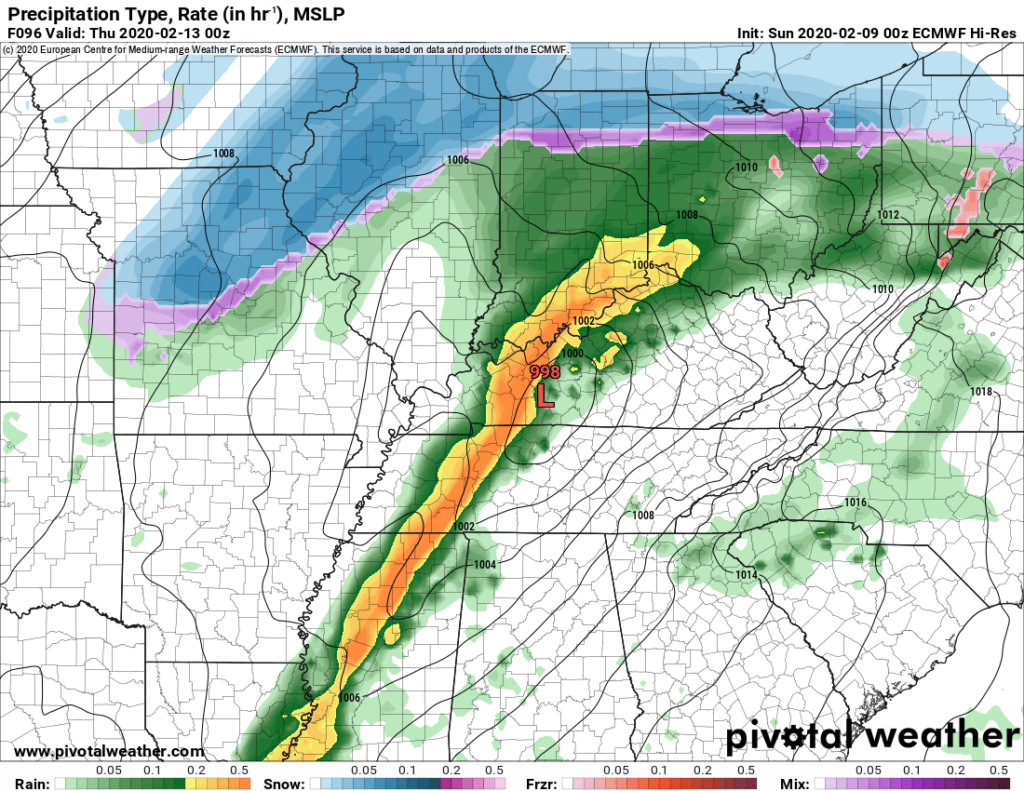 This rain is caused by a strong cold front piling up then pushing it through: a classic severe storm setup. The Storm Prediction Center thinks the probability of severe weather inside this line is 15% (damaging winds, if anything).
Forecast soundings (GFS, Euro), show incredibly high shear but zero instability. Both ingredients are required for severe weather. Right now we think there will be no instability making this only a heavy rain event, but check back on this through the week. If current models are wrong and instability shows up, watch out.
[W]e are again in a higher shear/low-end instability regime…expecting only small chances for storms, but again with a definite enhanced flood threat.

NWS-Nashville AM Forecast Discussion 2/9/20.
Rainfall Totals Monday Through Wednesday: Flooding Concerns.
1.5″ or so Wednesday + 1″ Monday + all the rain we got last week and we may be dealing with flooding issues again. Rainfall totals vary in forecast models. The Euro has 3.0″ total: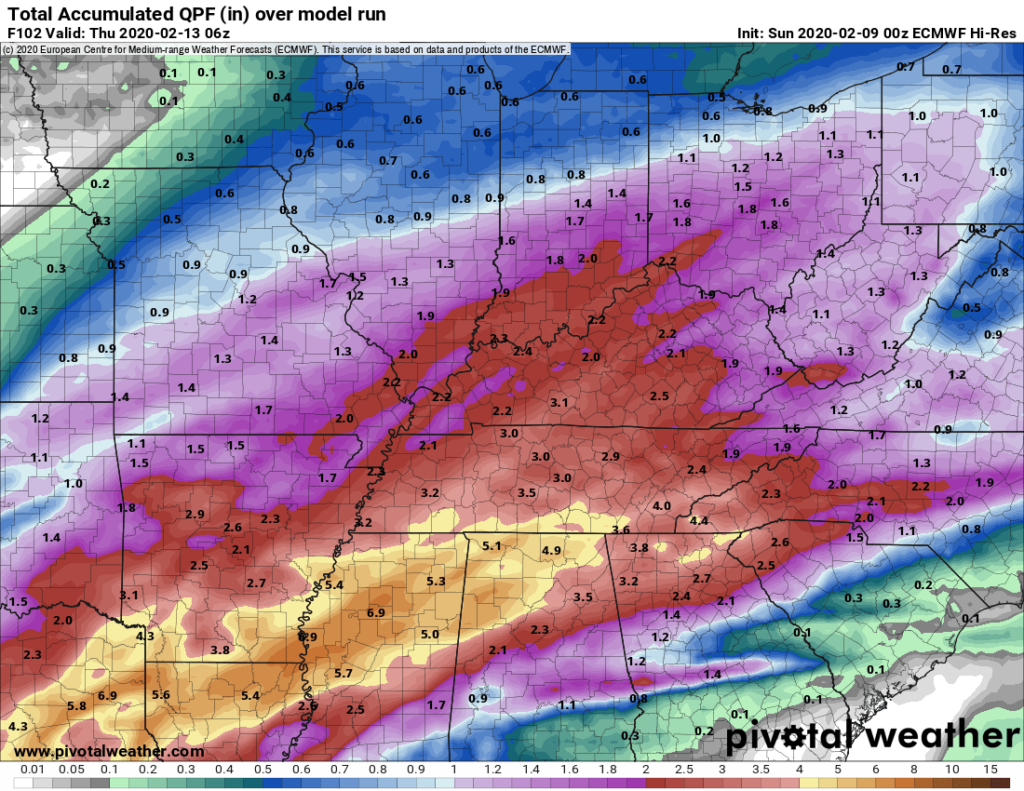 But the GFS is showing 4.6″, no thanks: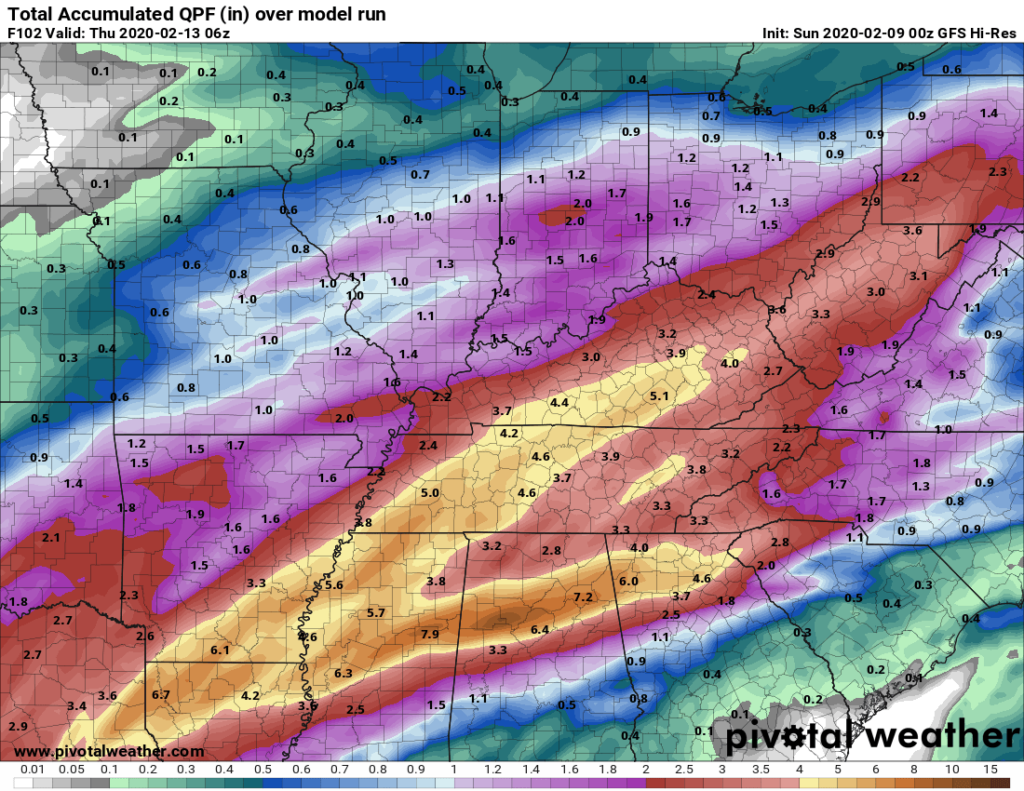 Additional flood watches will likely need to be issued for Wed/Wed night as well.

NWS-Nashville AM Forecast Discussion 2/9/20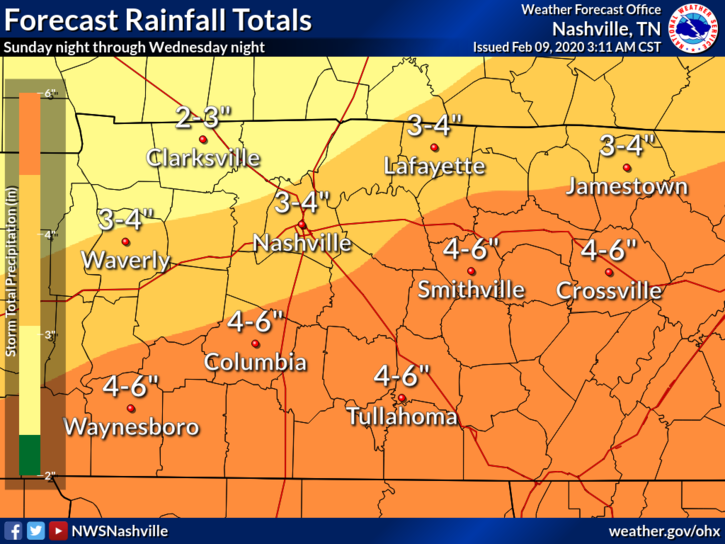 No precip expected beginning late Thursday, Friday, and Saturday.
Temps This Week