Snow is Coming
Rain will develop in West Tennessee early tonight. From there it'll move into Middle Tennessee. Temps aloft will fall below freezing, transitioning a light rain to a light sleet, then a light snow. Models agree snow will come out of the sky before midnight, tapering off and ending around sunrise.
UPDATE: WINTER WEATHER ADVISORY.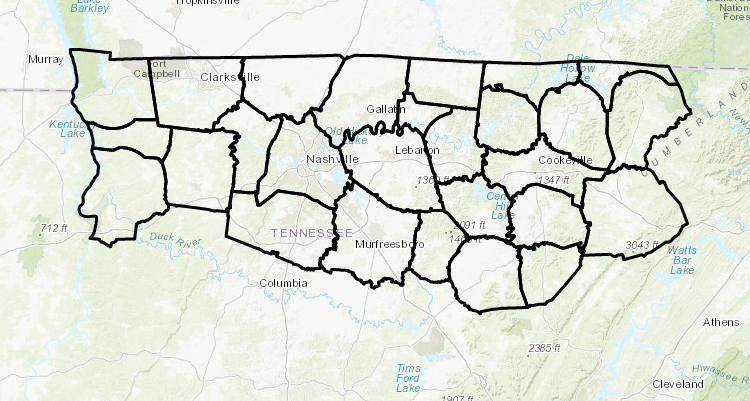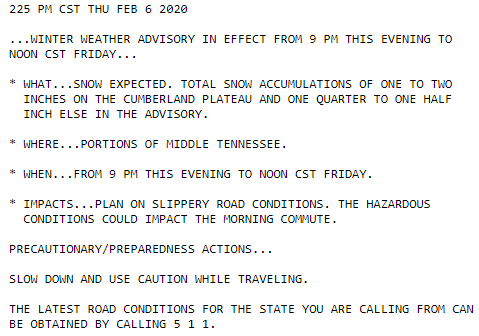 Snow should begin between 9 PM and midnight: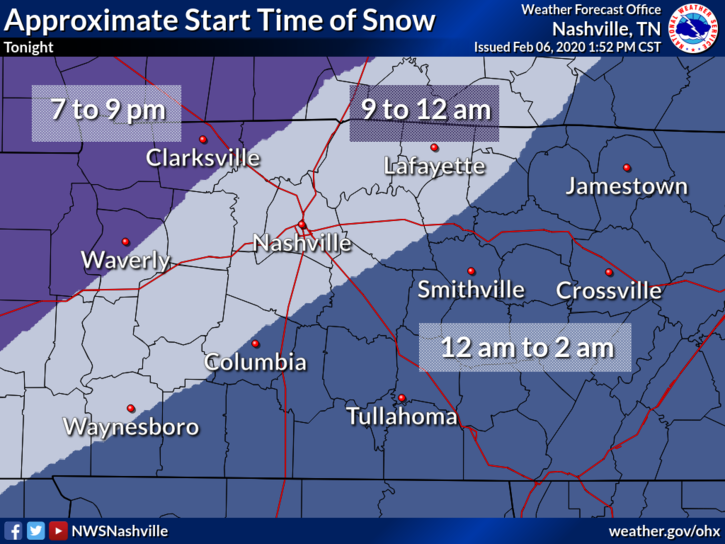 Uncertainty #1: How Much Snow?
Models vary how much snow will fall, and exactly where it'll go.
The official forecast from the Winter Weather Advisory shows less than 1″.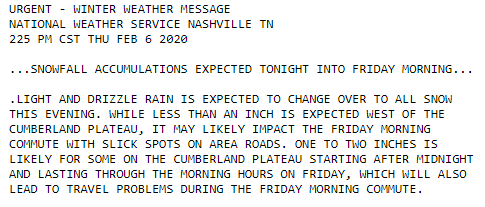 Some models have a large area of snow covering up everyone.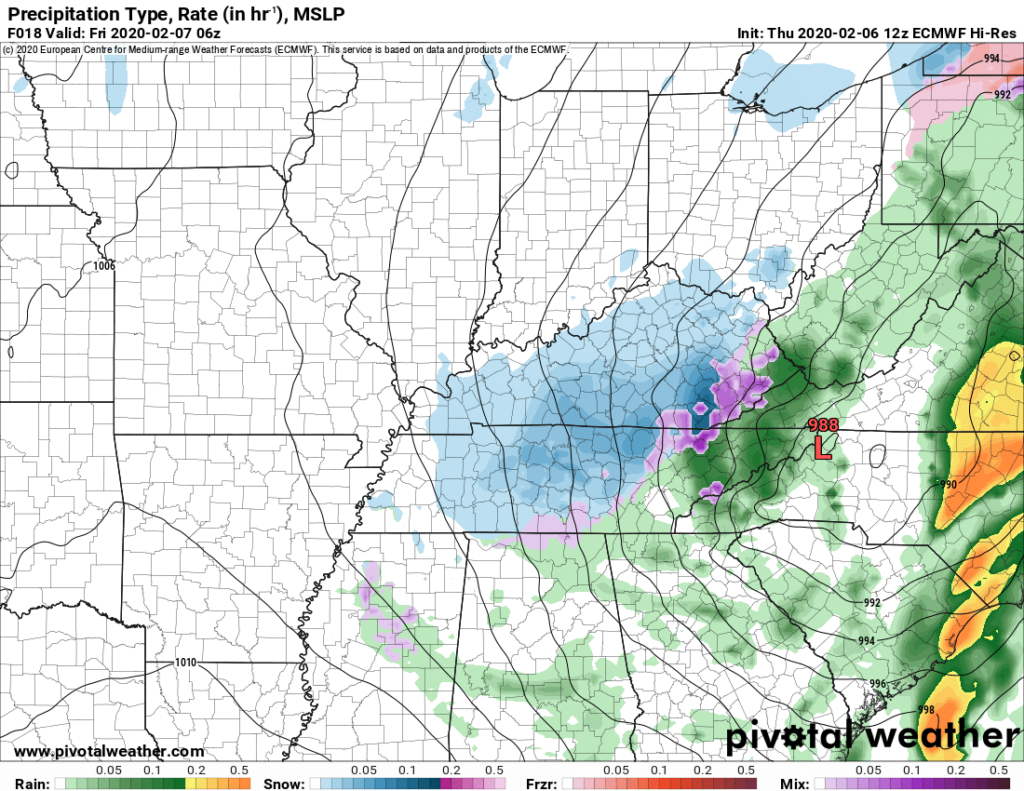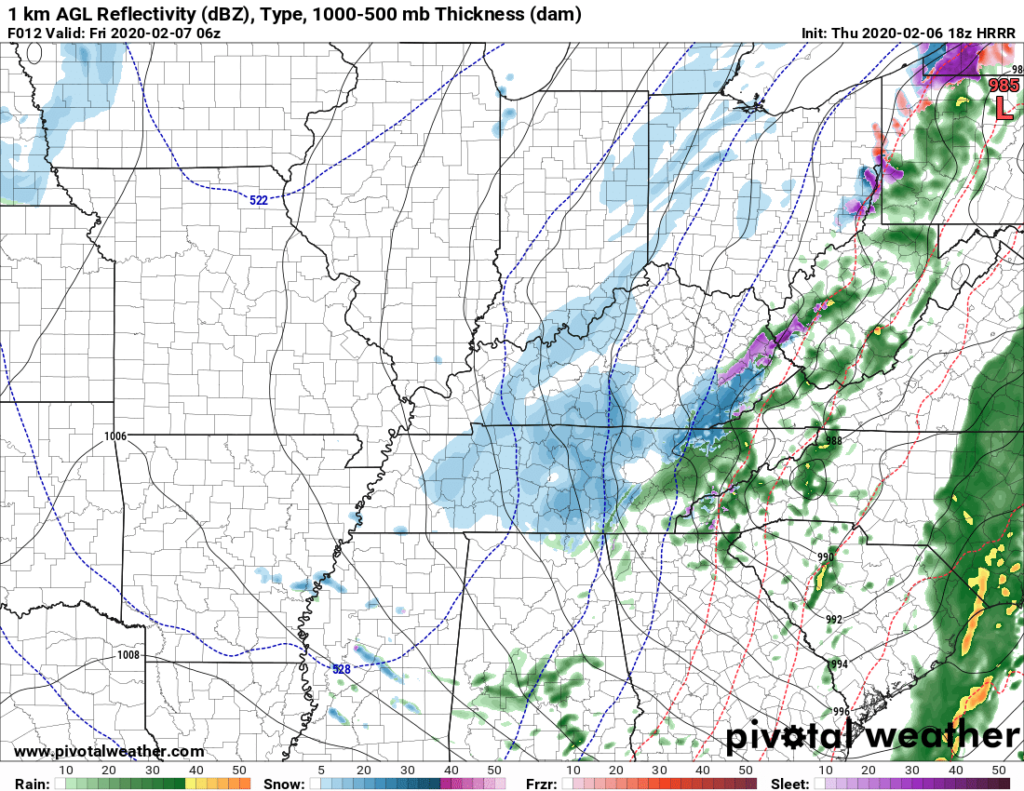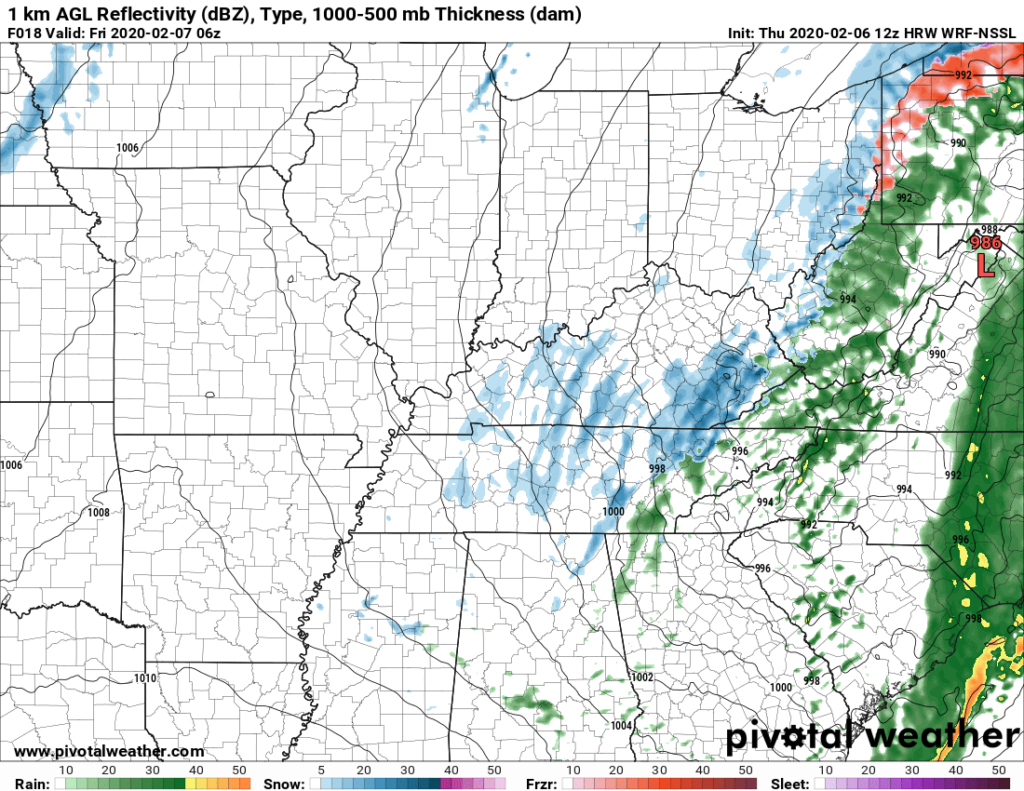 NWS published this graphic shortly after issuing the Winter Weather Advisory. Less bit more than a half inch far north Nashville, less than a half inch everywhere else.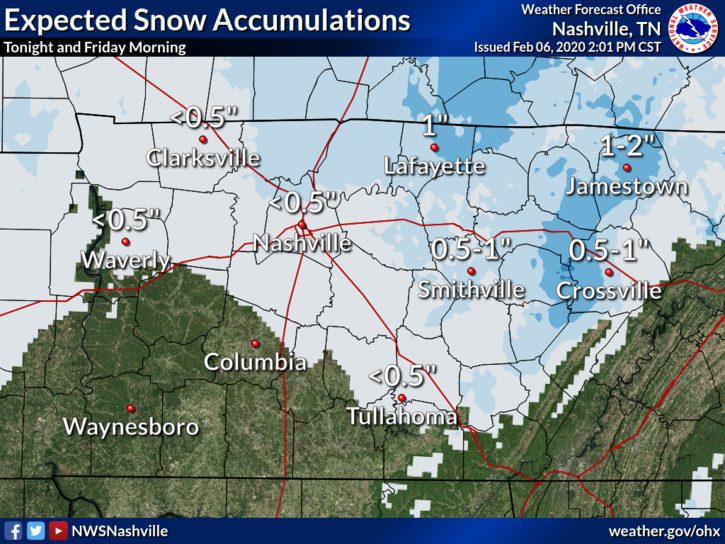 Uncertainty #2: Will It Stick?
We've had a warm week. The ground is far from freezing. Early this afternoon the temp is 41F and falling, but it'll take several hours before we hit freezing, and it's unclear if we will even hit freezing overnight.
It's possible that when the snowflakes fall, just before they hit the earth, the flakes encounter an above-freezing layer of air that causes the flakes to splat:melt on contact.
Sticking snow at least needs 32F or colder temps, and it needs those freezing temps for at least a few hours, and even then it'll be hard to accumulate on anything other than decks, garden gnomes, mailboxes, and more importantly, bridges, overpasses, and elevated areas/hills (colder than those below them). The ground will still be relatively warm.
Even by 3 AM, models disagree on whether it'll be 33F, 32F, or 31F:
That said the Euro model – widely respected – predicts 32F at midnight and 31F at 6 AM. So it might be cold enough for long enough to accumulate some of this light snowfall and/or create black ice on area roadways.
Takeaways
We think it will rain then transition to snow.
Snowfall will be light and unevenly distributed, so you may get less than those 5 miles down the road.
Initial flakes will melt. The snow might stick, it might not.
Bridges, overpasses, decks, and elevated areas atop hills will ice/accumulate first. Be very careful on these surfaces overnight! It's possible, but not likely, there will be minor travel impacts on trafficked roads.
This forecast will probably change tonight, so stay connected for updated information.
Anywhere from nothing, to a dusting to a half inch of snow is possible.
Avoid Confirmation Bias — where you ignore information that contradicts what you hope will happen.
Avoid Recency Bias — the assumption that what happened recently is what will happen this time.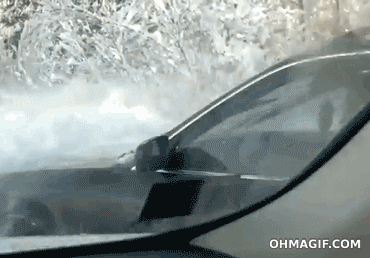 Friday
After sunrise Friday morning, temperatures will rise above freezing heading for an afternoon high of 40. Mostly cloudy throughout the day. Friday night temps will drop back into the low 30's. Another shortwave will swing through bringing another chance of precip, and maybe another even lighter shot of snow, but no impacts are expected right now with this one.
The Weekend
Saturday will remain pretty cool with a low of 30 and a high of 46. Luckily the sun will make an appearance throughout the day here and there to bring those temps out of the 30's and above 40.
Sunday will warm up with a high near 60 along with clear skies and sunshine. Then, more rain on the way!
Next Week
Rain will return for Monday and Tuesday possibly progressing into storms by Wednesday. Luckily we will not be experiencing rain AND cold with temperatures averaging a high of 57. Average low of 47.
Excessive rainfall will be a concern this time next week.