Flood Watch
More rain is coming, off and on today (Wednesday), most of it this afternoon and tonight.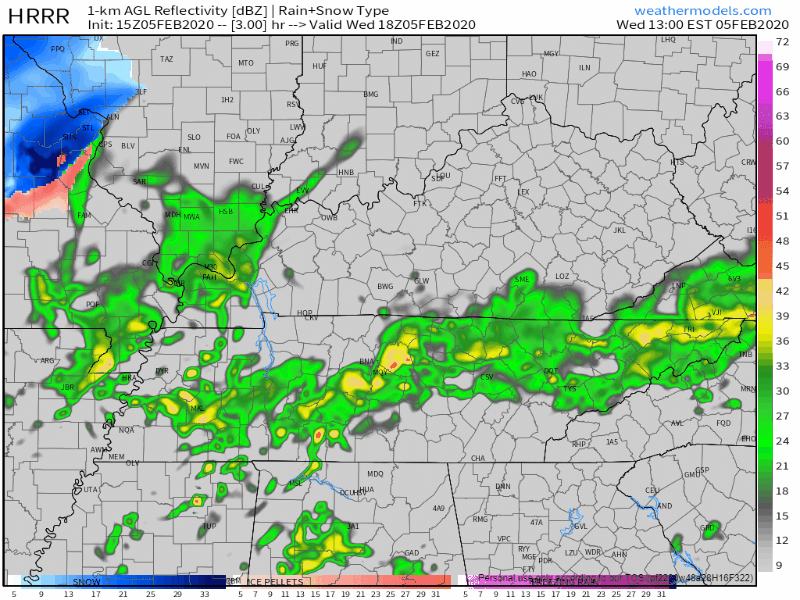 Between 1.25″ and 1.5″ expected through Thursday morning. NWS-Nashville issued an Areal Flood Watch initially for Nashville. Will Co was included in the Watch this morning.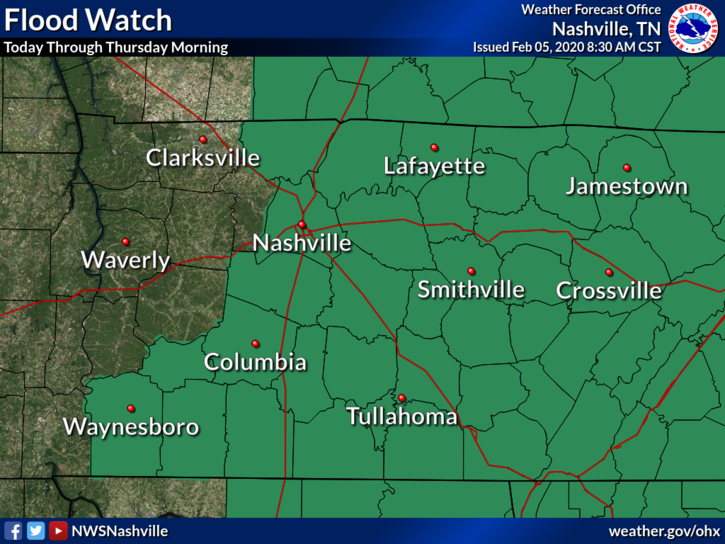 SE Will Co (College Grove, Nolensville) may see the heaviest rain.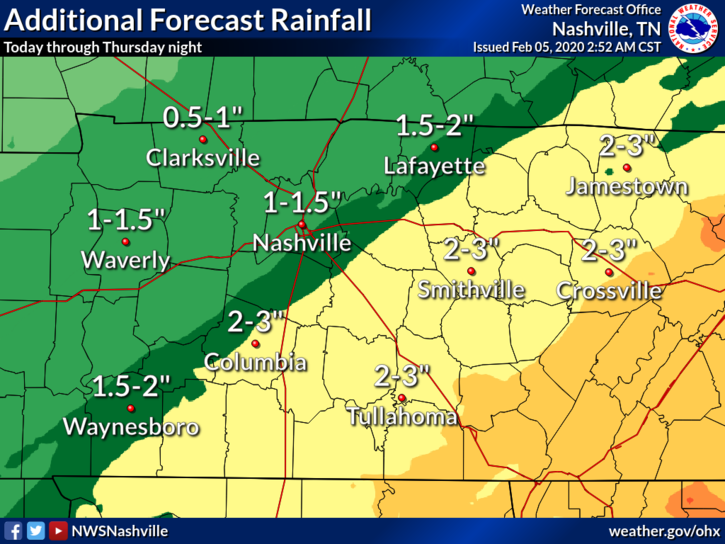 What this means for you:

Shoutout to Mill Creek tonight and overnight. Last month WCSO had to do a water rescue of a lady whose car was caught in rising creek waters. Can't be sure this will be a repeat of that, but you never know, all events are different.
Storms?
Probably not. South of us, though, especially in MS and AL, may be in some trouble. Here's the SPC tornado outlook today.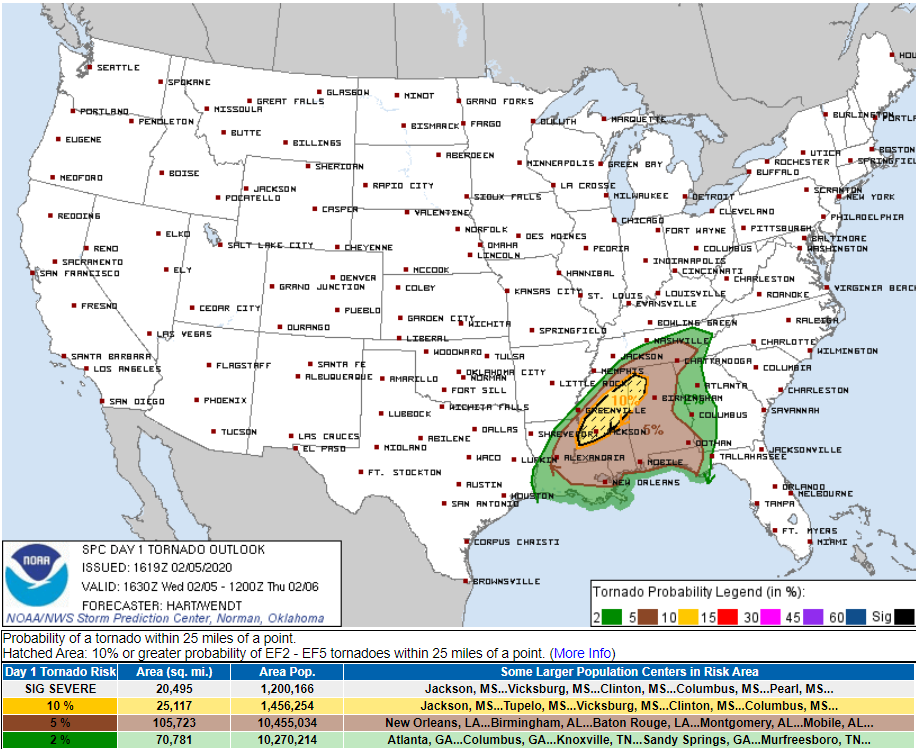 If you squint, that's a 2% probability of a tornado within 25 miles of those who line in Will Co, but the main concern is flooding.
Thursday: Rain Ends, Steady Temp Drop
The Flood Watch ends at noon. So should the rain.
The high Thursday will be 50, but we will reach that just after midnight tonight. Then the temp drops: 48 by 9 AM Thursday, 46 by noon, 42 by 6 PM, 36 by midnight Thursday night.
Early Friday Morning Snow – Splat:Melt? Or Splat:Stick
We think Splat:Melt, no travel impacts.
But watch that snow fly in the Euro model!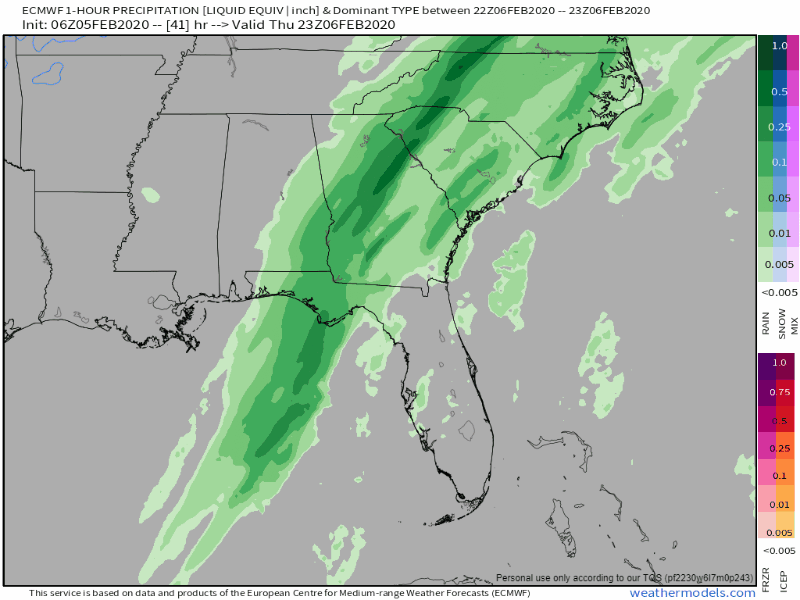 Snow less impressive in the GFS model: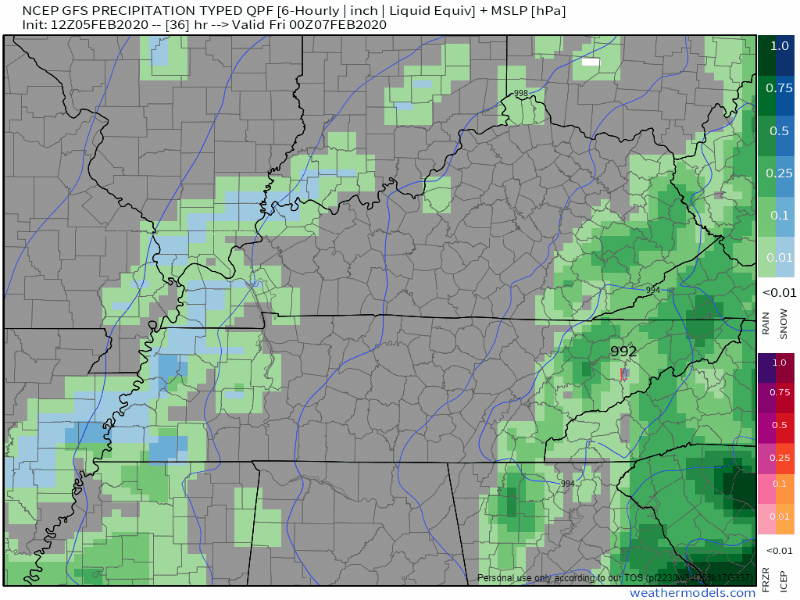 Just for fun, here's the NAM3, an older model no longer updated, but still fun to look at: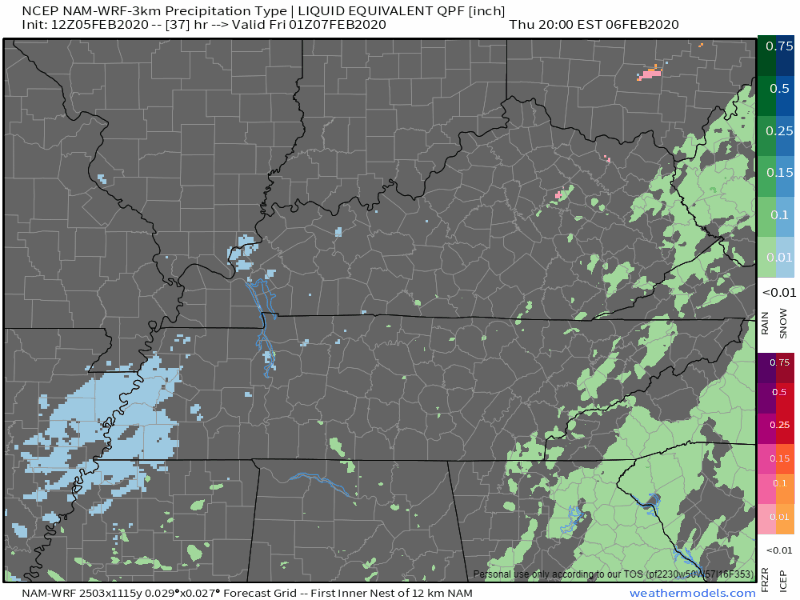 Despite the pretty colors this does not look like an accumulating snow event. Snow will probably fall, but it should melt when it falls on our warm, wet earth. Temps Friday morning should touch freezing only briefly, then warm back up to 35 by 9 AM, 38 by noon, and 43 by Friday afternoon. All this is inhospitable to keeping precip frozen.
NWS-Nashville's Hazardous Weather Outlook is unimpressed:

The Weekend & Beyond
Maybe a little rain Saturday, upper 40s, then clearing out Sunday, lower 50s.