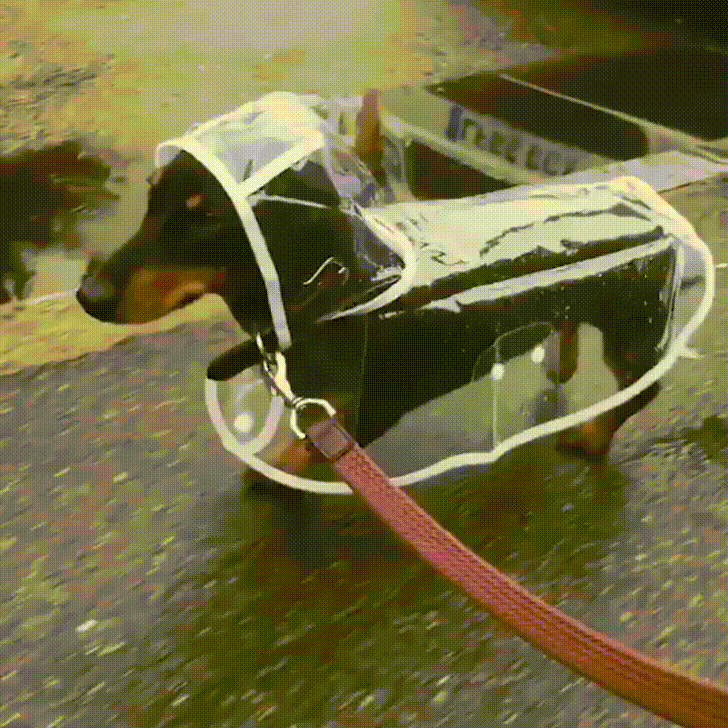 Rain Continues Tonight
More showers will overspread the region tonight with heavier bursts possible. The most likely window for seeing heavier rainfall looks to be from Midnight-morning commute. So be sure you have your umbrella handy. Low temperatures in the metro will be a cool 50 degrees.
Look for the rainfall to continue to spread toward the south with some heavier activity expected from after midnight through the Wednesday morning rush – NWS Nashville Forecast Discussion
Rain will continue tomorrow and could be heavier at times. WPC has a good portion of the state (including Metro Nashville) under a "slight" risk (10%-20%) for excessive rainfall. Temperatures will be right at seasonal averages with highs pushing 60 and lows in the upper 40's.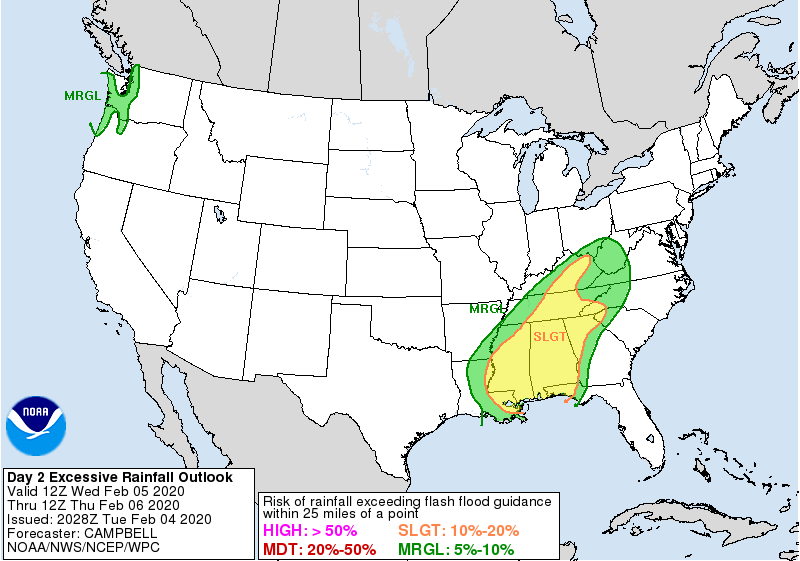 Needless to say, any outdoor activities planned tomorrow might want to be moved indoors.
More Rain (Snow?) Thursday
I know you're tired of hearing this… more rain. The rain will continue Thursday and so will the falling temperature trend. It's possible that we could stay in the 40's during the day. But what about the snow chance? Well, any snow that can mix in with the rain and make it to the surface will melt upon impact. We're not expecting any impacts.
Editor's Note: If any snow flakes fall, the forecast is for them to fall while we sleep Thursday night. With the forecast low being 32°, we'll certainly keep an eye on it, but the ground will almost certainly be too warm for any troubles other than a possible slick bridge. We'll let you know how it evolves as we get closer.
Rainfall totals, however, will be impressive. Total amounts from tonight through Thursday look to be in the 2″-3″ range with locally higher amounts possible.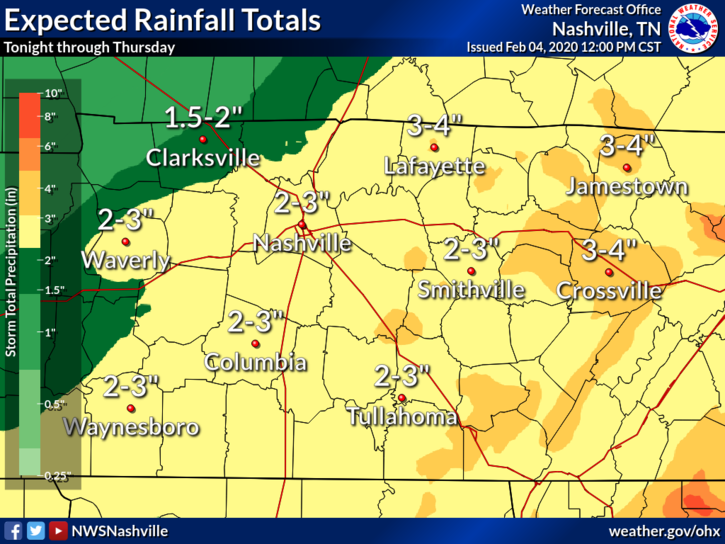 Editor's Note: NWS issued a special weather statement earlier today which highlighted what this amount of rainfall could do to local rivers/streams:
Periods of rain will continue through Thursday night, with a round of intense rain showers expected Wednesday afternoon and evening. Runoff from this rain will cause area creeks and streams to rise and remain high Thursday and Friday, with larger rivers rising on Friday and Saturday. The larger rivers in Middle Tennessee could see water levels reach Action Stage, with some locations possibly reaching Flood Stage. Total rainfall amounts through Thursday afternoon are expected to range from 1 to 2 inches across the northwest portions of the mid-state, to as much as 4 inches on some areas across the southern portions and the Cumberland Plateau. Most of this rain will fall Wednesday afternoon and evening, so isolated Flash Flooding may be possible during this time.

Special Weather Statement – NWS Nashville, Feb. 4, 2020
Friday will finally give us a chance to dry out but with that comes much colder daytime temperatures. Highs will only be around 44 degrees with lows in the middle 30's.
Quick peek at the weekend (and I almost don't want to say this) looks to bring more rain Saturday, but not as much. I think we'll be lucky to get 0.25″. And similar temperatures as Friday. Sunday looks dry and warmer.