SHORTS AND T-SHIRT WEATHER. I REPEAT, SHORTS AND T-SHIRT!!!
Warm and dry for the remainder of Monday afternoon. Get a chance to hangout outside today as high's are expected in the mid-low 70s!
Temps expected to go well above normal once again. Might even test record high in Nashville, which is 75°

NWS – Nashville Forecast Discussion 2/3/2020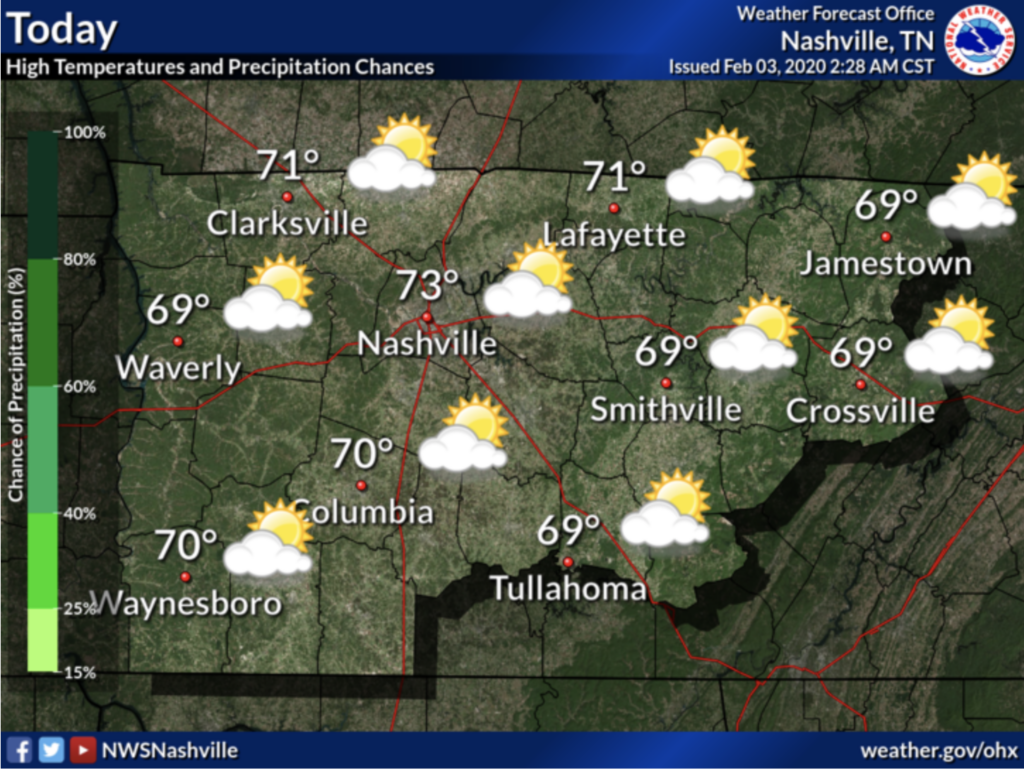 Rain Begins Tonight…
Showers expected after 1 AM. Tuesday morning temperatures sit in the upper 50's with winds from 5 – 10 mph. Some gusts can even be as high as 25 mph. Rain will continue off and on throughout Tuesday; NWS expects 0.5″ by 6 AM Tuesday and another 0.36″ by 6 PM Tuesday. Backyard totals will vary, maybe substantially, because heaviest rain will scatter throughout the region.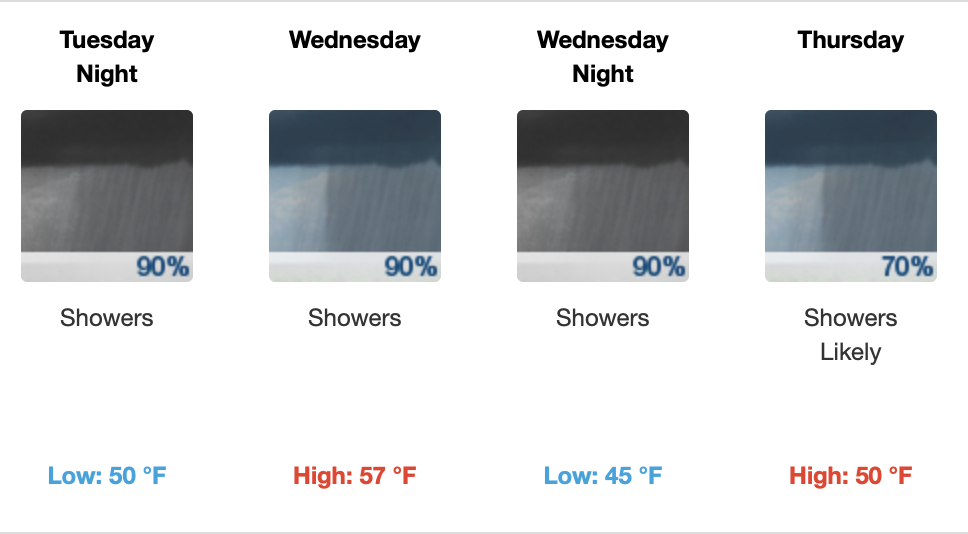 Rain, rain, and more rain continues Wednesday into Thursday. Rainfall Wednesday may be excessive. WPC thinks our risk of flash flooding is between 5% and 10%.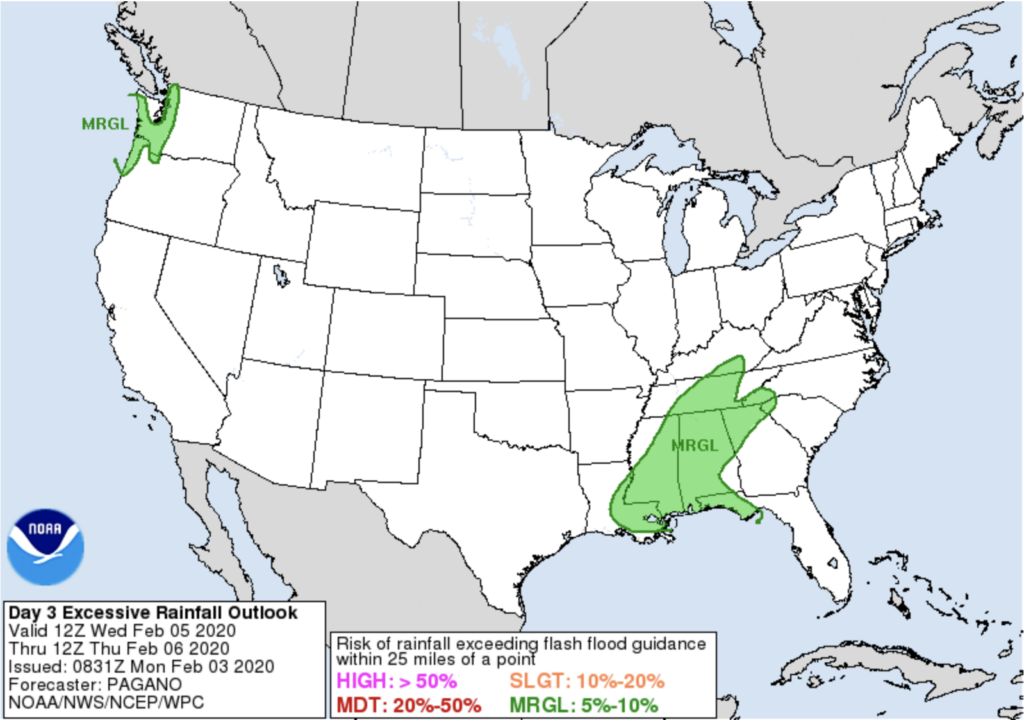 The temps slowly continue to drop as the week progresses, so don't let this warm weather fool you by putting your winter clothes away!
Rainfall totals between 2″ to 3″ expected within the next 5 days. Heaviest rain to come on Wednesday (Day 3,) which could increase that 2.5 – 3″ amount.
Thursday Night into Friday Could Call for Rain/Snow Mix
More rain for Thursday night and as temperatures drop to 34°, a mix of rain and "snow" could be possible in the early hours of Friday morning. National Weather Service predicts no impacts as minimal snow is expected, mostly just rain.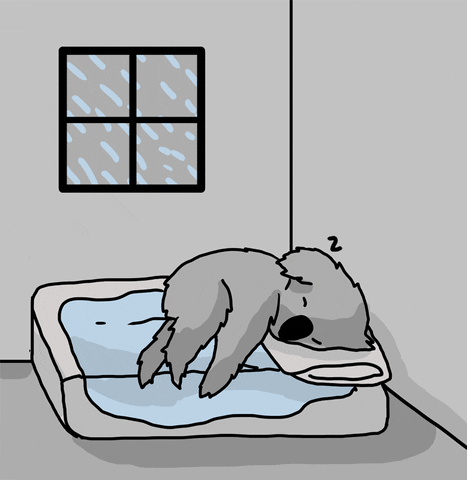 Fun Fact!
On this day in 1886, Nashville recorded greatest one-day snowfall for February, measuring 9.8″.
Check back for more updates!