Friday Night
As we head into the weekend, rain will dissipate into early Friday afternoon and leave us with overcast skies and a slight chance of precipitation. Temperatures in the low 40's Friday night.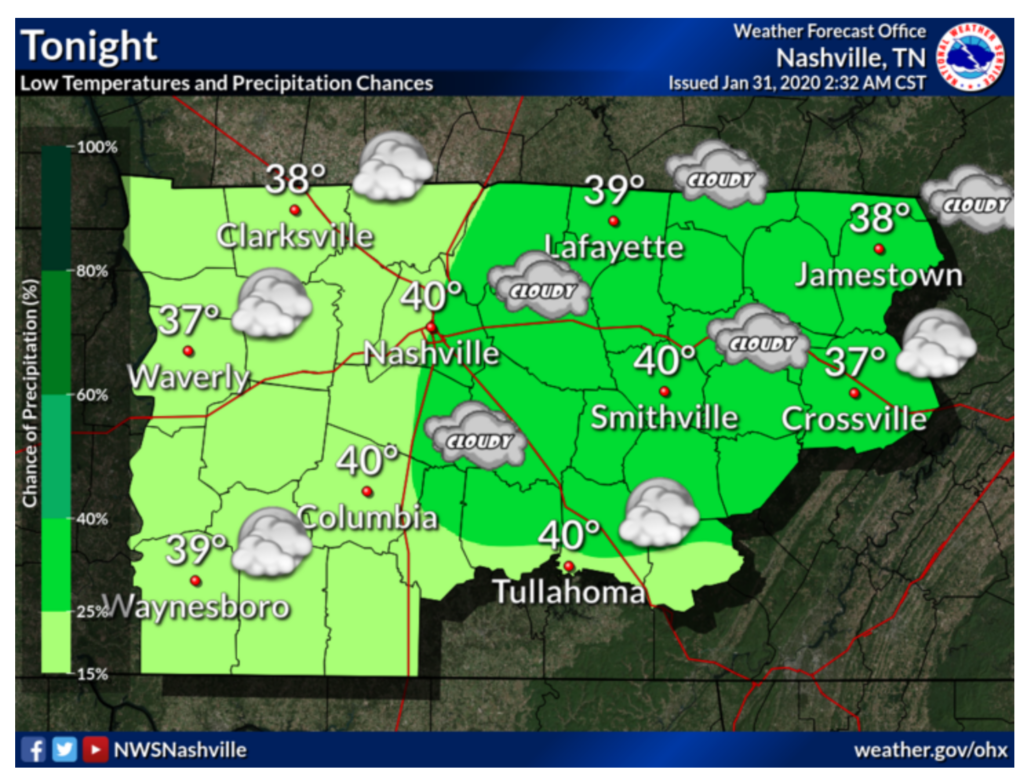 Weekend:
Overcast cloud deck will begin to weaken and allow some sunlight through on Saturday. Temps will reach a high of 50 and a low of 39. A slim chance for showers.
But no fear! Sunday will be much nicer than Friday and Saturday with sunny skies and a high near 65 with a nice breeze from the southwest.
Next Week:
Monday will be sunny for the most part with temps similar to Sunday with a high of 66. With showers expected Monday night, this will carry into Tuesday with a 60% chance of rain and thunderstorms possible into the night. Precipitation is predicted throughout the rest of the week with mainly overcast skies.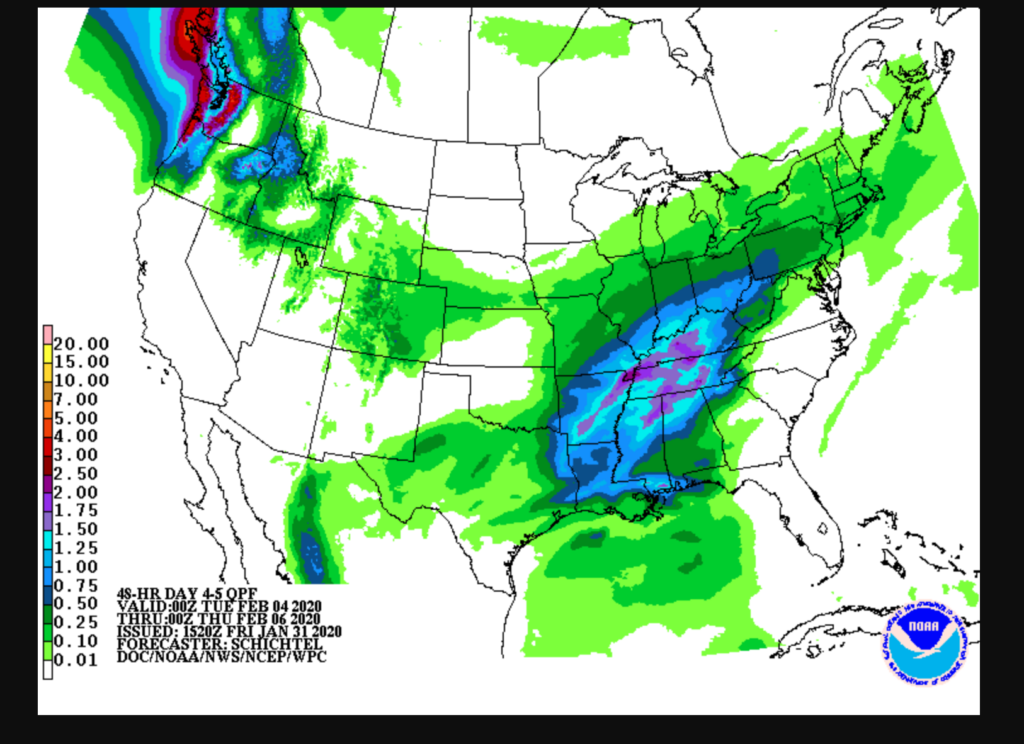 Above is the (probably a bit too early to worry about, but not insignificant) WPC QPF graphic showing how much rain we could get next week.