[Editor's Note: Intern Applican #2 is Patrick. He wrote this:]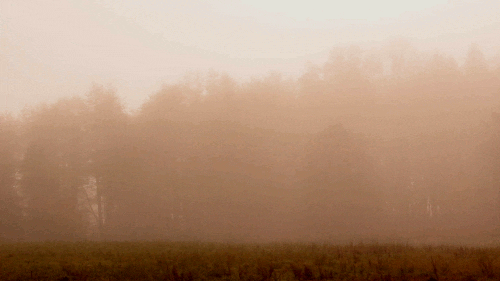 After a morning with dense fog with a risk of patchy black ice (though we got no reports of that), the rest of the day should yield mostly cloudy skies with temperatures around 46.
Precipitation chances begin to increase late tonight. ETA more likely after midnight. While the majority will be rain, it's conceivable that a few snowflakes could mix in before sunrise.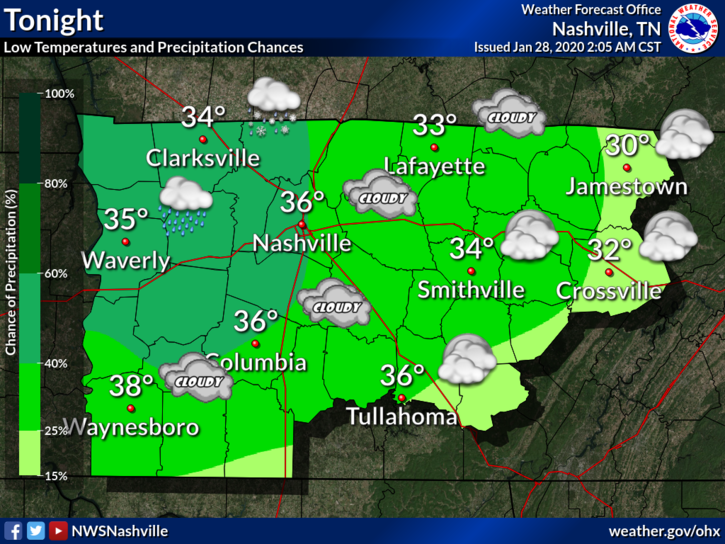 Even if we see frozen precipitation, it should be very light with no accumulation and thus no impact. The ground will be too warm with surface air temps not cold enough for long enough.
Wednesday will be a touch cooler with highs in the low 40's and only slight rain chances.
This active weather pattern will pause for a day on Thursday, but by Friday, our next system will be on our doorstep. – NWS Nashville Forecast Discussion
We begin to see a slight increase in temperatures on Thursday with highs around 48, but dry.
By the end of the work week, temperatures should finally get back into the 50s.
Rain chances return Friday and Saturday. Models still differ whether/how much rain we will get. Precipitable Water (see below, it's a measure of moisture in the air) doesn't look that impressive.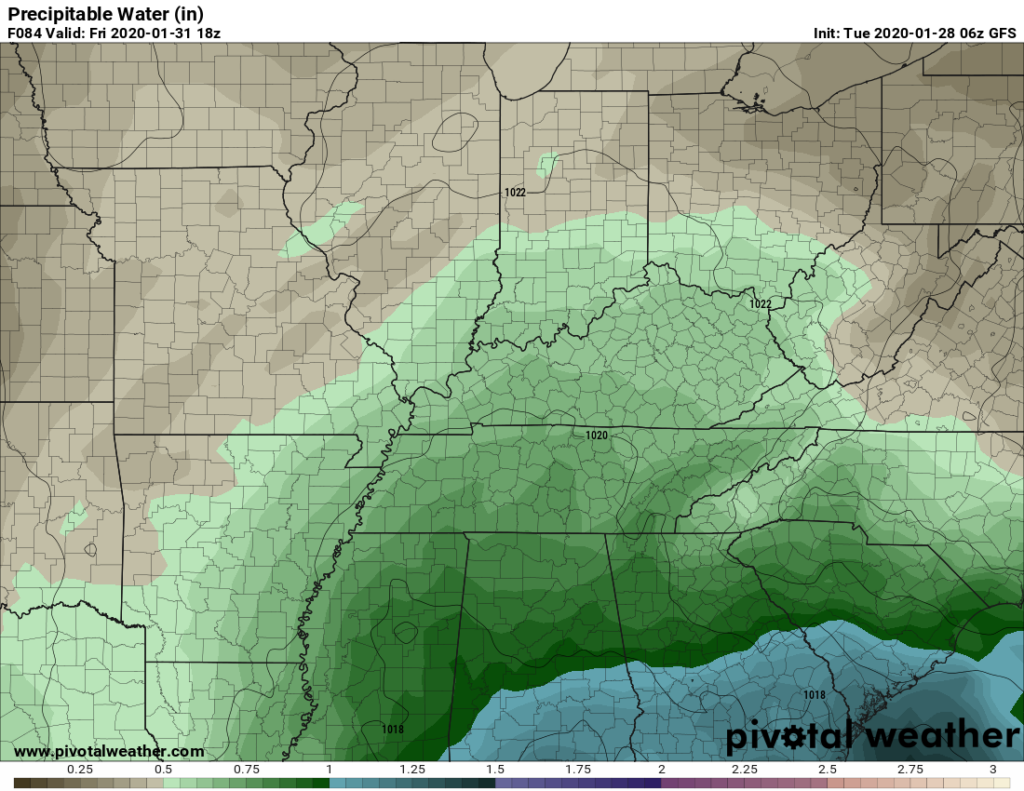 It may not even rain at all.