[Editor's Note: Intern Applicant #1, Haley, brings us the blog today. Thanks Haley!]
Overnight rain moves eastward by afternoon, with temperatures in the mid-lower 50s. Mostly cloudy skies linger into the overnight hours with a low of 31°. 
Much of the area will finally see some sunshine today with highs reaching the 50s, but another low cloud deck is already entering western KY – NWS Nashville Forecast Discussion 1/27/20

NWS Forecast Discussion 1/27/20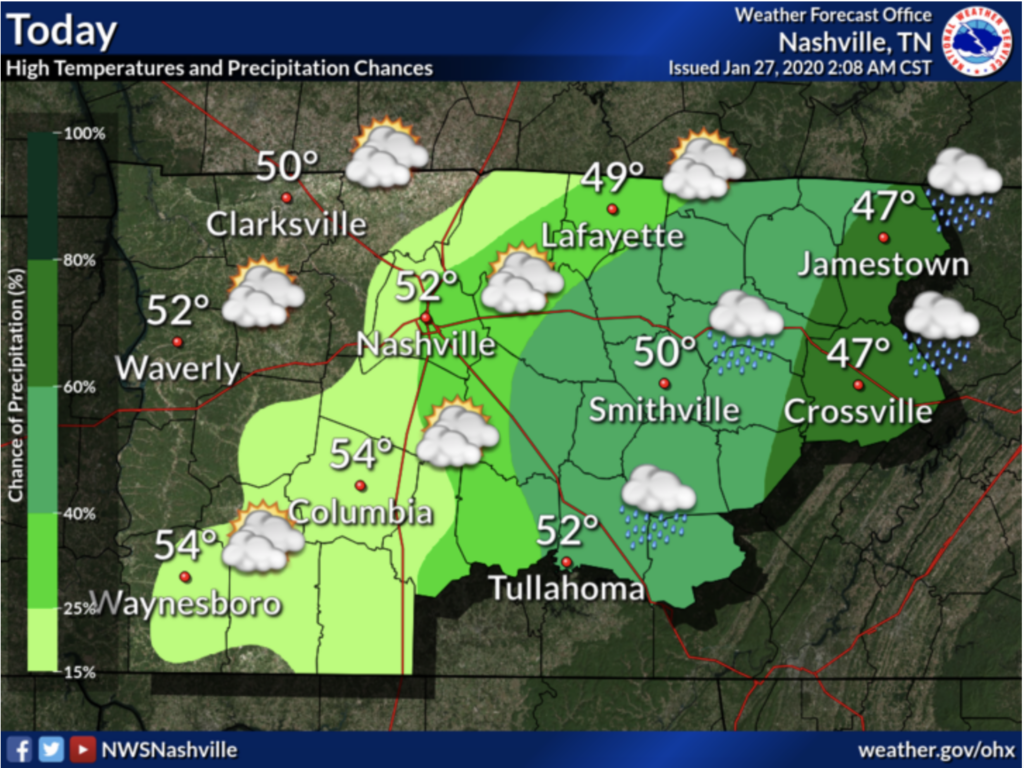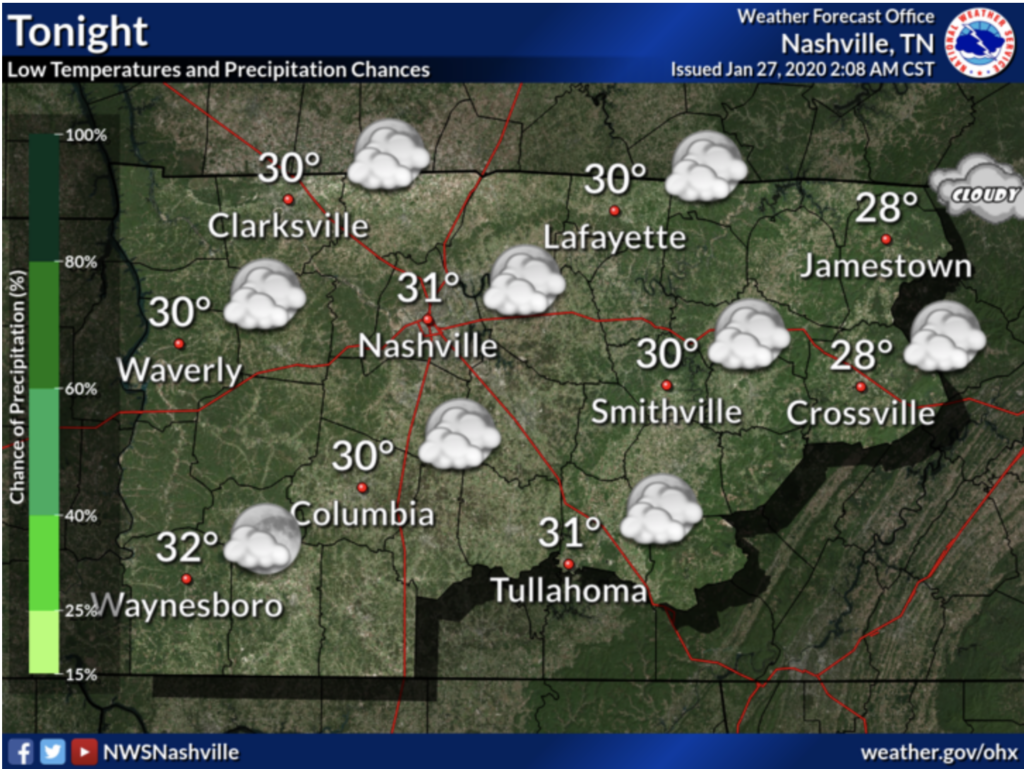 Patchy fog increases overnight after 3 am lasting until about 9 am Tuesday morning. Mostly cloudy skies remain in the Nashville area Tuesday morning and afternoon with a high near 50°.
Rain / Snow Mix Possible
Emphasis on the word "possible," as NWS predicts little to no accumulations of rain / snow mix late Tuesday night into the early morning hours of Wednesday.
But by Wednesday morning, temperatures reach the lower 40's with a 30% chance for rain.
Have your raincoat handy, but mostly cloudy skies for the remainder of the day.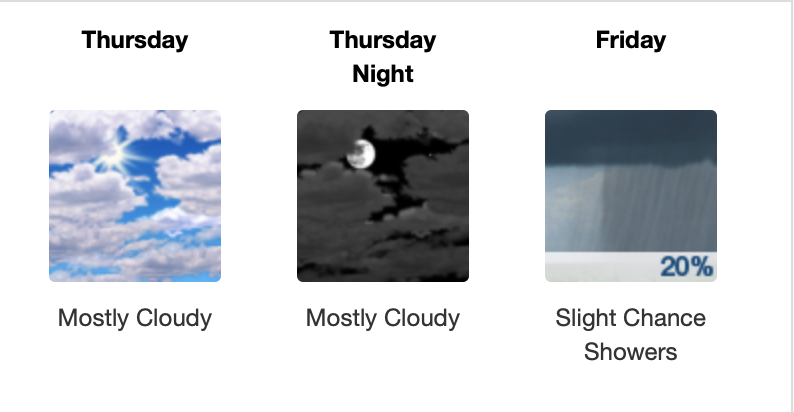 Thursday (or as I like to call it "Friday Eve") continuing this trend of mostly cloudy skies in the upper 40's.
Wrapping up the end of the work week with, once again, mostly cloudy skies and a slight chance of precipitation… 
But you can't be too upset by that considering it's the weekend!
Check back for more updates!