Light rain overnight. Gone before rush hour. Monday morning low 42°. 51° Monday afternoon.
---
Cold rain Wednesday morning could fall as a rain/sleet/snow mix, then splat/melt. The Euro model (below) is the warmest of the models, predicting mostly – if not exclusively – rain.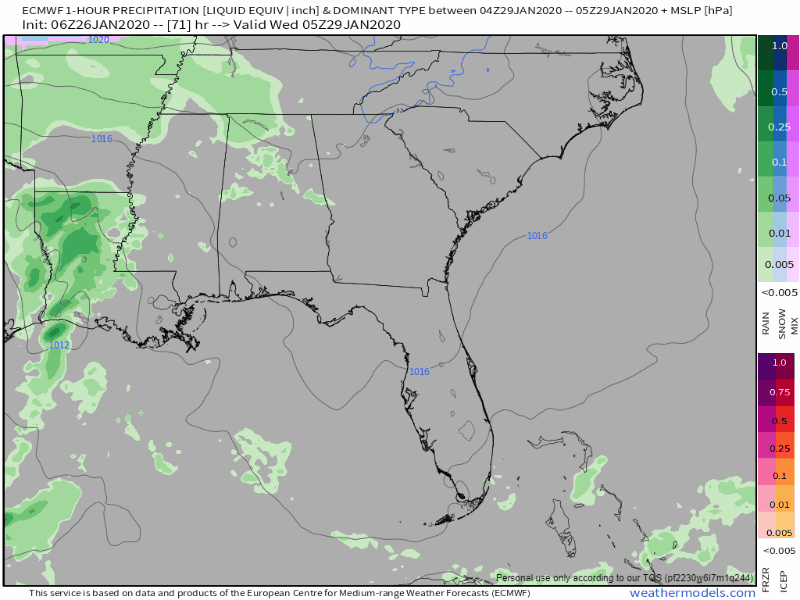 Other models are a little colder with more frozen precip content but even if those are correct, the ground will be too warm. Splat/Melt. No travel impacts expected. The low early Wednesday AM is 35°. The temp will increase through the day Wednesday to 45°.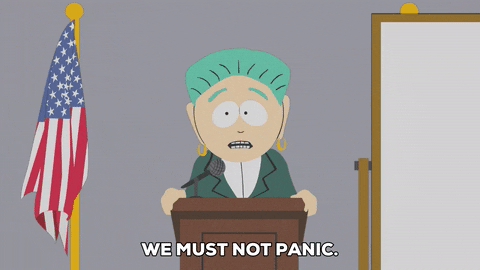 ---
The weekend is interesting.
The GFS model thinks rain and maybe a low/no-consequence snow event Friday into Saturday. The Euro – more respected than the GFS – totally disagrees, and thinks we'll be dry without precip. Your takeaway here is not that it might snow in 6 days. The takeaway is that the models are nowhere close to accurately predicting anything. It's: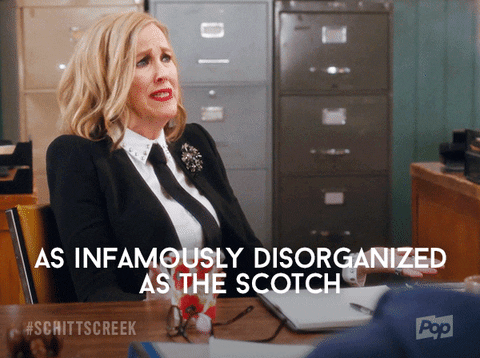 ---

NashvilleSevereWeather.com/shop & Subscribe to our YouTube Channel.