Rain Thursday into Friday Morning
The HRRR model shows rain moving in this afternoon (around 2pm):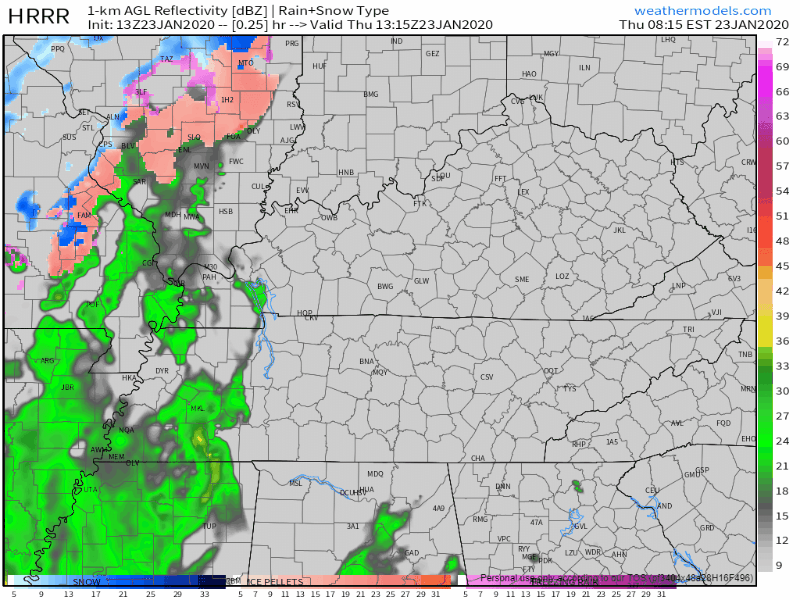 The NAM3 model says rain closer to noon: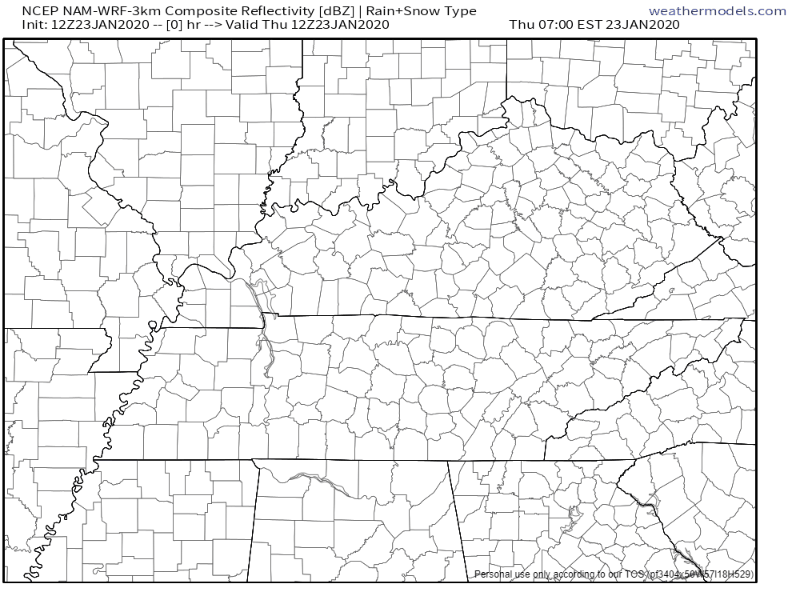 Regardless, plan for rain around lunchtime and after.
Showers will be off and on tonight through Friday, and sorry snow lovers, no snow. Those in the Plateau may see some light flurries Friday night/Saturday morning, but there will be no impacts.
High temperatures will hang at 46° today and Friday. It'll be breezy though so be ready for cold rain with upper 30°s wind chills.
Rain should end Friday morning, with maybe a few drizzlers Friday afternoon.
Dry Weekend, Warming through Next Week
Dry weekend, lingering clouds.
High temps drop on Saturday, then we begin a warming trend: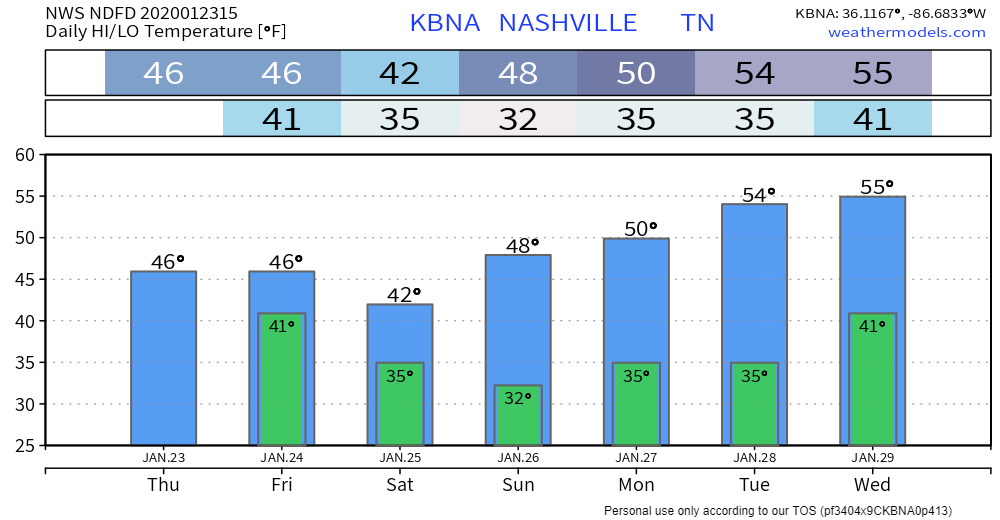 Next Rain Chance Mid-Next-Week
Rain chances return mid-week, but there is currently some uncertainty with the models. Here's what NWS-Nashville says right now:
Monday and Tuesday will be dry with highs in the upper 40s and 50s. GFS and Euro do not agree what to do with the next trough around midweek. Euro wants to develop an upper low over the southern plains that will slide toward the area on Wednesday. GFS keeps the upper energy disorganized and unphased. Each solution, however, brings showers back in the forecast by Wednesday. Another trough will be on the heels of the Wednesday disturbance with more showers on Thursday.

NWS-Nashville AM Discussion, 01/23/2020