Cool And Clear Next Couple Of Days
As the clouds begin to thin out this morning and into the afternoon, the sun will peek out and "warm" us to 38°. Don't be fooled by the word "warm", it'll still be cold. Some of us may be a bit cooler than that this afternoon, depending on how quickly the clouds move out. Keep that heavy coat in hand if you're going out tonight as well, lows will be back in the teens and lower 20s as we head into Wednesday.
We'll warm to around 46° Wednesday, closer to average (48° for this time of year), with an increase in clouds, but still plenty of sun to go around.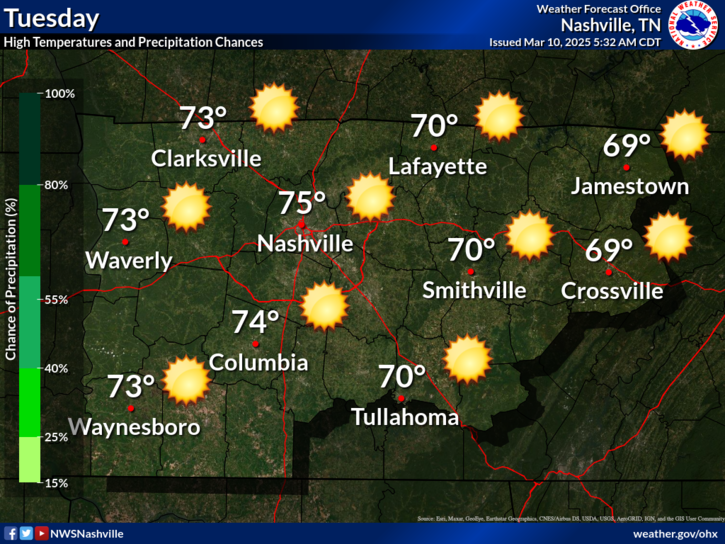 Thursday Brings Next Chance Of Rain Into Friday
A trough moving through will push showers in from the Southwest on Thursday afternoon. Model data for the NAM3 is just coming in, and so far thinks that rain will arrive between 11AM-1PM.
The Euro thinks so as well..
We'll be warmer than the start of the week for sure, highs in the upper 40s and low 50s. The rain is expected to move out by early Saturday morning. No flooding threat expected with rain totals only projected to be around 0.5-1″ by Saturday. We will update more as we approach the weekend and more model data comes in.

Check back for more updates as we approach this end of this week. Follow us on twitter as well @NashSevereWx!

NashvilleSevereWeather.com/shop & Subscribe to our YouTube Channel.