Rain should end shortly after lunch.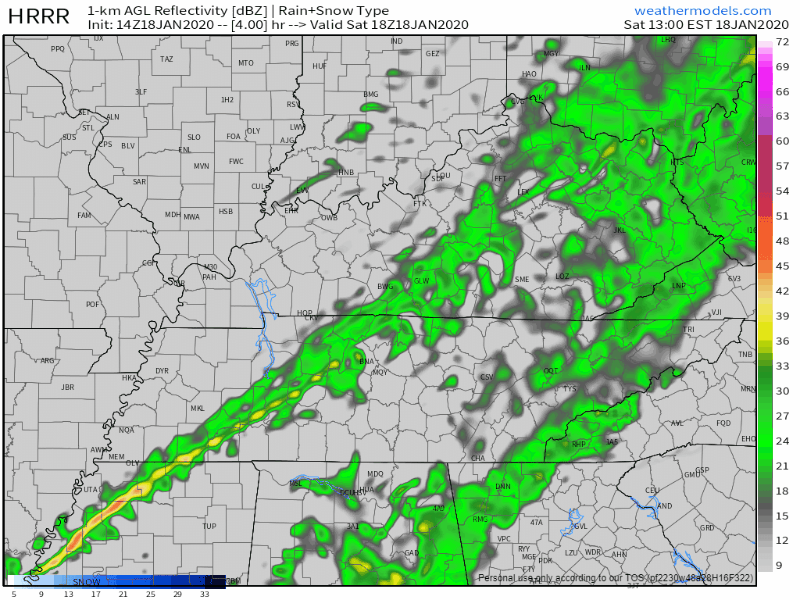 2. Winds gusting to 30-35 MPH this morning should relax this afternoon.
3. Cold front tonight. You need a jacket. Wind chills will drop below freezing around 9 PM.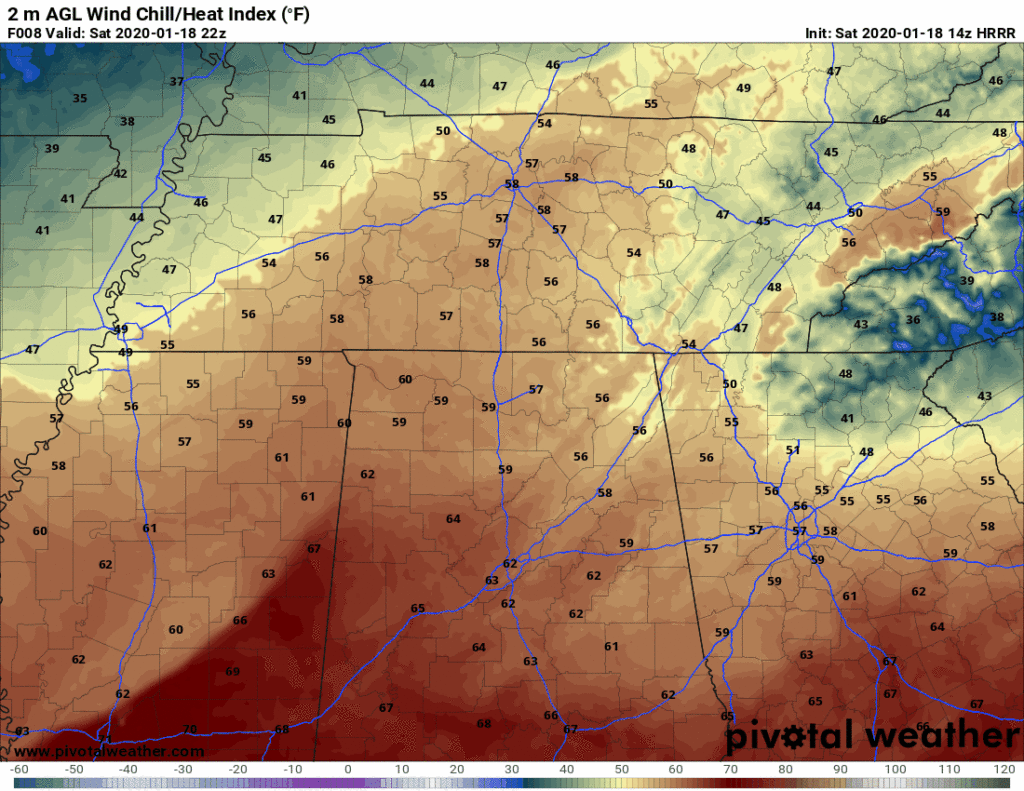 4. It's going to stay cold. Wake up wind chill 19° Sunday morning. Wind chills in the 20°s all day Sunday. Monday will be worse, wake up to 10° wind chill, with wind chills again only the 20°s all day Monday.

5. Slow warm up middle of next week. Expected temps: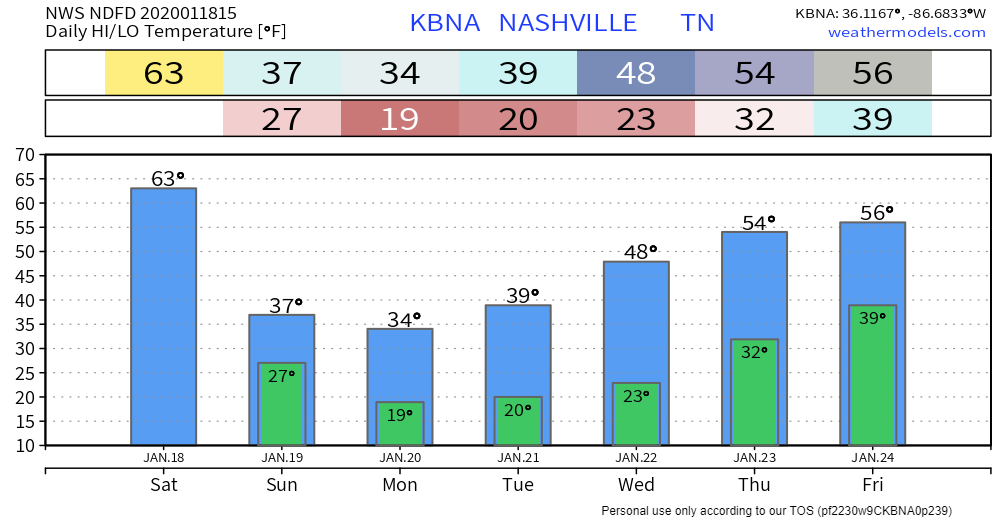 6. Next rain possibility Friday the 24th.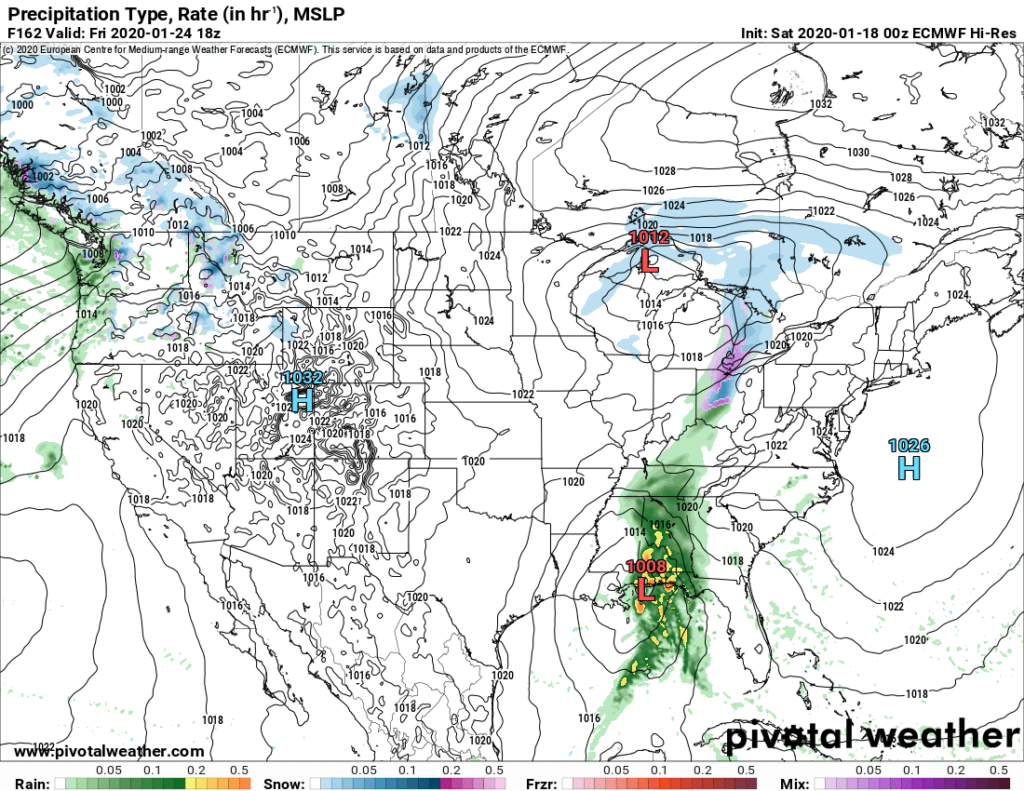 Friday night the Red L will be near Atlanta: nearly an ideal spot for us to get wintry precip!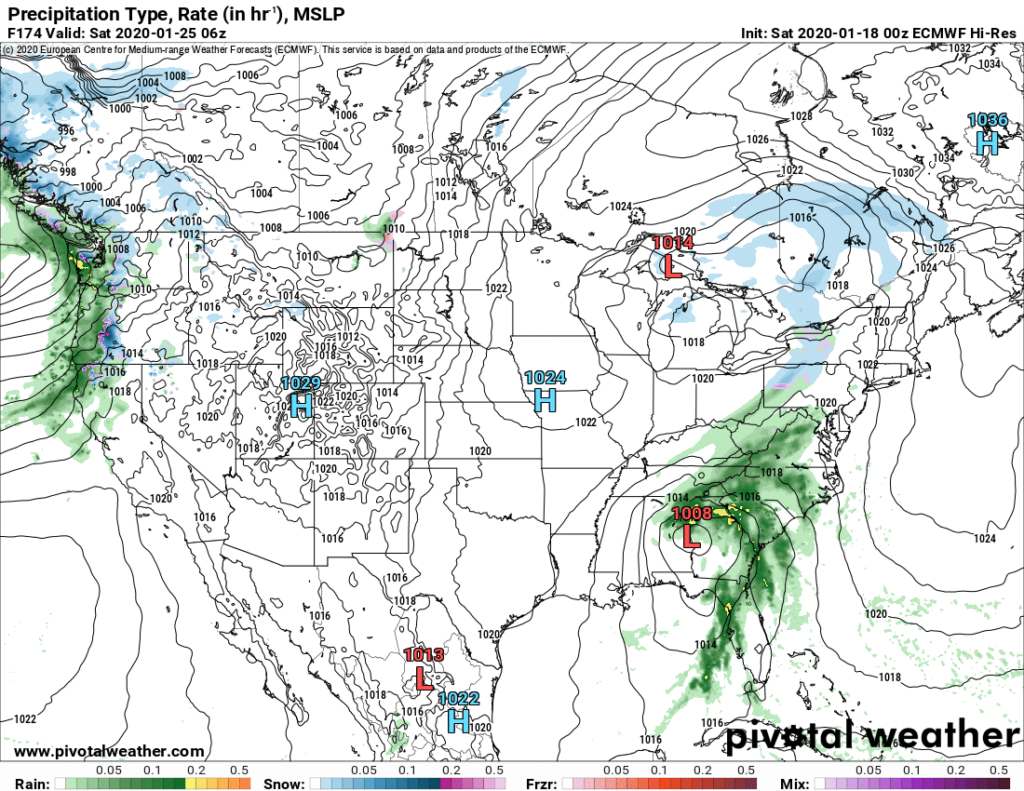 Sad trombone tho, the Euro model doesn't think we'll have enough moisture for precip then. Also, probably not cold enough with the temp/dewpoint 43°/43°.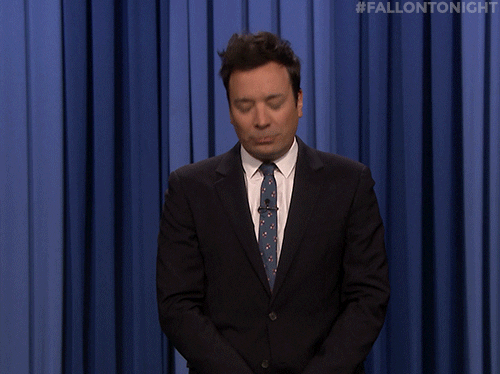 7. The medium-range Euro Ensemble model has no meaningful hope for snow through Feb 2: