Dry Thursday and Friday
High temperatures today (Thursday) will reach 49°. Winds will be 10-15 MPH with gusts as high as 20 MPH.
Friday will reach 48°. Showers in the afternoon/evening are possible, but we aren't really counting on them. If we see any, they will be light and brief.
Another Rain Maker Saturday
A cold front this weekend will bring another round of rain to the area, followed by cold temperatures.
TIMING
The GFS model shows showers Saturday morning with the main line passing through in the afternoon: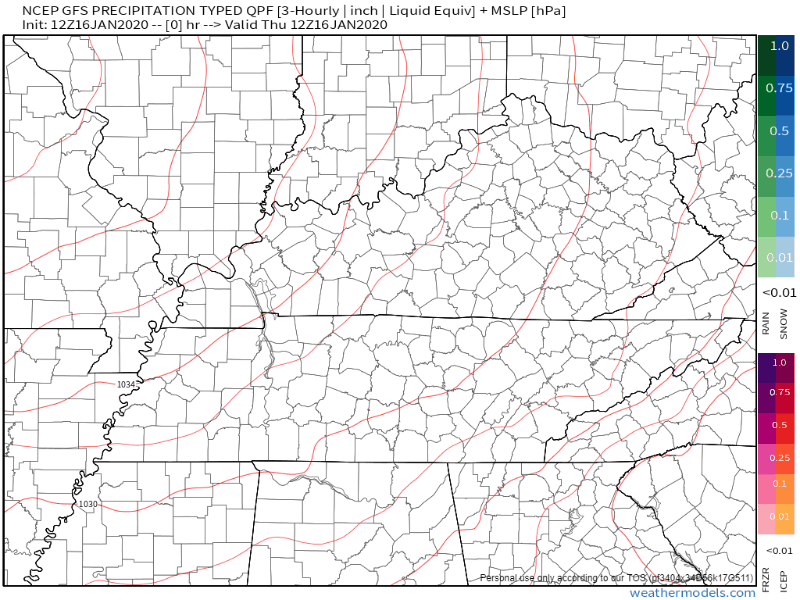 The EURO model agrees: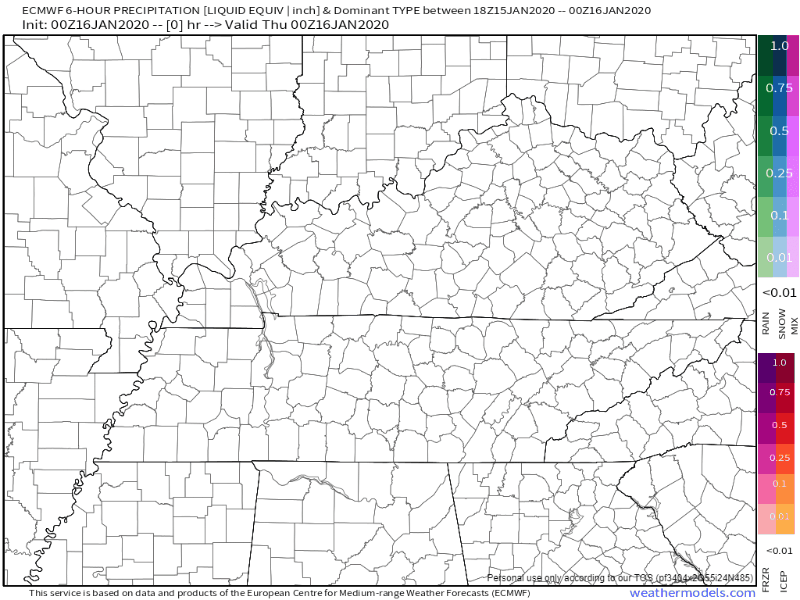 Rain should clear out by Saturday night.
WHAT TO EXPECT
Just rain! Due to little to no instability, we don't expect any thunderstorms.
It'll also be quite windy Saturday morning before the front passes:
The low level jet will ramp up Friday night and Saturday morning and by 12z Saturday 850mb winds will be 50-70 kts and 925 mb winds will be 40-50 kts. This will translate to a very breezy Saturday morning. Wind gusts around 40 mph ahead of the front does not seem like a stretch.

NWS-Nasvhille AM Discussion, 01/16/2020
Here Comes the Cold
After that, we will feel another round of chilly winter temperatures beginning Sunday.