One weather model, the HRRR, thinks heavy rain and thunderstorms will arrive around 4 PM (give or take a few hours).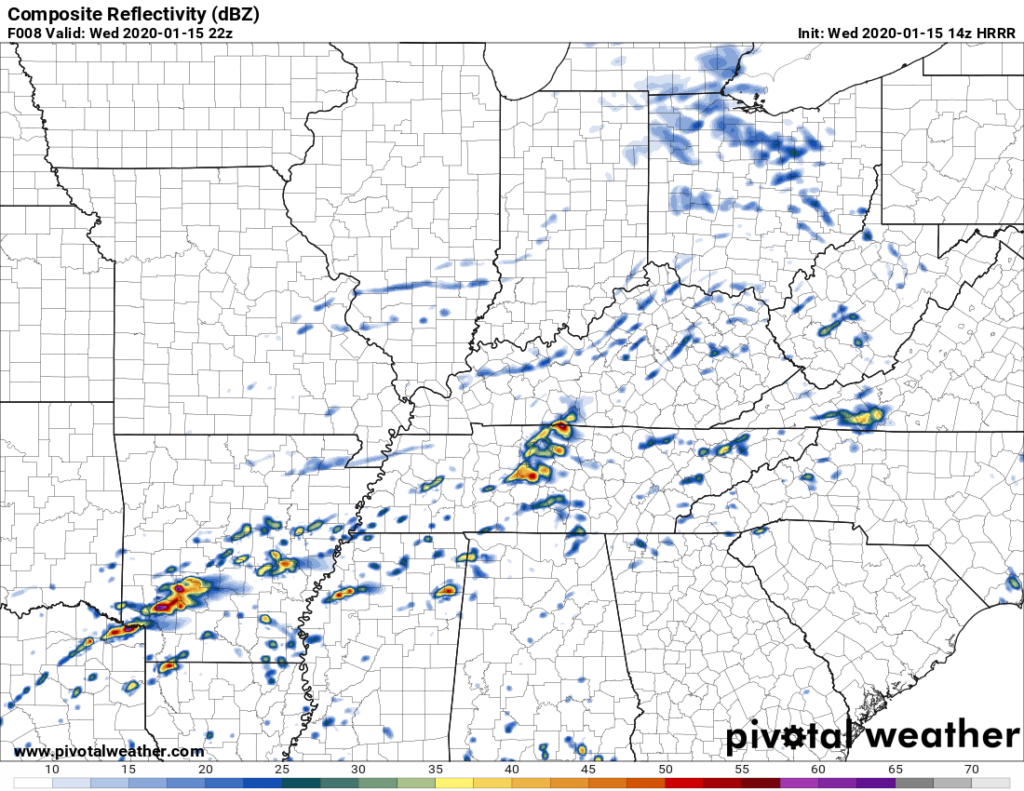 The HRRR model thinks these storms may be strong or severe, however, this model may be overstating the severity of the storms (below see HRRR model which expects 1,161 j/kg of surface based CAPE to fuel a pretty big storm or two; this high amount of storm fuel seems unrealistic given the cloud cover, so HRRR may be predicting the storms to be worse than they'll actually be).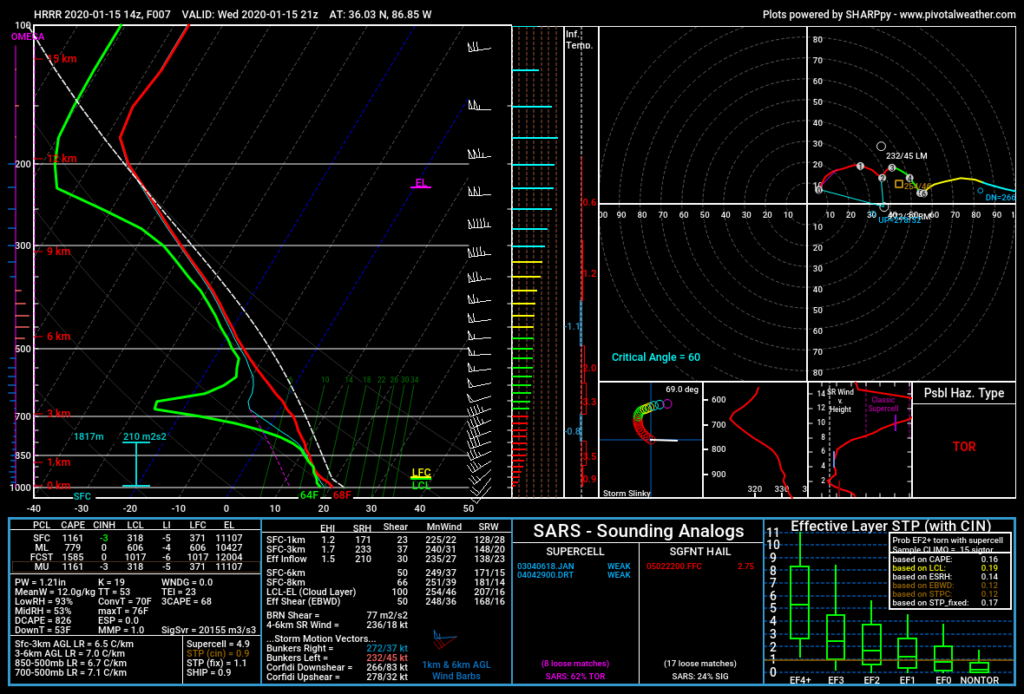 Other models predict rain and weak storms will arrive later than the HRRR model says (later in the afternoon into Wednesday night), and won't be as strong as the HRRR model says. But most models agree there is at least some low-end, low probability severe storm risk.
Nothing to worry about, nothing to ignore.
That storm risk is mostly east and southeast of us. The Storm Prediction Center's 7 AM outlook for all day Wednesday thinks a low-end severe storm risk is in the brown area below. We hope it stays there with future outlooks due during lunch and early afternoon: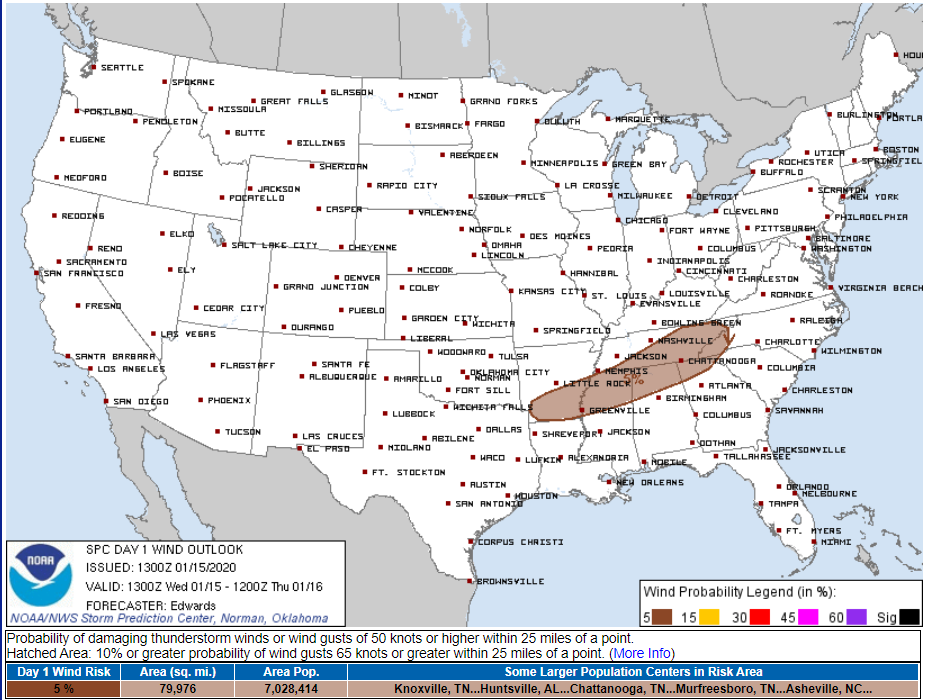 Stay thunderstorm aware today. We will update this forecast with new information throughout the day on Twitter.
Colder Thursday & Friday
Thursday morning wind chills will be in mid-upper 30°s. Low 20°s wind chills Friday morning.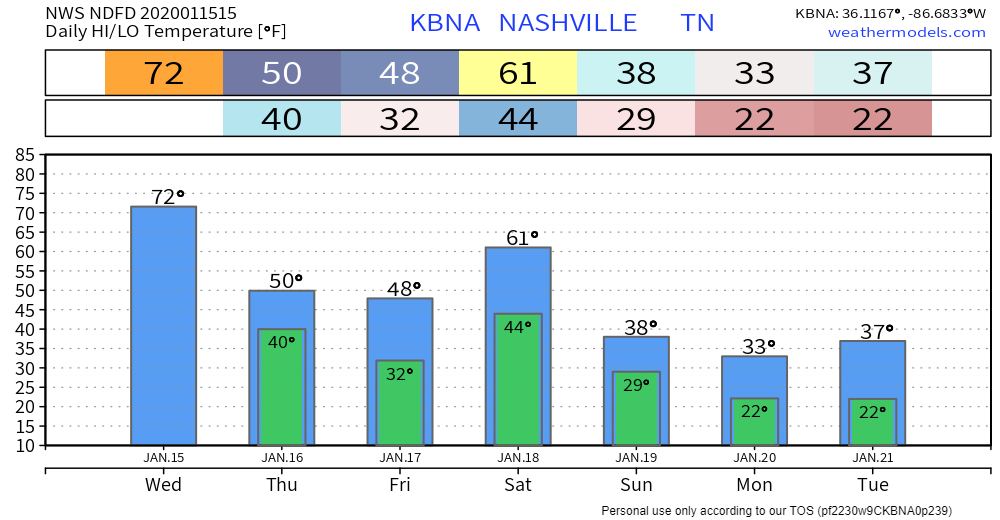 Saturday looks wet.
Notice the high 61° courtesy of another warm front. Rainfall totals around/under a half-inch, maybe a few rumbles of thunder but no severe weather. Rain should begin early Saturday morning and end sometime Saturday afternoon.
Then Much Colder.
No rain Sunday into mid week, with temps struggling to get out of the 30°s.
No snow seen in any data, but the future is fuzzy. All indications point to a colder end to January, with a few systems passing by. One example is a system coming through around January 24-26, with rain and maybe snow potential if all goes "right," but for now that looks iffy, and if it materializes, it's probably a rain event. We just don't know. There's no reliable data one way or another.