A Tornado Watch has been issued by the Storm Prediction Center, in coordination with our local NWS-Nashville office.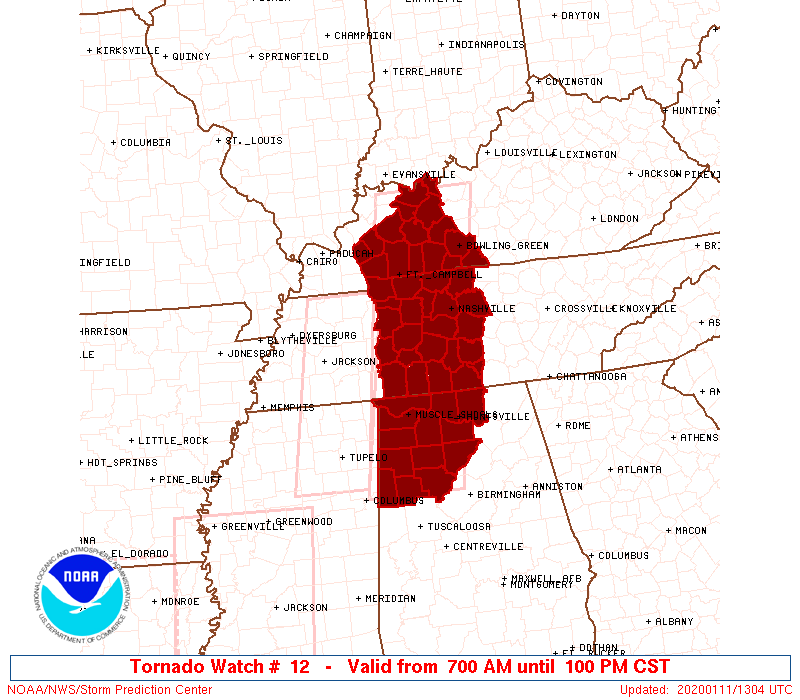 The Watch expires at 1 PM today.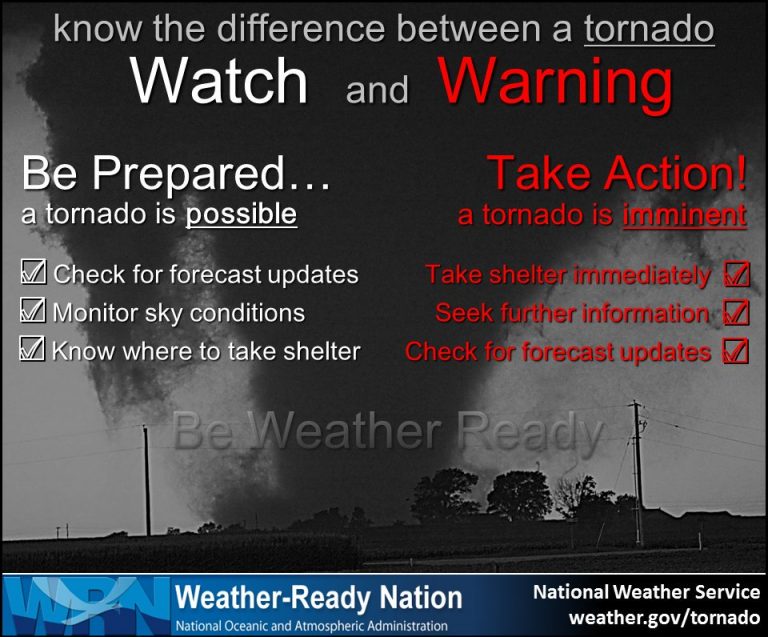 The Watch was issued to let everyone know an approaching storm line may pack 60+ MPH winds and/or spin up a tornado or two.
Probabilities for those inside the Watch area (the counties shaded in red, above, including us):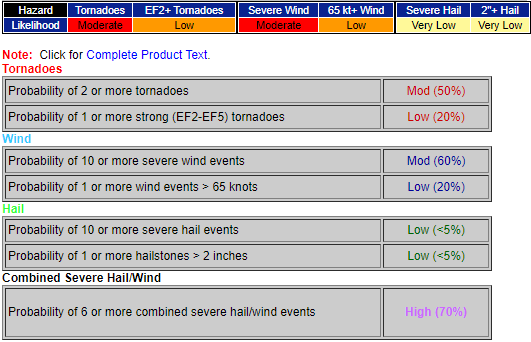 The line with this severe storm potential is expected here between 9 AM and noon.
The line's mid-day arrival will allow our atmosphere to become a little more unstable. Storms feed off instability.
Before the line hits, south winds will continue to gust 40 MPH, maybe 50 MPH.
As the line hits, winds will increase, but with the heavy rain, that may be enough to knock over trees. Notice that the winds in the storm line will be blowing from the west. Winds before the storm line have been blowing from the south. That may loosen them up and help them fall.
We will be on YouTube Live to answer questions, then again if we get a warning. We will also be tweeting this like crazy @NashSevereWx. Let your community know if you see trees down or God forbid, a tornado or funnel cloud, by tweeting using #tSpotter.
Got storm anxiety? Click here.
Not sure how to safely take shelter? Click here.