Calm And Sunny Through Thursday
The next few days in Middle Tennessee are going to be pretty nice. No rain in the forecast over the next couple days. We'll continue to warm from our high today of 51°, and into the mid 50s and low 60s by Thursday.

We're still around 10° above average for this time of year. We're normally sitting around 46° for the high in early January.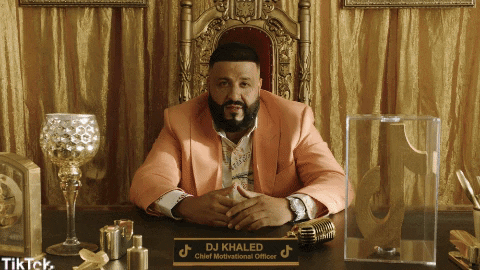 Heavy Rain Possible Thursday Night Through Saturday
Heavy rain and a few storms will move into the region Thursday night. Rain will continue through the rest of the work week into Saturday. The NWS-Nashville is expecting around 2-3″ for us here in Middle Tennessee, with a little bit more off to the Northwest by the time the weekend rolls around.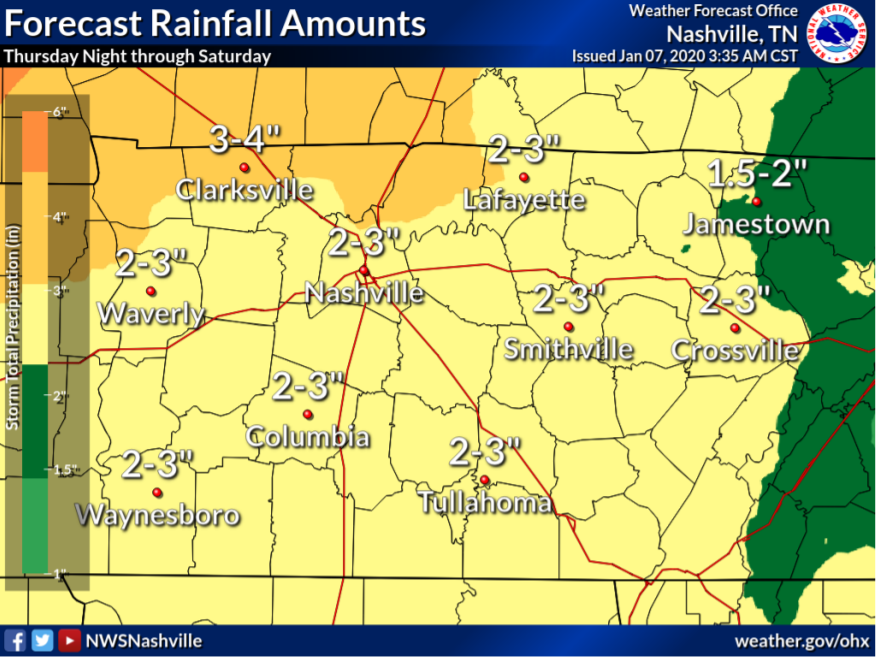 The models vary a bit, but all agree we're going to see a good amount of rain. Here's the precipitation totals from the GFS, showing around 2.5″ of rain through Saturday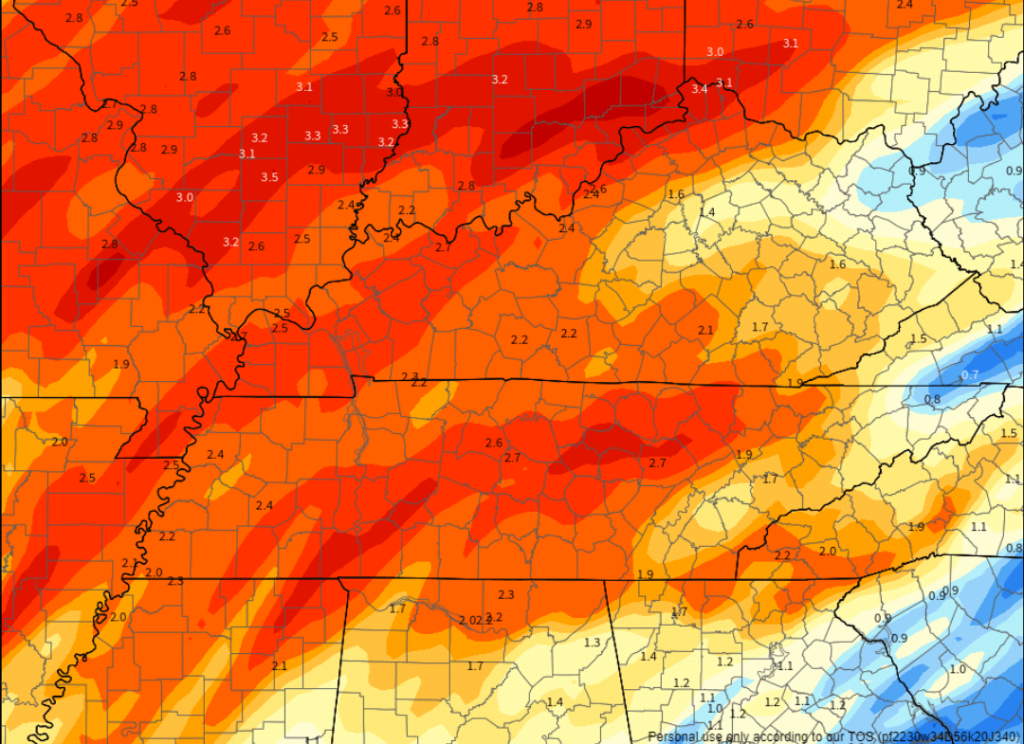 The Euro isn't buying into as much rain, predicting around 1.5-2″ of rain for most areas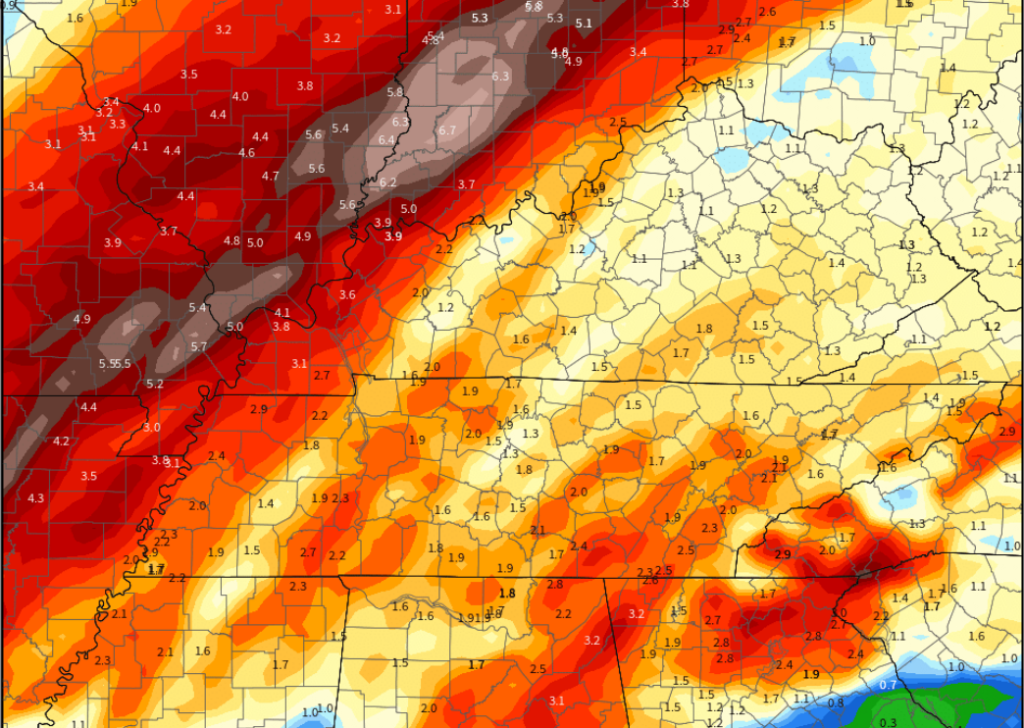 Some of these storms could turn severe on Saturday. The Storm Prediction Center currently has us under the 15% area for seeing a severe thunderstorm within 25 miles of a given point.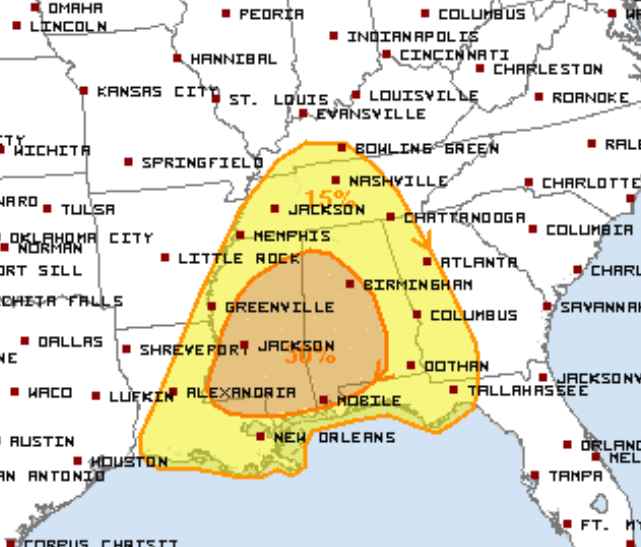 Here's what the NWS-Nashville has to say about the potential severe threat this weekend:
"Shear goes high-end through this period but still not a huge amount of instability showing up despite ML/UL trough going negative for a bit. Soundings indicating more of a heavy rain event with PWs 1.5, enhanced vertical velocity, and fairly long time in a very deep moisture regime. With helicity going 500+ for a period however, it wont take much of a jump in instability for isolated strong/severe storms…mainly Sat."

NWS-Nashville Forecast Discussion 1/7/20
[Editor's note: Here's what it boils down to. If you're planning activities Saturday… 1) Have a reliable way to get warnings/weather information for severe thunderstorms, tornadoes and flooding. Tornado sirens don't count, you may not hear them, and they're not designed to be your primary method of learning about a tornado warning. 2) Have a way to get to shelter from each mode of severe weather at any time. For tornadoes/strong winds, the lowest floor of a sturdy building away from windows. For flooding, higher ground.]
As always check back for more updates and the forecast changes!