Today
Plenty of sun today with a high temp around 51°. Not cold, but not hot.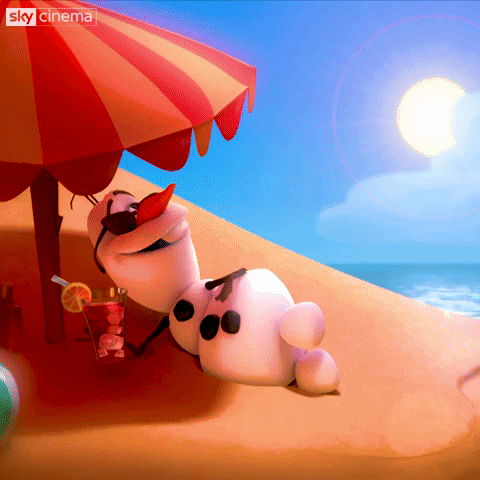 Good idea Olaf.
Quick Shot of Rain Tonight
A low pressure system is getting its act together today down to our SW. This will move overhead and off to the NE overnight tonight, bringing a quarter inch or so of rain with it. Shear will be decent, but instability will be lacking, so we're not expecting any snarky storms.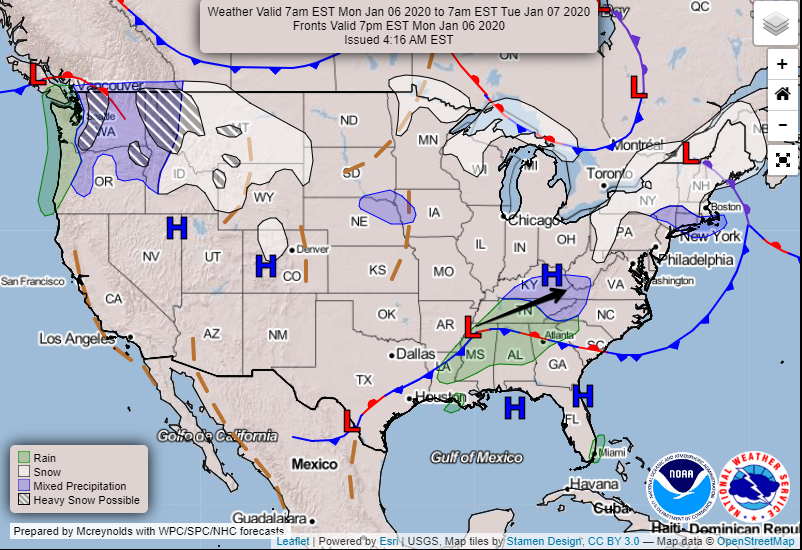 Timing: HRRR Model (below) thinks the rain will move through sometime around midnight and be out of town before sunrise. Loop is from 7:00 pm – 3:00 am.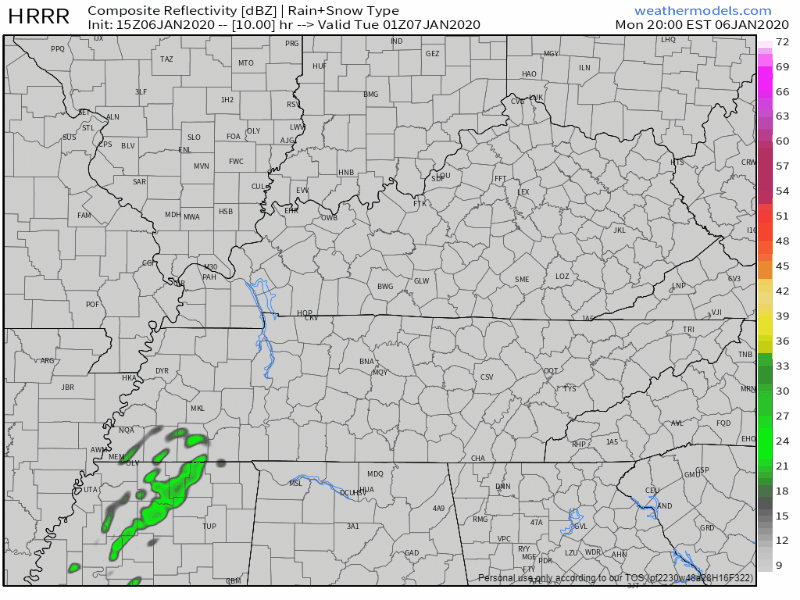 All Rain? Yes. Low temperatures should bottom out near 36°, but still be up near 40° at the surface when the rain moves through. The HRRR model thinks this precip will fall through 7000 feet of above freezing air before it reaches the ground. Thus, rain.
Tuesday Through Thursday
Sun returns on Tuesday with a high near 50°. On Wednesday, sun remains and we warm up a tad to 54°. Thursday, we warm up even more to around 60°. And then…
Potential Heavy Rain Event Thursday Night Through the Weekend
But first, a reminder… With today being Monday, we're still a few days out from having a good idea of where the heaviest rain will fall. Take the following as generalities. Then, check back for updates as risks and impacts are refined.
Heavy Rain looks to set up in the area, especially as we get to Friday and Saturday. While models are arguing over in the corner about details, NWS sums up what the models agree on with this statement:
All-in-all we are likely looking at 2-3 inches rain area-wide, with spots maybe up to 4.

Morning AFD from the NWS/Nashville
If that happens, we could once again see issues with area creeks and rivers.
The Climate Prediction Center Outlook for 1/11-1/17 includes this risk of flooding with the green shading indicating "flooding possible."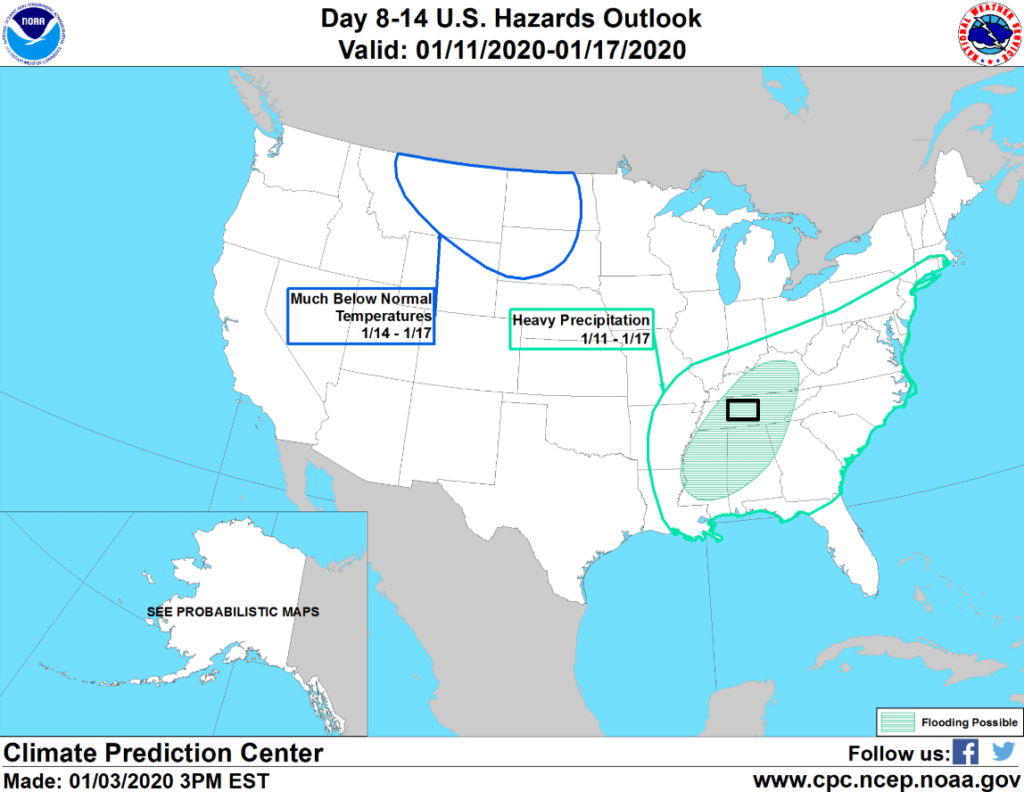 Summary: Be aware of the possibility of heavy rain this weekend. It's likely that the heaviest rain will fall in a swath with slightly lesser amounts elsewhere. Where the axis of heavier rain sets up will be pretty important and will probably wobble as the forecast is refined each day. Stay tuned.
Severe Weather?
The Storm Prediction Center has included us in a 15% probability of seeing severe weather within 25 miles of you on Saturday. Models disagree on the amount of storm food available, so the SPC says this:
15% severe probabilities will be maintained at this time as questions remain with respect to how pristine the warm sector will remain over MS/AL and vicinity, as well as timing/location of key surface features. That being said, the overall pattern will support severe thunderstorms into Saturday evening across much of the Deep South vicinity.

SPC discussion, Day 6 outlook
Notice the words "questions remain." Translation: stay tuned. We don't know yet if all of the variables necessary for severe weather will be in place or not.
We'll be all over this as the weekend approaches. For now, we have some sunny days to enjoy. Check back. We'll be here.