All Rain Today, Flooding Possible
Periods of heavy rain will continue throughout much of the day. Urban and river flooding is still very much a risk. Middle Tennessee is under a Flood Watch through this afternoon, as the rain begins to become less widespread.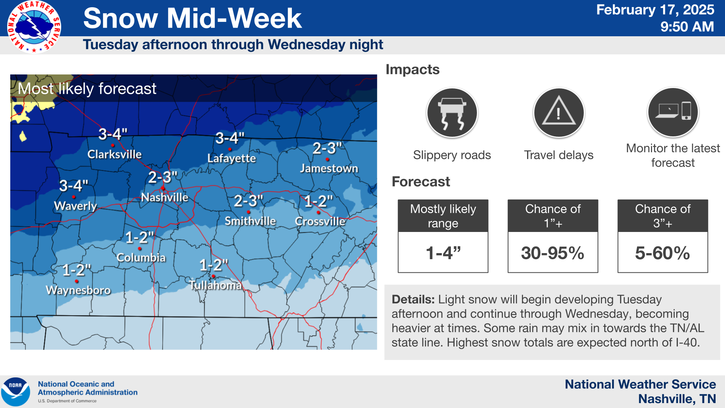 By the end of the day, most areas are expected to see around 0.5, with some local spots getting a little more. Instability and shear remain a low factor with this system, so no severe weather for today, just lots of rain. Despite all the rain, we'll be up to 60° for the high.
The HRRR has widespread showers moving across Middle Tennessee into late this afternoon, becoming more scattered after the sun sets.
Wintry Mix/Snow Possible Saturday
As the main cold front moves through on Friday night, cold air will be rushing in from behind it. Considering the highs for today, it'll take a while for the temperatures to get low enough to support all snow. Here's what the NWS-Nashville has to say.
"Mix likely by late morning/midday most of the area…with all snow Sat afternoon…especially north/east. Snow amounts look quite small with maybe a tenth northern Plateau, trace amounts elsewhere at best."

NWS-Nashville Forecast Discussion 1/3/20
Don't expect much, if anything really accumulation wise from the possible snow. A snow day isn't in our near future. Let's take a look at a couple models.
EDITORS NOTE: Here's a shirt for you snow fans…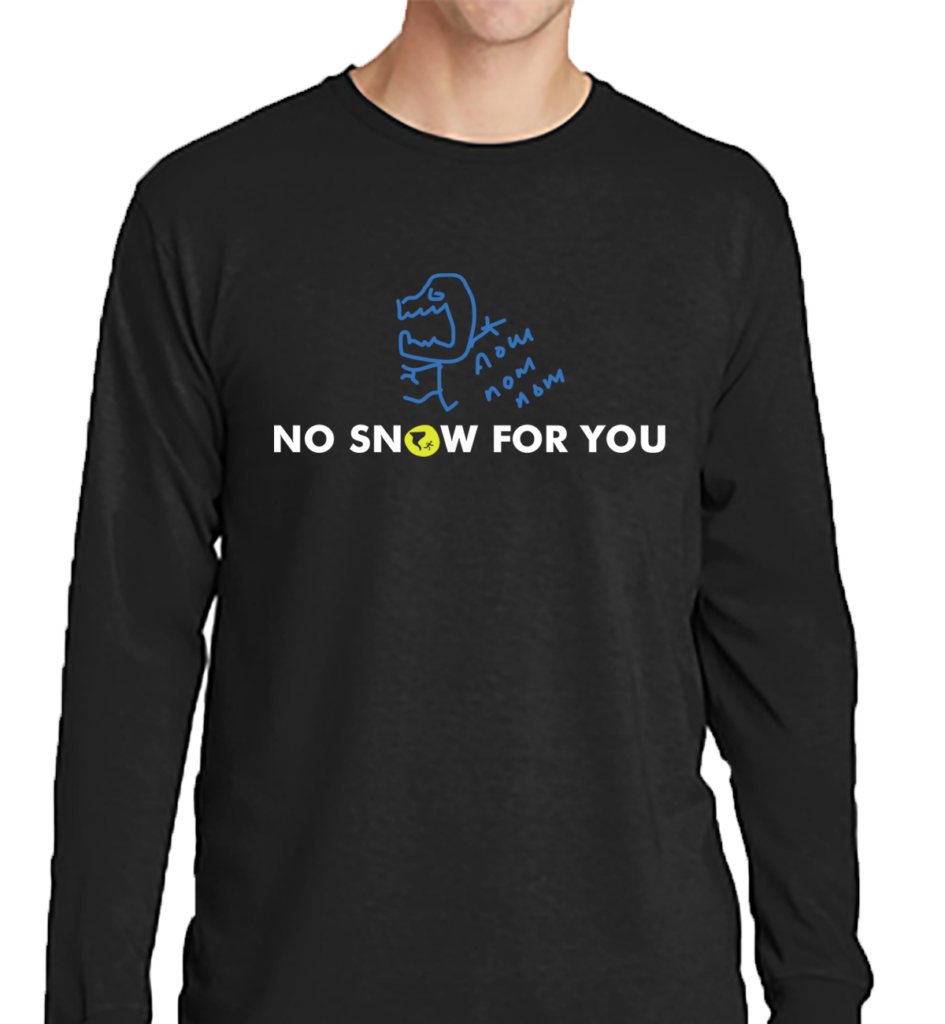 The NAM3 model isn't very impressed nor convinced on snow and agreeing with the forecast, showing some flurries at best during the afternoon.
The GFS doesn't think we're going to really see any snow at all, which is still possible:
Regardless it's going to cool down a bunch after the cold front moves through Saturday morning, peaking at 44 ° for the high during the morning hours.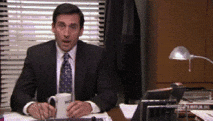 Dry And Sunny Into Next Work Week
All the precipitation moves out by Saturday night, allowing for the sun to return to the forecast for Sunday and Monday. Temperatures are going to hang around in the low 50s through Monday, but we'll stay dry none the less.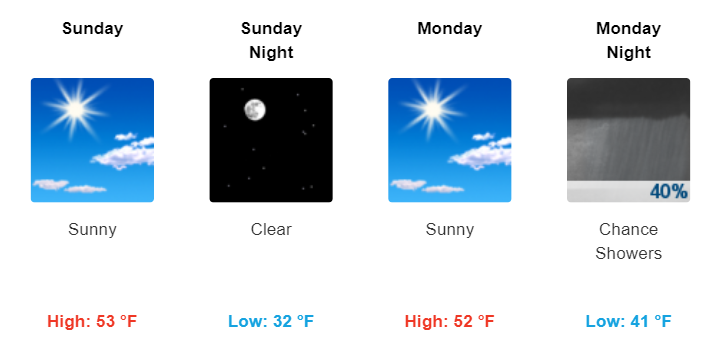 Our next best chance of rain comes Monday night as a front sets up over Middle Tennessee into Tuesday.
Check back for more updates!