Rain, Flooding Possible Thursday thru Friday
Rain is already moving into the area this Thursday morning. It will last through Friday.
The HRRR model shows rain all of Thursday, before dispersing on Friday: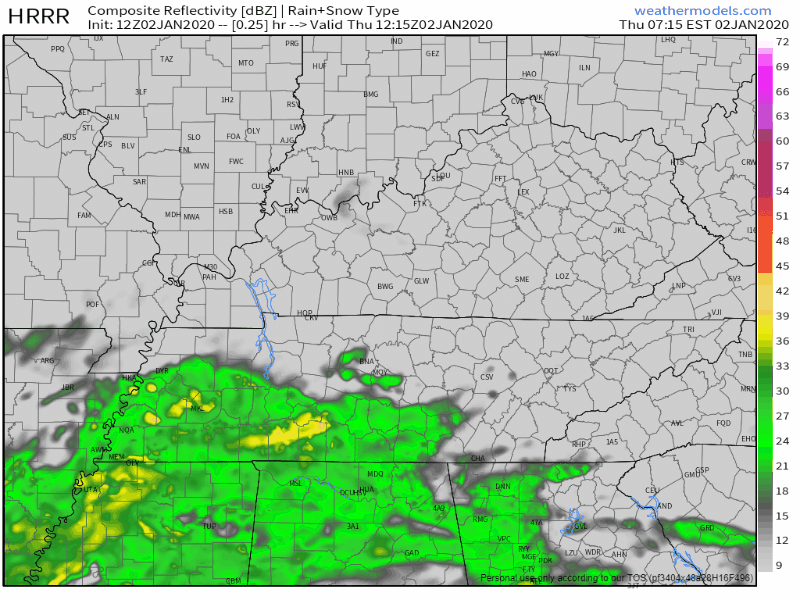 The NAM3 model agrees: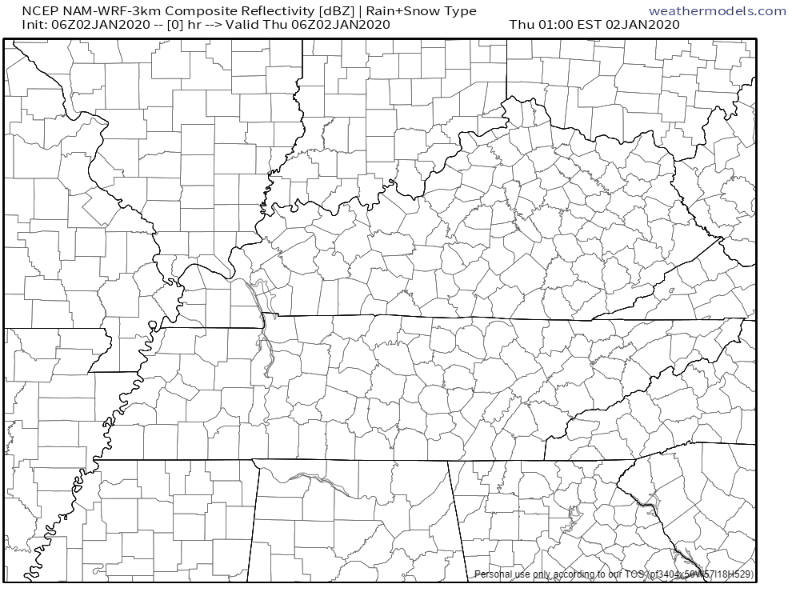 Heavier rain should move out by Friday afternoon (as of right now), and the rest should leave by Friday night, though we could see some lighter lingering showers into Saturday.
WHAT TO EXPECT/IMPACTS
The heaviest rain is expected to set up closer to the TN/AL border, which is good for us in and around Nashville.
But 2" to 3" may cause flooding. Rivers are up and the ground is saturated. Flooding is possible. We are currently in a Flood Watch,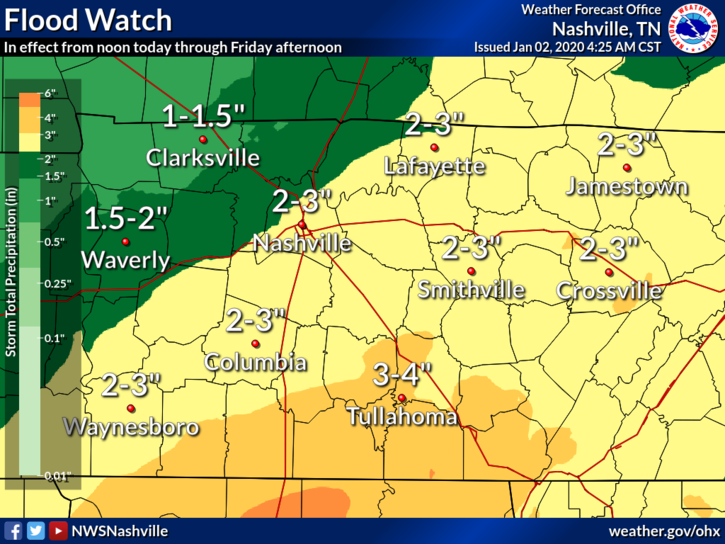 ANY SEVERE WEATHER?
Not here.
We are in a Marginal Risk, or have a 5% chance of seeing severe weather within 25 miles of you.
The severe stuff should stay well to our south. Our primary concern is flooding.
WHAT ABOUT WINTRY STUFF SATURDAY?
Counties to our east have the highest chance of seeing some flurries. Ground will be warm, so no impacts currently expected here:
Nevertheless, forecast soundings show potential for convective snow showers on Saturday afternoon as surface temperatures fall into the 30s, with steep low level lapse rates underneath very cold temperatures aloft. Therefore will continue to mention a mix of rain or snow showers in grids and zones. Best chance for any snow still looks to be in the Upper Cumberland and northern Plateau, which will be in favorable northwesterly upslope flow.

NWS-Nashville AM Discussion, 1/2/20
Beginning of Next Week
Skies should clear up Sunday into next week, but models are disagreeing on whether or not we could see some rain Tuesday.
So far, we wait and watch the data.
An overview of the next few days (notice the temp drop Saturday after the cold front passes):