Cool but Clear New Years Eve
Most of the clouds have finally cleared out.
Current temperature at 2:35 PM: 48°.
Overall, a cool but nice day to close out 2019.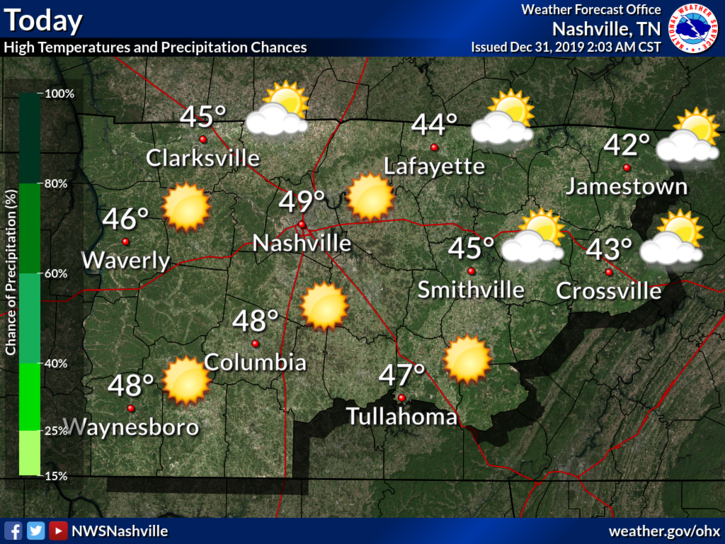 Going out tonight to celebrate?
Temperatures will drop to a low of 32° just before sunrise Wednesday, so be sure to bring an extra layer of warmth.
New Years: Sunny Start to 2020
Sunny skies to kick off the first day of 2020, with a high temperature of 52°.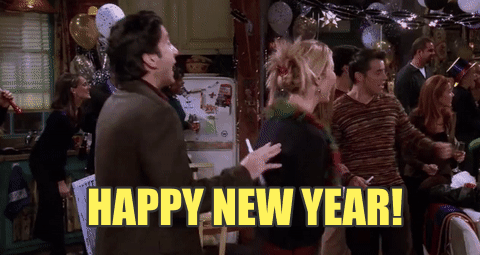 … and then there is rain
The dry weather will come to an end as our first big system of 2020 moves in to end the week.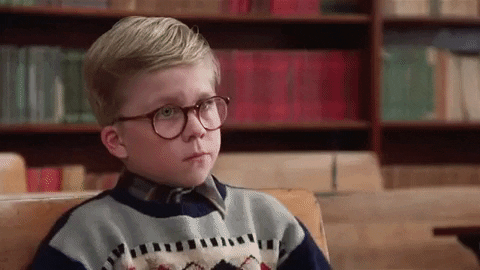 (Did I just use A Christmas Story GIF even though it's New Years? Maybe.)
TIMING
Our first big storm system of the new year will begin to impact our area after midnight Wednesday night as strong WAA [means warm air advection….basically warm gulf air] brings rain into Tennessee from the southwest, with rain expected to blanket the entire cwa [Middle TN] by Thursday morning.

NWS-Nashville AM Discussion, 12/31/19
The GFS model shows the rain beginning just before midnight on Wednesday, with rain all day Thursday, dispersing Friday, and ending Saturday: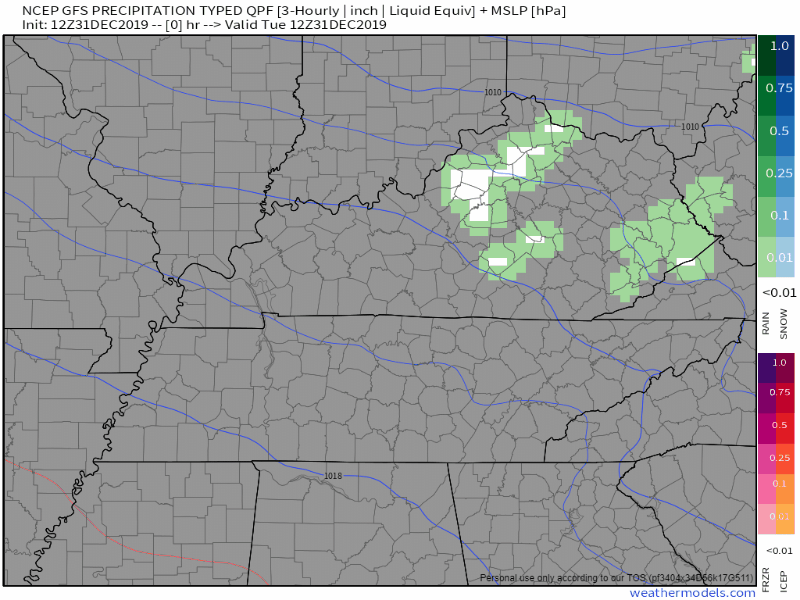 The EURO model shows rain beginning early Thursday morning, lasting through Saturday afternoon: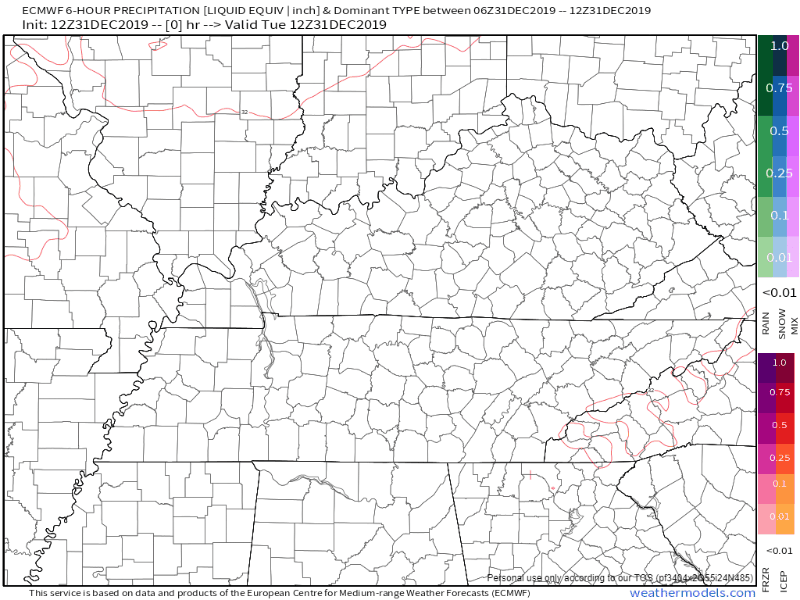 NOTE: Don't get your hopes up about the blue stuff (wintry precip). A mix could be possible, but this is still many days away and temperatures will be too warm to have any impacts at the surface.
If your weather app is showing snow, scroll to the bottom of our previous post featuring crap-app forecasts; we call them that for a reason.
IMPACTS
Our biggest concern is heavy rainfall and flooding.
Latest model guidance differs on where exactly the heaviest rain axis will set up, but regardless a solid 1 to 2 inches of rain appears likely for most areas – with a few locations possibly seeing up to 3 inches – before the bulk of the heaviest rain shifts east of us by Friday morning.

NWS-Nashville AM Discussion, 12/31/19
An overview of the end of the week: