Cooler And Dry Through New Years Day
Now that all the excessive rainfall has moved on out of Middle Tennessee, cooler temperatures are going to stick around with us over the next couple of days. Due to all of that rain, some rivers and creeks are still pretty high, so rivers such as the Cumberland and Harpeth currently have flood advisories attached to them for elevated levels, although neither river is forecast to reach flood stage. Careful on the greenway near Percy Priest Dam, however. Portions of it will be impacted.
We'll only be up to around 49° for the high. Brr…compared to what we've been enjoying.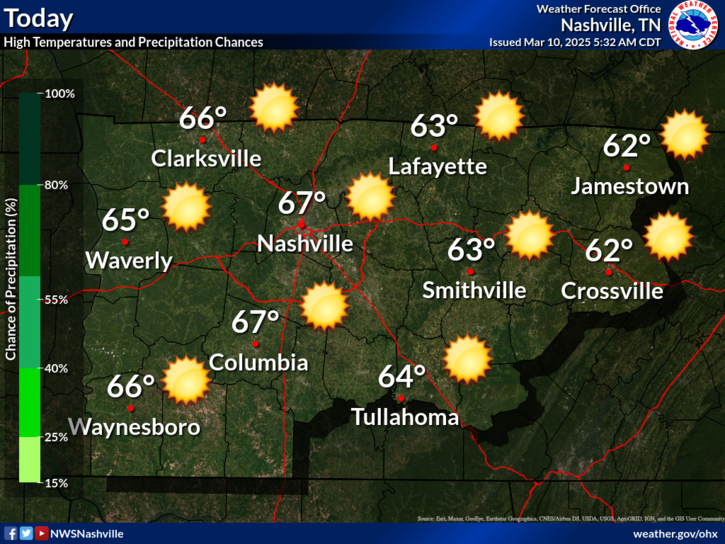 It's going to be a bit breezy. Winds 15-20 mph and gusting up to 25 mph at times. If you're headed down to Nissan Stadium this afternoon for the Music City Bowl, you'll stay dry, but you'll probably need a coat to bear the winds at some points. Oh…and Hail State.
New Years Eve And New Years Day
We'll finish off the year with lots of sun, cooler once again, high around 47°. The first day of 2020 will be similar, a bit warmer, sunny and a high close to 51°.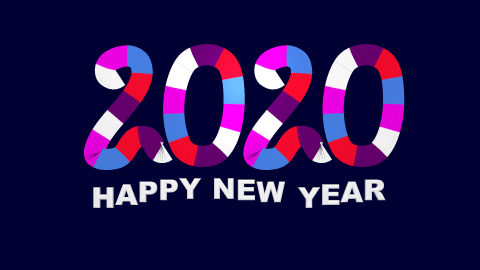 More Rain Thursday And Friday
Temperatures and our rain chances will continue to rise as we move into the end of the work week. Thursday will see most of the rain, shown here by the latest GFS model run:
The Euro following along as well:
Flooding is a potential concern with this system, as 1-2″ of rain are possible through Friday. Temperatures will rise into the mid 50s and low 60s for highs. We'll know more about timing and rain totals as we progress through the week.
Quick Note About Crap-App Forecasts
You might have noticed the long range forecast on the weather app on your phone already showing some snow early next week on Monday and Tuesday.
These apps love to forecast way out and predict some snowflakes over a week ahead of time. The app is simply getting ahead of itself whenever it does this, as much of the data for that far out still hasn't even developed yet. In this example here, the app is calling for highs in the mid 40s, but is also somehow suggesting a winter wonderland. Don't trust the crap apps, especially when an event is 7+ days out.
Check back for more updates and follow us on twitter @NashSevereWx!