Thursday
Nice overall with some clouds hanging out: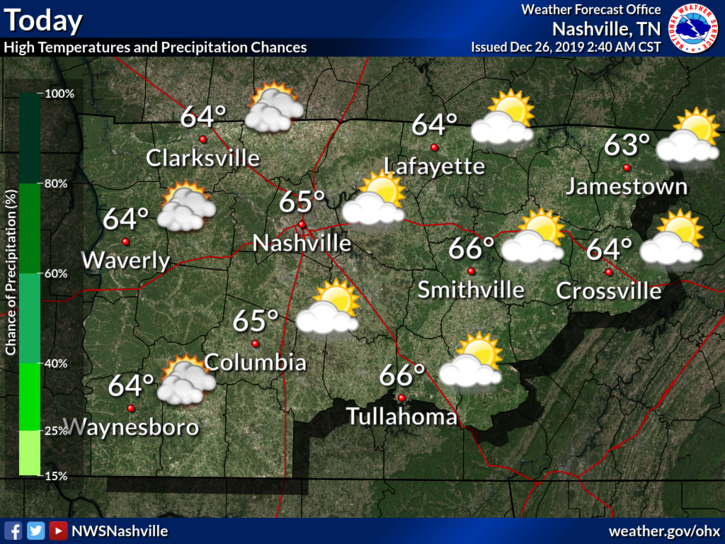 Copy and Paste Friday with some Possible Sprinkles
Friday generally looks the same as Thursday with a high of 64°.
Some sprinkles are possible. Most won't feel any and if you do, they will be very light and brief.
Here's what the NAM3 shows Friday morning through the evening: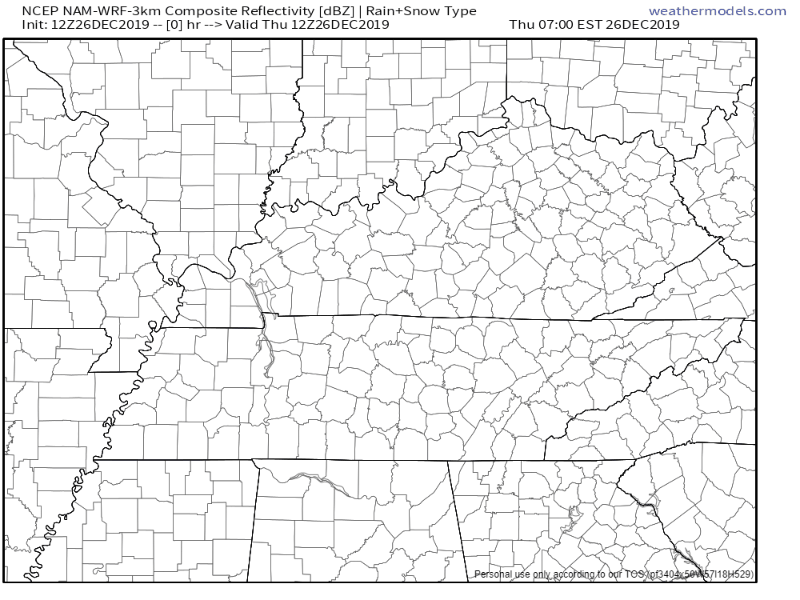 Rain-Maker Moves in this Weekend
The nice, dry weather will come to an end as a cold front will bring rain and some possible storms this weekend.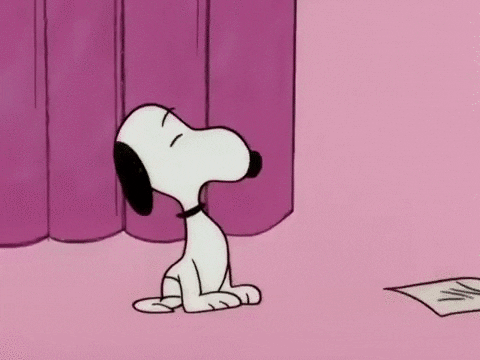 Timing
Models have slowed the system by a few hours since last night, bringing the heaviest rains and best storm chances to our area from early Sunday morning through late afternoon.

NWS-Nashville Afternoon Discussion, 12/26/19
The GFS model shows light rain overnight Saturday into Sunday morning, with heavier rain pushing through Sunday afternoon and evening: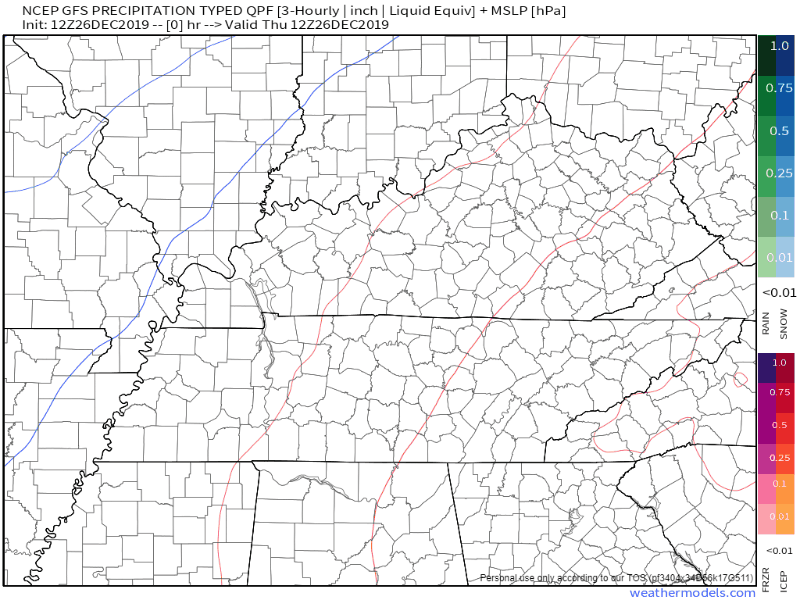 The EURO model agrees: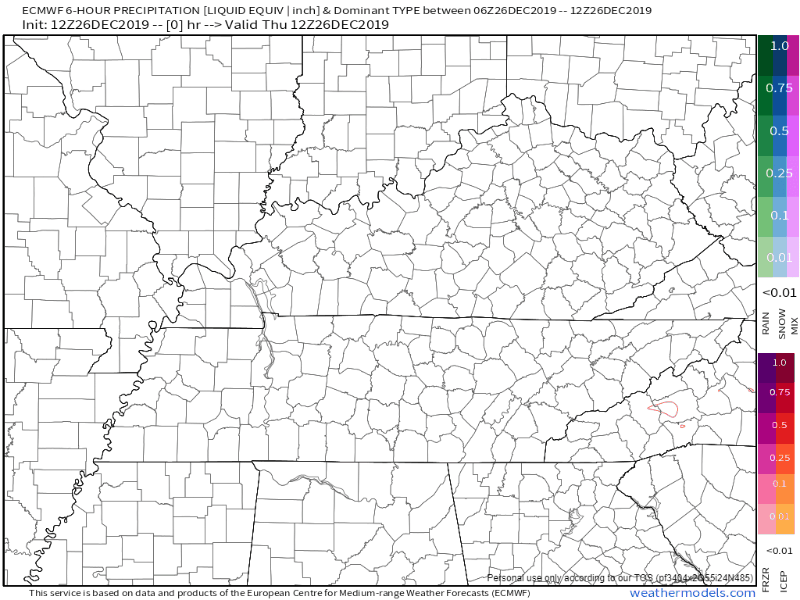 As of now, the rain should be cleared out by the typical Monday morning commute to work.
What we can Expect:
Storms are possible Saturday night through Sunday afternoon, but we aren't concerned with anything severe as instability remains low.
Total rainfall probably in the 1-2 inch range. Currently no flooding concerns as this system shouldn't linger over the area.
High temperatures will stay in the mid-60s until Monday when the colder air sweeps in, dropping us closer to average around 50°.