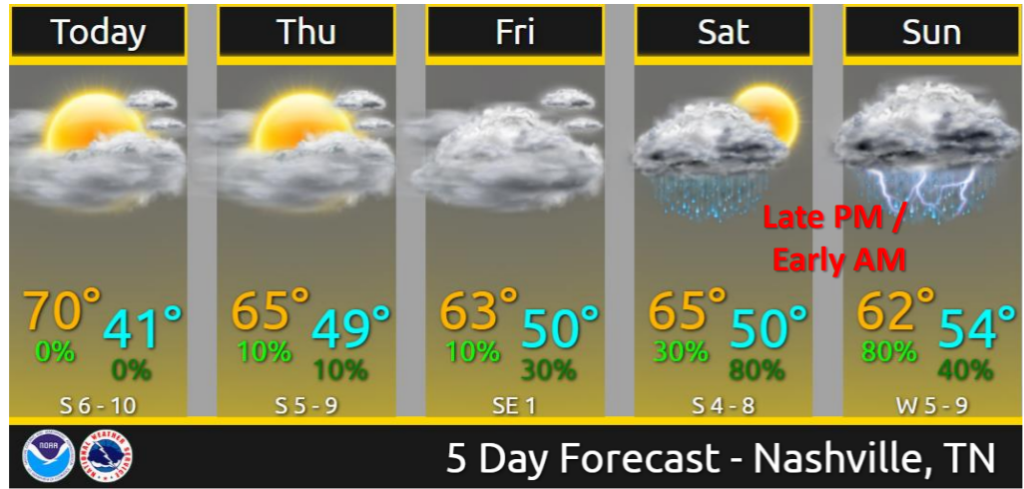 No Christmas or Day After Christmas rain.
Rain possible Friday but I'm unimpressed. NAM3 model shows a few weak inconsequential rainers: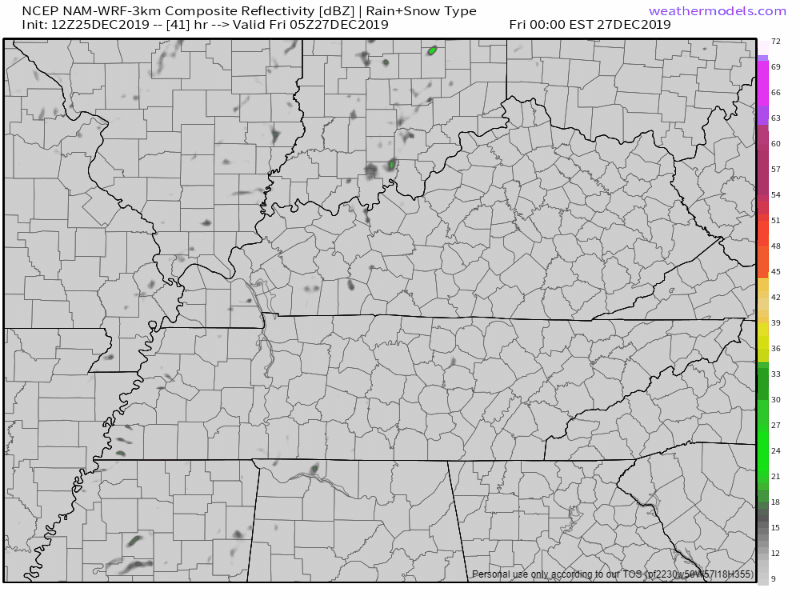 Euro shows a few light rainshowers in spots: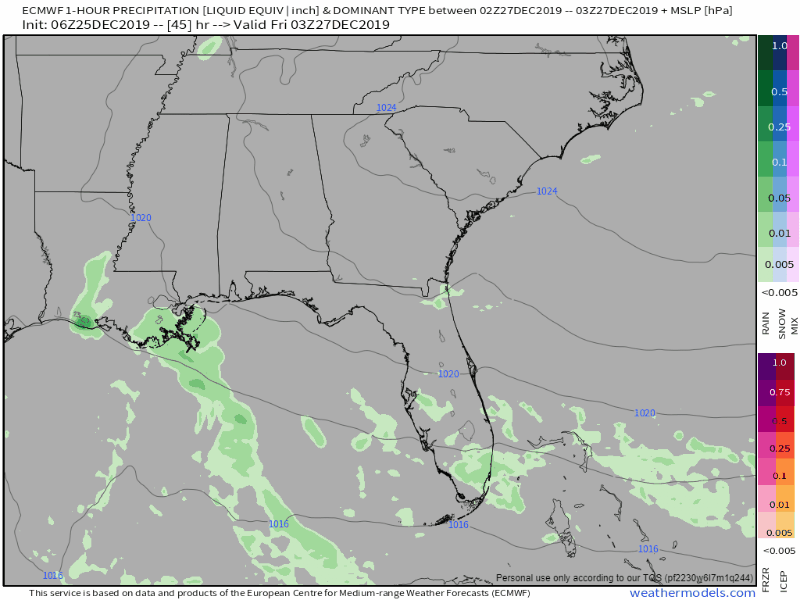 This should not deter your Friday outdoor plans.
Bigger rain & storm system arrives late Saturday and lasts through early Sunday.
High confidence we'll see moderate rainfall — not a flood event. Rainfall around 1.0″ to 1.5″.
Lowers confidence about storm severity. Severe storms are not currently expected but this needs to be watched.
Models are in agreement that this weekend's system should bring a good shot of rain to the entire midstate as a cold front pushes through the area. The main timing for rainfall and a few storms looks like late Saturday night through Sunday morning. As is typical this time of the year, there isn't much instability with this system, and with its nighttime and early morning arrival, it's not going to get much help from surface heating. There is some shear available, so went ahead and kept the mention of slight chance of thunder in the forecast. We'll have to keep an eye on how the upper system evolves over the next couple of days. The latest run of the Euro shows the mid level trough taking on a negative tilt before the front swings through the Tennessee Valley, which could enhance our storm chances and strength.

NWS-Nashville AM Discussion Christmas Morning
Negative tilt = bad storms ruh roh, positive tilt = meh.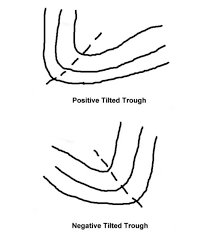 Examples of negative and positive tilt on a weather map: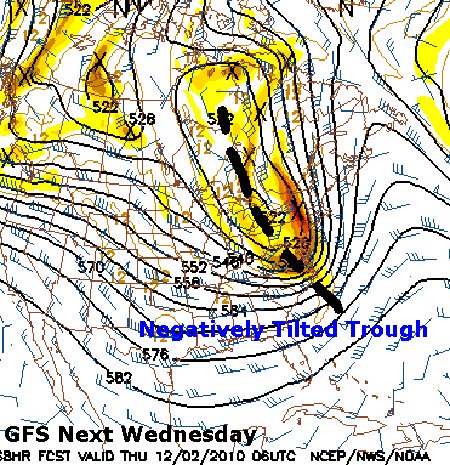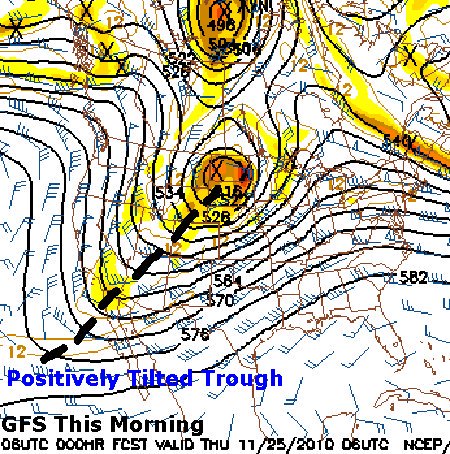 The Euro looks like this Saturday night into Sunday morning: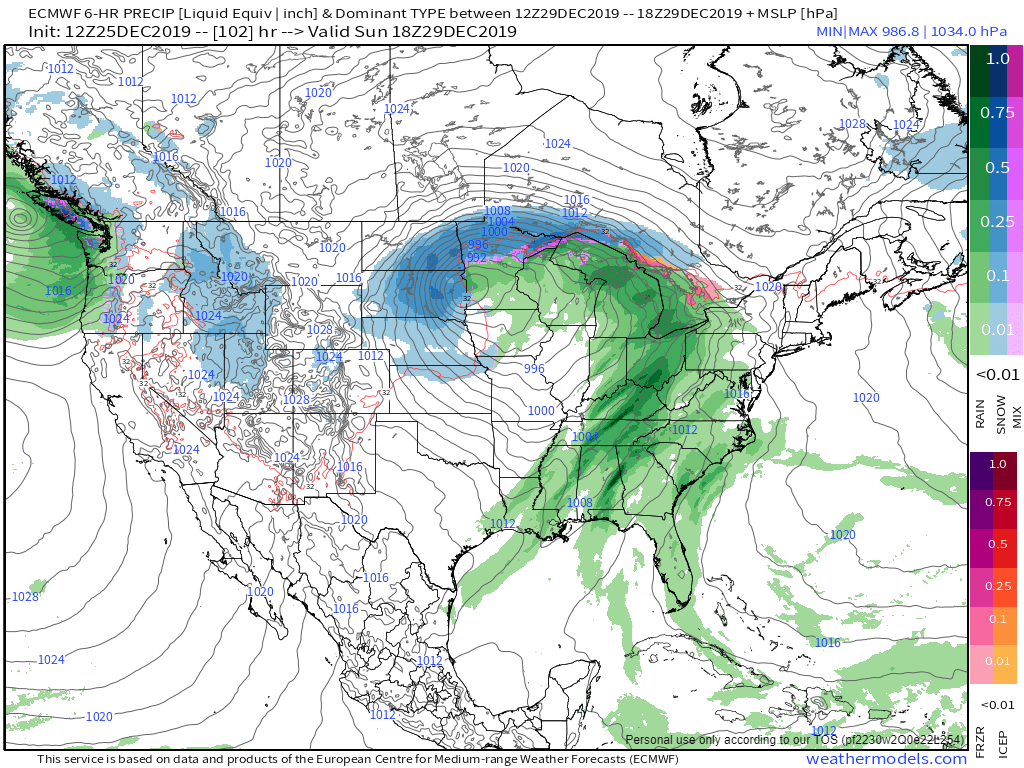 That's a negative tilt therefore: