Beautiful Rest of the Week
Tuesday, aka Christmas Eve
Sunny with a high of 70°. In other words…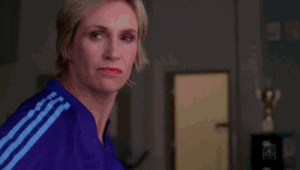 Christmas Day
Is it really already Christmas? It won't feel like it though as high temps reach 72°.
… while we won`t have a White Christmas, it`s going to be a warm one. Someone want to call Santa and let him know to wear shorts?

NWS-Nashville Afternoon Discussion, 12/24/19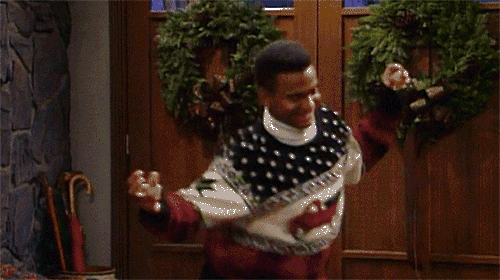 Thursday
Partly sunny with a high of 70°. I'm loving this.
Clouds Move in Friday
Clouds will take residence in the sky Friday before our next system moves in, but temperatures will stay warm with a high of 68°.
An overview:
Next Rain-Maker this Weekend
Of course the great weather has to come to an end as another cold front passes through, bringing us rain and some rumbles of thunder.
Timing
The GFS model currently says this will be a Saturday night through Sunday morning event, with the heaviest rain moving through Sunday morning and clearing out: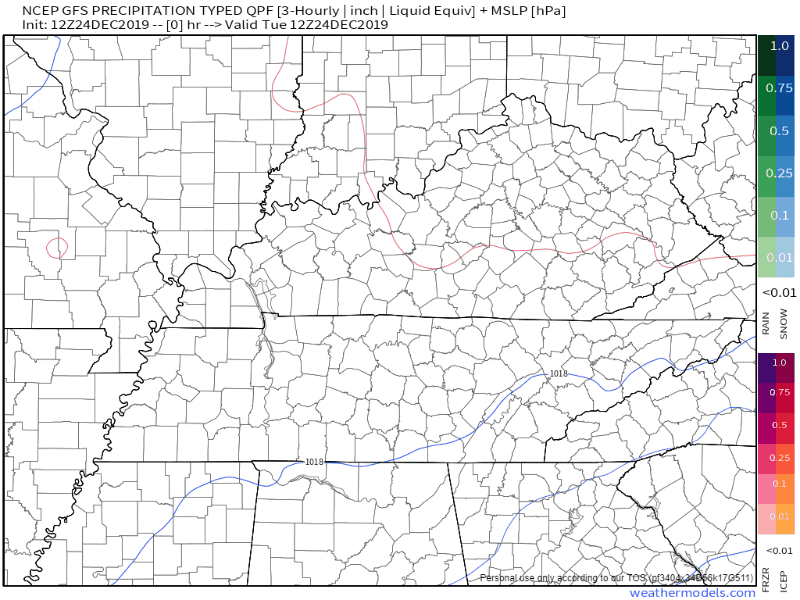 The EURO model agrees, but wants the rain last through Sunday evening: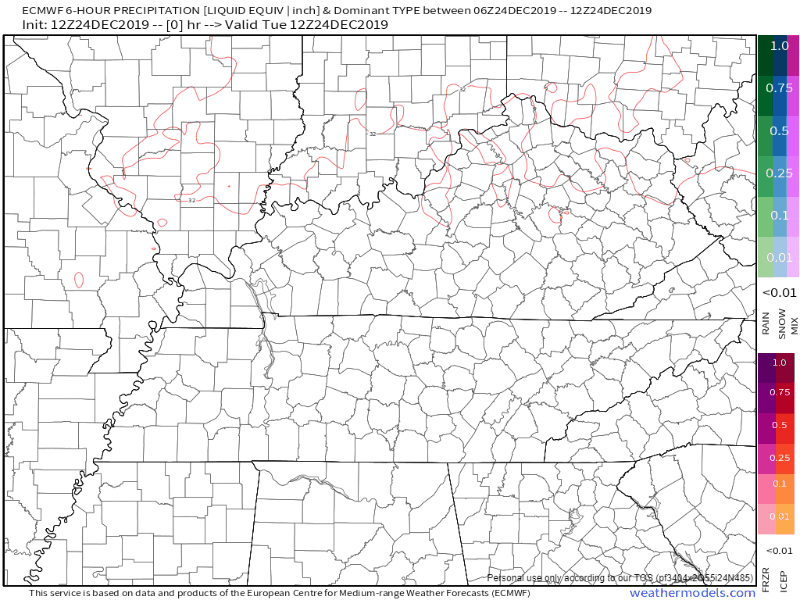 ETAs can and will change, but it currently looks like we will see a majority of the rain Saturday night/Sunday morning.
What can we Expect?
Here is what NWS-Nashville says so far about this weekend:
… but now the question is what this system will bring us. A Saturday night passage should help to minimize the instability. Both the GFS and Euro are showing plenty of shear. At this point, I would argue that forecast soundings are suggesting thunderstorms with heavy rain as PW values are in the 1.4-1.5 range in both models. Until we see higher instability numbers, we`ll stick with a good soaker with some rumbles of thunder after a dry week.

NWS-Nashville Afternoon Discussion, 12/24/19
For now, enjoy the great unseasonably warm weather this week has to offer!