Gloomy & Rainy Sunday
We're getting rain from the northern edge of a system passing south of us. High 58°.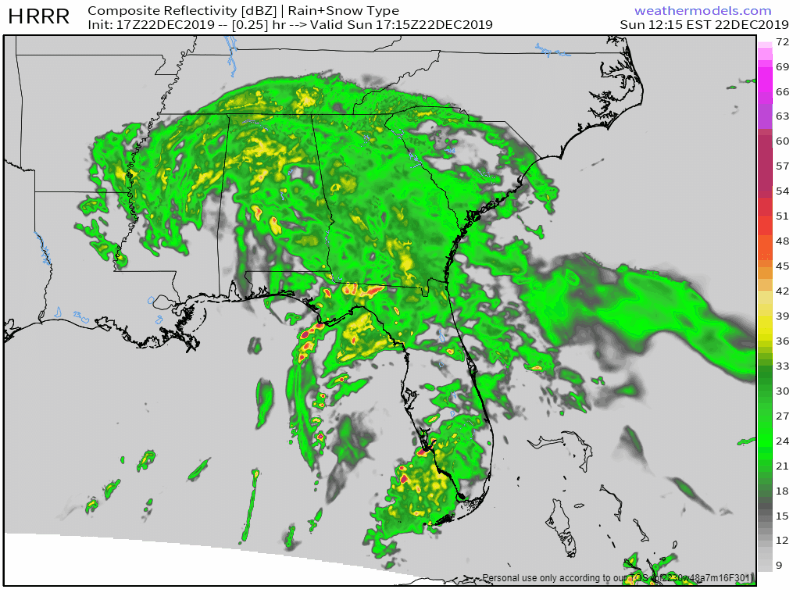 HRRR model thinks rain will continue tonight, overnight, ending before sunrise Monday.
The NAM3 model has showers fizzling out Monday morning, but for a bit longer, ending before lunch: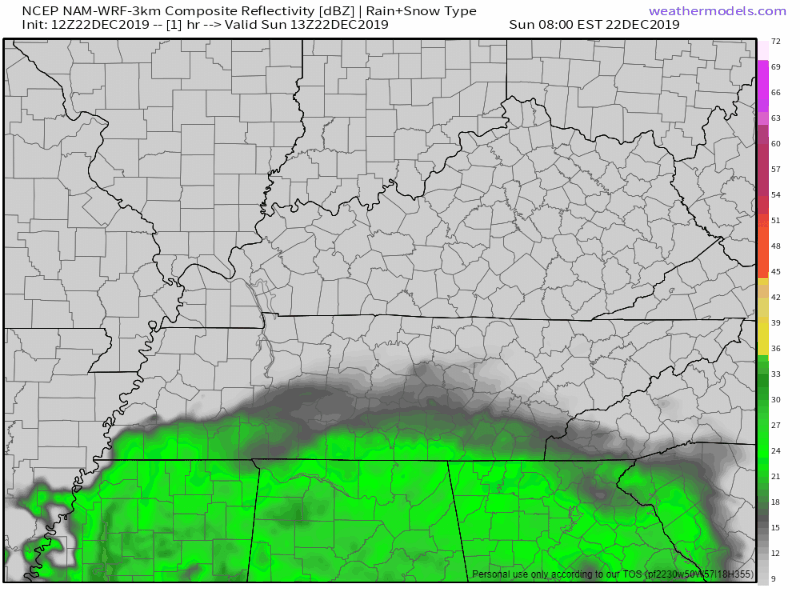 Expect more rain south, less rain north. For those South of I-40, 0.25-0.5″, those further north in Nashville, only 0.01-0.1″.
Regardless, carry that umbrella with you today and for the morning commute tomorrow.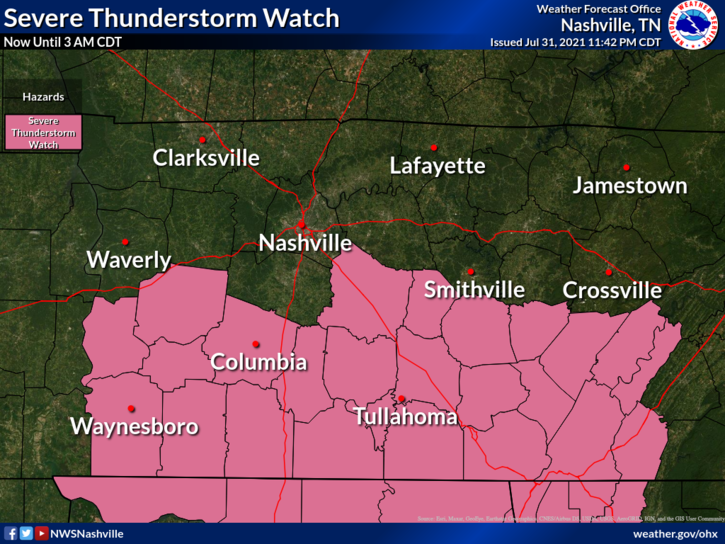 Clearing Out And Warming Up To Christmas
Monday morning rain moves out. Clouds will stick around until later in the afternoon. This will keep the high in the upper 50s.
Christmas Eve day, clouds depart. Sun warms us into the mid 60 °s. A ridge in the jet stream stays in place into Christmas Day, warming us close to 70° and keeping us dry. Normally Christmas has a high in the mid 40°s.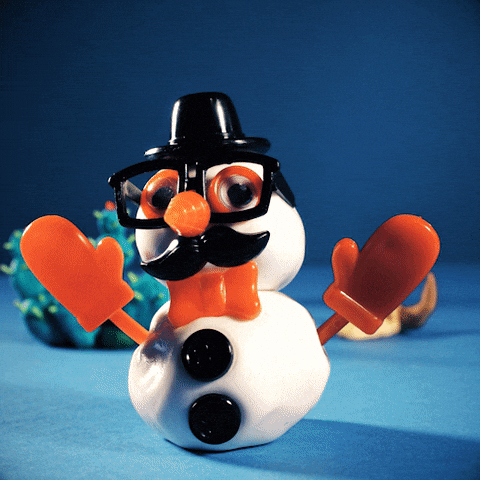 Although we'll be in the upper 60s, we'll still be well shy of the record high for Christmas Day set back in 2016 (76°). If you're dreaming of a white Christmas…keep on dreaming.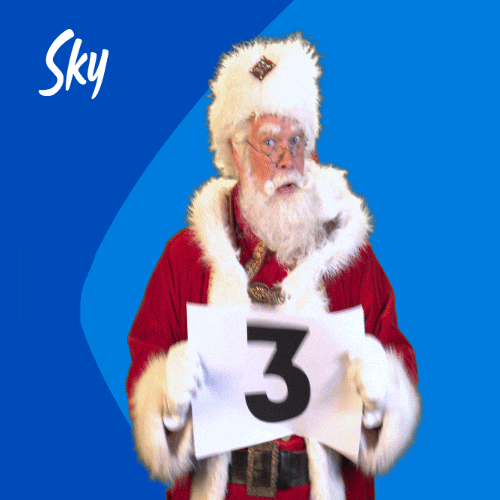 Next Weathermaker Dec 29 into 2020
Sunday the 29th. The first week of 2020 looks active precip-wise. There are no details beyond that. Probably not snow though, too soon to tell.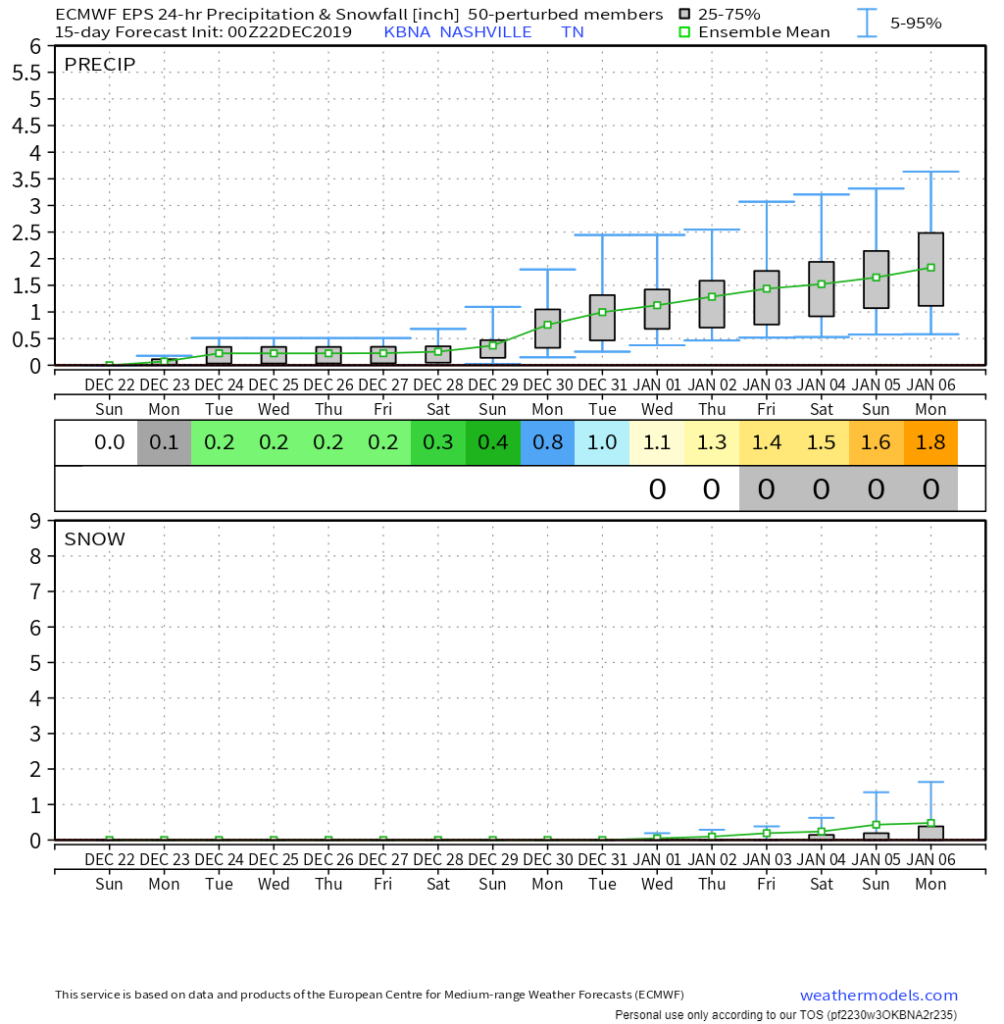 Three more days to go til' Christmas! Check back for more updates!