Cloudy and Cool for Today
We have a blanket of clouds over us today. This is out ahead of our next chance at rain.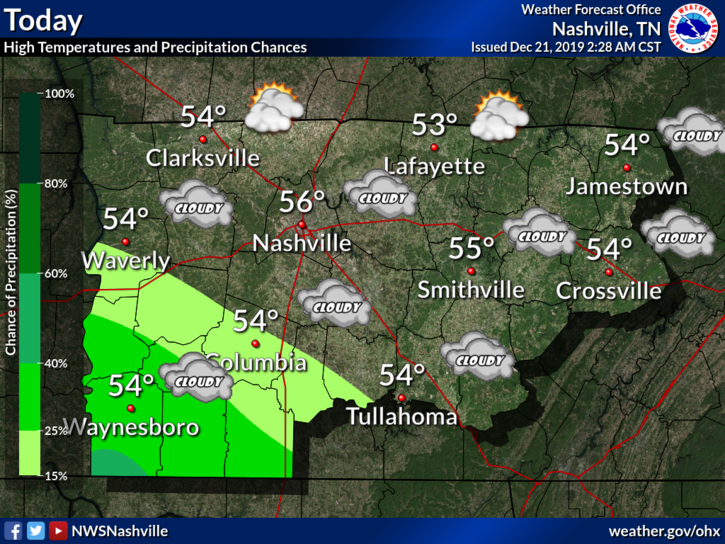 Clouds should keep our high in the mid 50°s. Rain should keep away for today.
Rain Chances Build Up
This system will mainly keep to our south. Model guidance is shaky for how this moves north. The further north this system tracks, the more rain we are likely to see.
Here is the HRRR, the bulk of the rain staying to our south.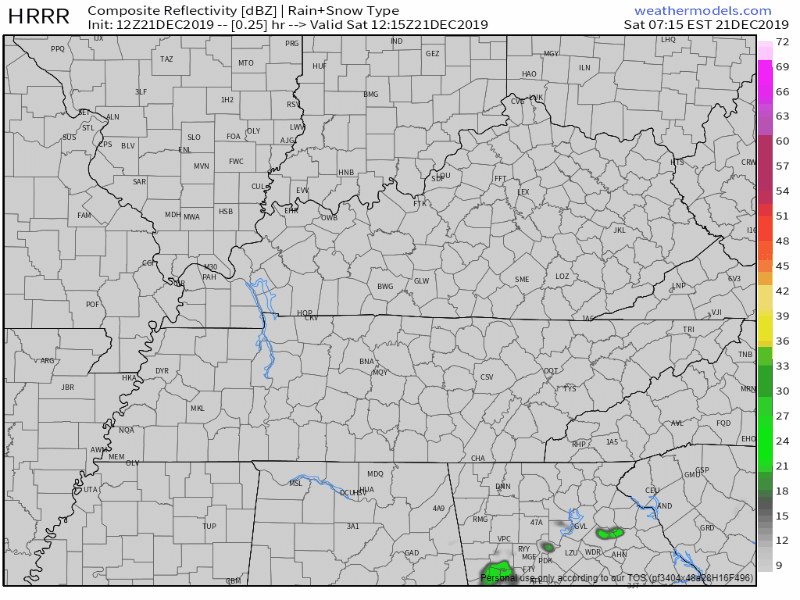 And here is the NAM3, similar picture but shifted up north a little bit, giving us higher rain chances.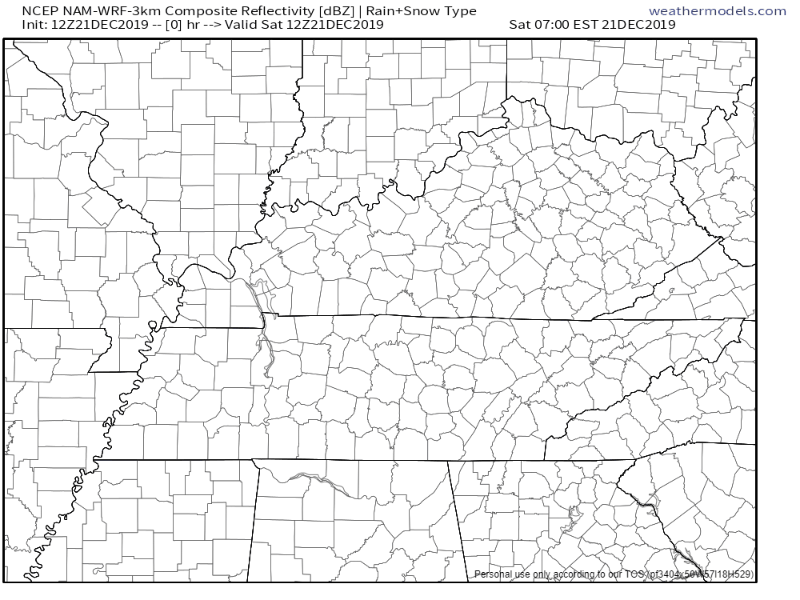 Models do agree on what is happening. Models don't agree on the placement.
A few light showers will creep into the south late this afternoon, but the bulk of the rain should be from about noon Sunday through Sunday night. On the whole, this system should be rather insignificant for the mid-state as we will remain on the north side of it. A pretty tight gradient of rainfall totals is likely, with about a tenth in our far northwest, ranging from a half inch to about an inch in our southeast. I went ahead and bumped PoPs into the categorical range for our southeast with this package as models are in pretty good agreement on the rainfall.

NWS-Nashville Forecast Discussion, 12/21/2019
NWS mentions the tight rain gradient. This along with the track will make it hard to say how much rain we will end up seeing with this. Either way, it probably won't be much rain.
Clearing Out on Monday
The rain chances go away as we begin to clear out. Temperatures should be mild as we approach Christmas Day with highs getting into the 60°s. Our normal high for Christmas Day is 47°.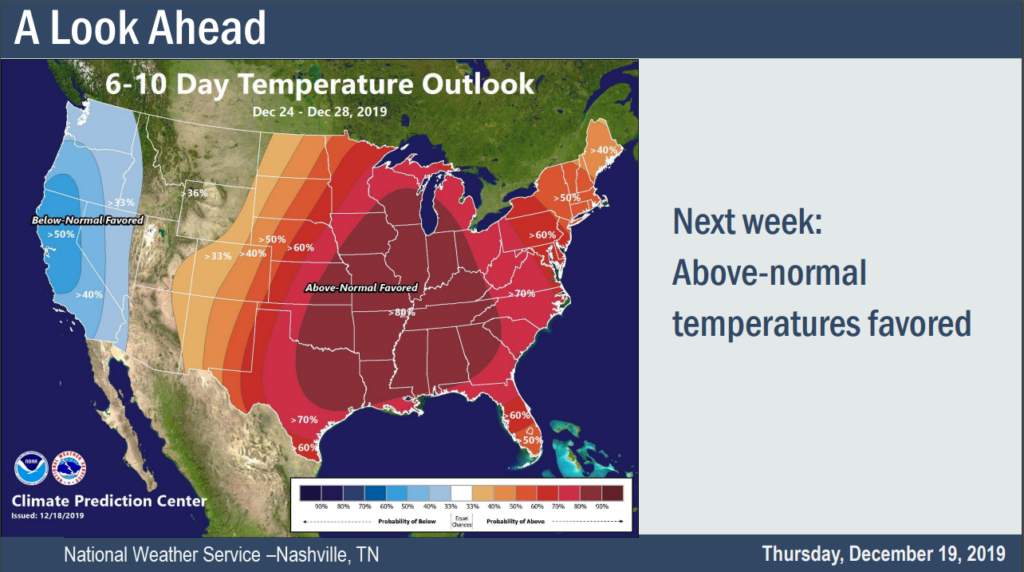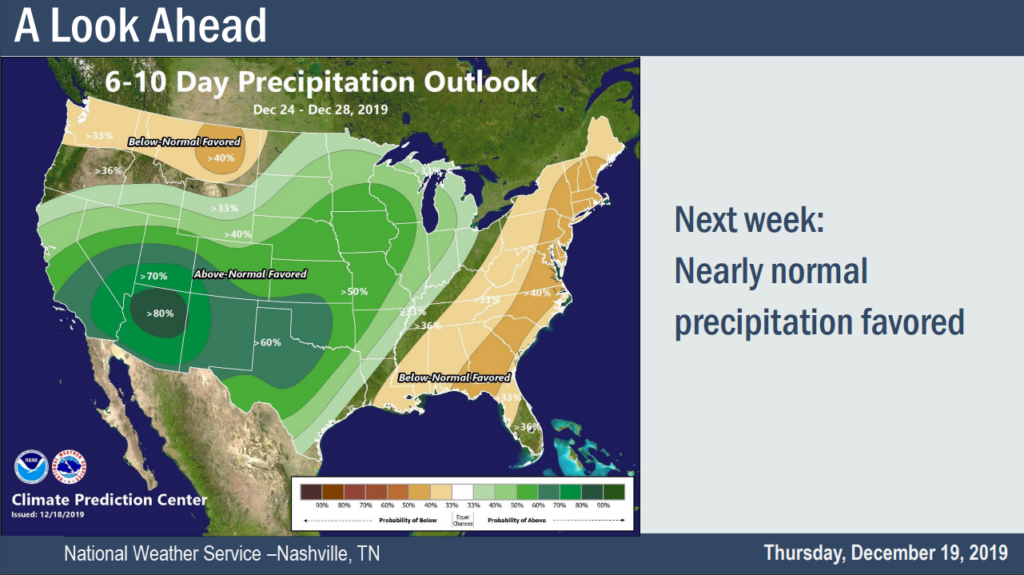 Be sure to check back for updates to the forecast as they come and follow us on Twitter @NashSevereWx!