Yesterday's Storms
While we did see strong storms yesterday, mostly in S Middle Tennessee, we escaped the severe weather up in our neck of the woods. As we said yesterday, the severe threat was low and conditional, meaning it all depended on how far north the storm making ingredients got. They didn't get very far north. So, we were left with heavy rain and lightning. If you've watched the news this morning, we can only be thankful that's all we got. Thinking of those today who are having to pick up the pieces (physically and emotionally) today.
With the heavy rain, we moved up to the fifth wettest year on record in Nashville. Records have been kept since 1871.
Today
No-worry flurries have splat-melted this morning as moisture is wrapping around the back side of the system we experienced yesterday. They're on their way out, but I'm seeing just a few hanging around out my window as I write. No problems. NWS doesn't think roads will be an issue.
…northerly winds will also continue to be gusty through sunset, so roads should dry out, too, before temperatures fall into the low 20s tonight.

NWS Forecast Discussion 12/17/19
Let's talk about those temps. It will be cold today. What you feel around lunch time is about it for today, forecast high of 38°. Tonight, we'll drop to 25°.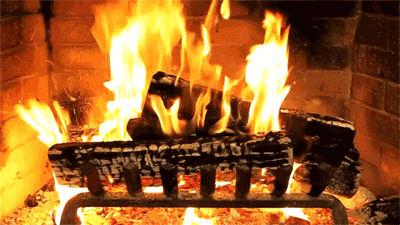 Wednesday Onward
The rest of the week looks quiet. There is no precip in the forecast through next Monday. Here's the 7 day precip map from the Weather Prediction Center. Not much to write home about.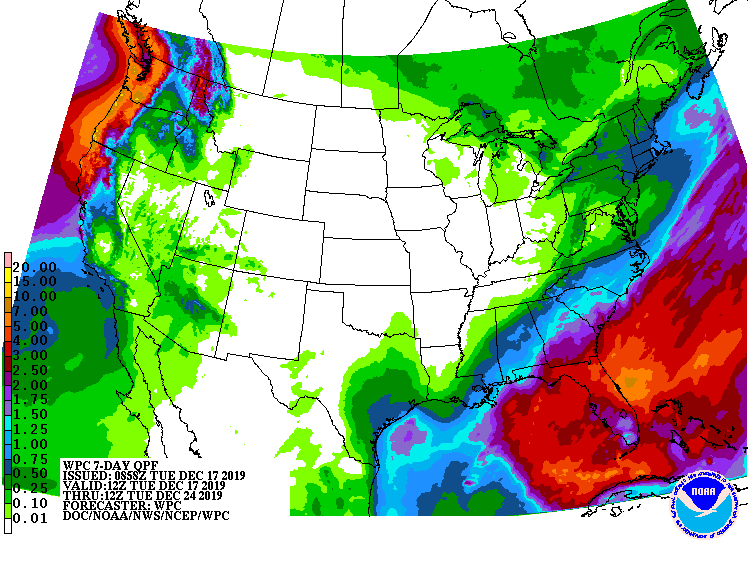 Temperatures Wednesday and Thursday will stay in the 40s, but we warm into the 50s into the weekend.