Meh Sunday, Showers Begin Sunday Night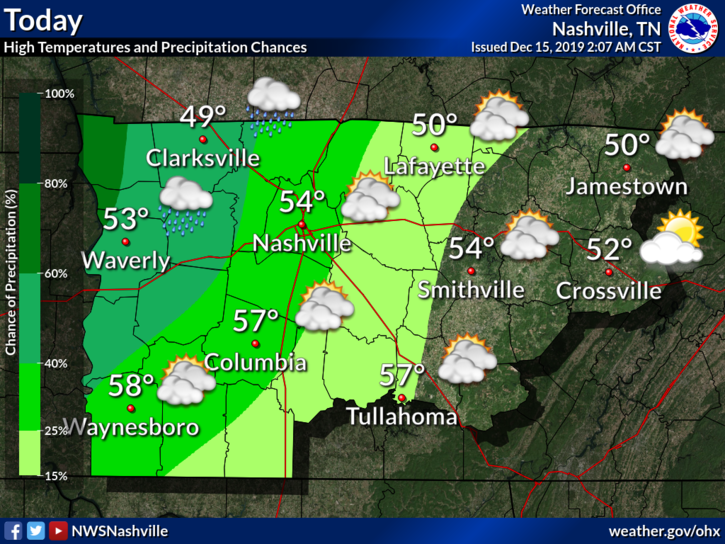 Not much going on today, but we will see some showers move in tonight before heavier rain follows on Monday.
Breezy with winds coming from the east/southeast at 5-10 MPH.
No rain expected for the Titans game at noon.
Tonight
The HRRR model shows some light showers moving in this evening around 8pm.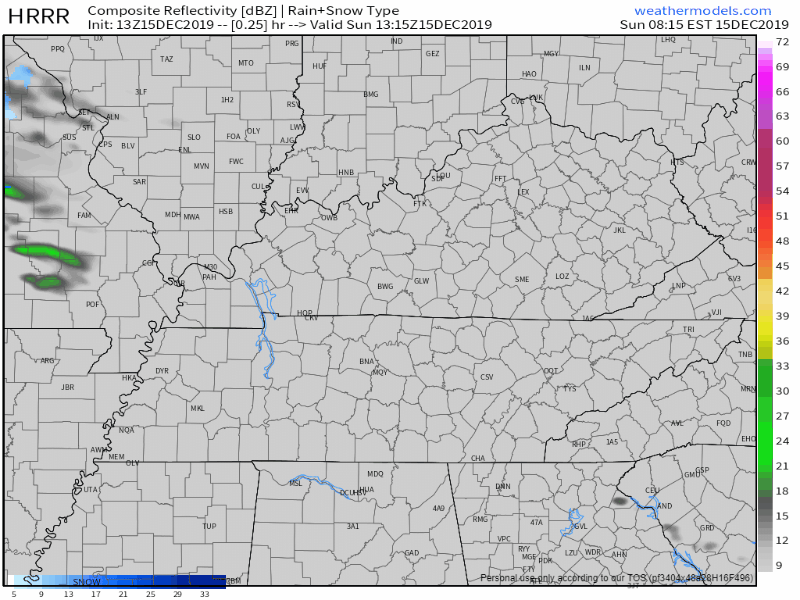 It's possible a thunderstorm might wake you up late Sunday night into the early morning hours Monday. If so, don't worry about it.
Heavier Rain and Storms Monday
Heavy rain and some storms will precede a cold front that will sweep the region Monday night.
Timing
We will probably see rain Monday morning and afternoon. Model data shows a line of "training" rain with embedded thunderstorms extending into Middle Tennessee Monday morning. That morning rain-train may set up just over us (HRRR model) or just northwest of us (Euro model). If it sets up northwest, most of Monday may be rainless. It's also possible the rain train sets up into half of Nashville but not Will Co. The margins are tight; we will have to see what happens.
All data agrees the heavy stuff moves in Monday night.
The NAM3 model shows rain training over us all afternoon, with heavier rain approaching during the evening: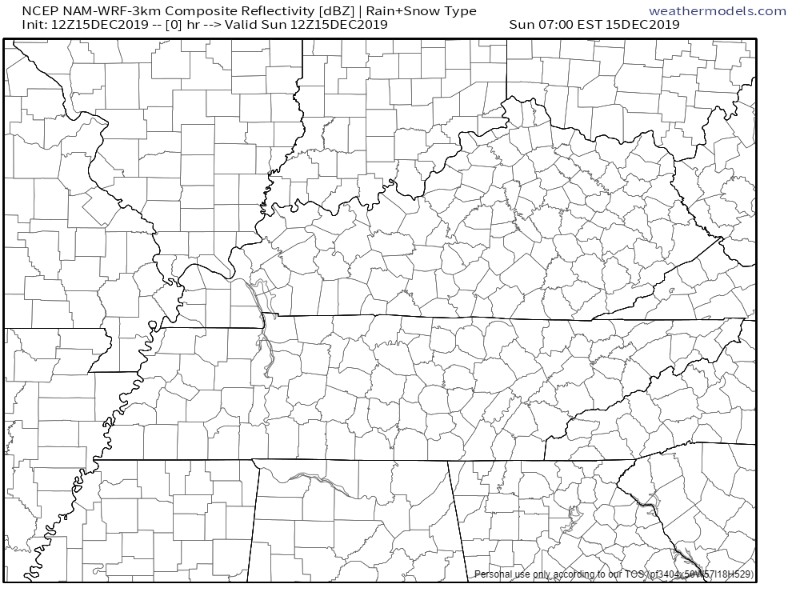 Anything Severe?
Strong storms are possible Monday night.
No alarms are going off because CAPE, aka "storm fuel," will be on the lower end. However, shear is impressive, which will help aid in some storm development.
We are on the edge of a "Marginal Risk," or 5% chance of seeing severe weather within 25 miles of you. NWS-Nashville breaks down the threats below: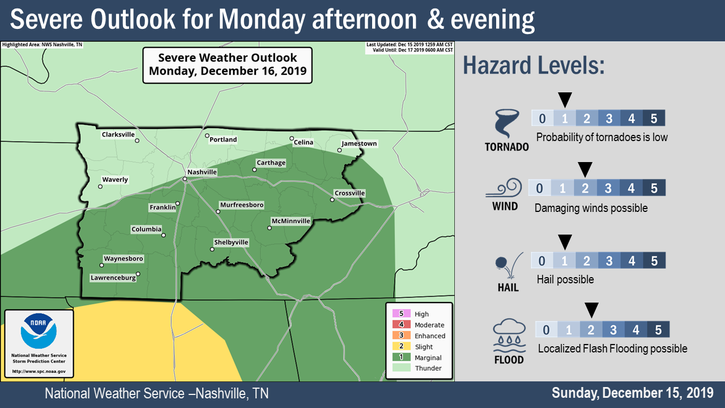 Main threat looks to be gusty winds, and possibly small hail if mid-level lapse rates strengthen more.

NWS-Nashville AM Discussion, 12/15/19
Rainfall Totals, Potential Flooding
We could see up to 2-3 inches of rain.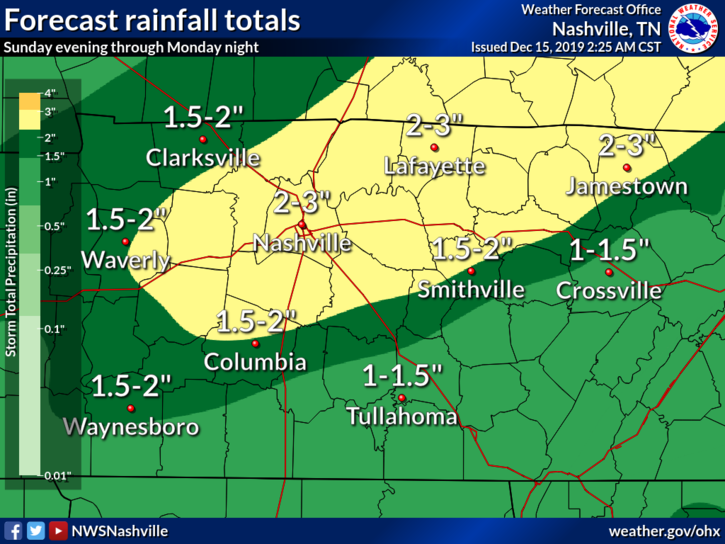 Our ground is pretty saturated, so the concern for flooding on Monday and Monday night is increasing. Even though storm motions are going to be quick at around 40 knots or so, multiple rounds of heavy rain over a specific area will increase the threat of flooding before the cold front moves through Monday night.

NWS-Nashville AM Discussion, 12/15/19
Keep an eye out when driving, and be especially cautious after the sun goes down as flooded roads are even harder to see in the dark. Turn around, don't drown.
Possible Flurries?
As of the current forecast, temperatures are cold enough for some mixed precip late Monday night, but most of the moisture will have moved off to the east. Therefore not too concerned at this time with mixed precip impacts, but it will depend on how fast the cold front can bring near freezing temps Monday night/Tuesday morning.

NWS-Nashville AM Discussion, 12/15/19
Probably wouldn't count on it, but even if we did see some flurries, they'll splat and melt thanks to warm surface temperatures.
The Rest of the Week

Temperatures warm to the mid-50s by Friday.
Our next chance of rain returns this weekend, but doesn't look too promising at the moment.