45 today, 27 Thursday morning, up to 53 Thursday afternoon, all clear/sunny.
We're 15.41″ above normal for rain this year. Superwet February 2019 is the main reason for that.
More rain coming.
Rain window opens Thursday night and closes Saturday afternoon. Off and on mostly. Cold too, lows mid/upper 30s, highs around 50. Rain is most likely Friday afternoon and Saturday morning, but it could fall at any time during that window.
Models vary on rainfall amounts. The NAM3 has very little, most of it goes east: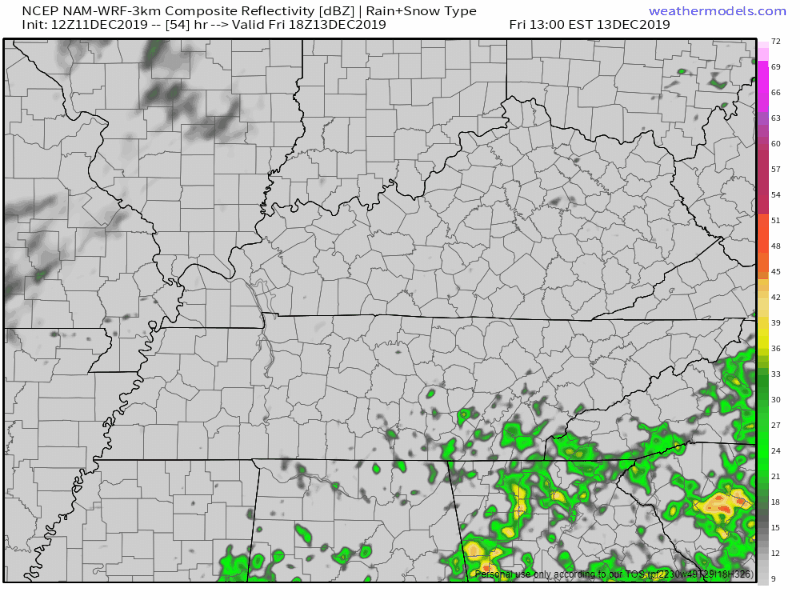 The Euro model has about 0.5″ or less total of off and on rain Friday through Saturday:
Titans vs Texans Sunday.
Bit soon to ink a Sunday noon forecast so this is written in pencil. Not expecting rain. 45 at kickoff. Clouds build as the next weather system approaches and the next rain window opens Sunday night.
The rain window closes Tuesday night. Rain is most likely Monday night through Tuesday morning, then pulling out. Rain may be heavy at times.
We may get an inch or more of rain from this system. This system's path is key — right now data says 2″ total possible for those southeast of us. Wobbling here or there may increase or decrease rainfall totals.
Charlie Brown is still trying to kick that football.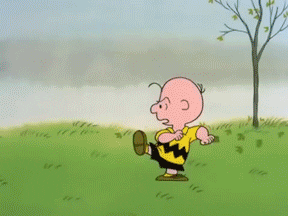 Models are again hinting at rain changing to snow Tuesday just before the precip exits. For the third time this year we've seen this in the models and what happened: very, very little.
Here's the model data: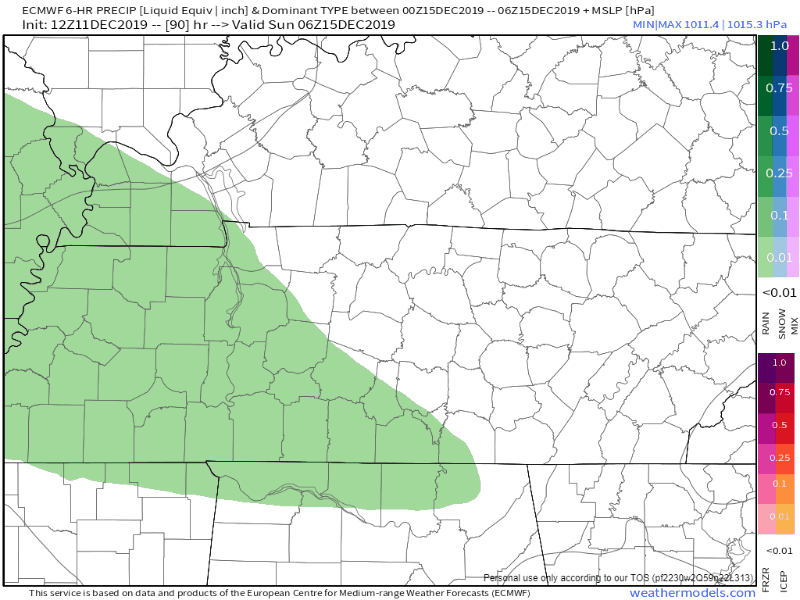 And the key image: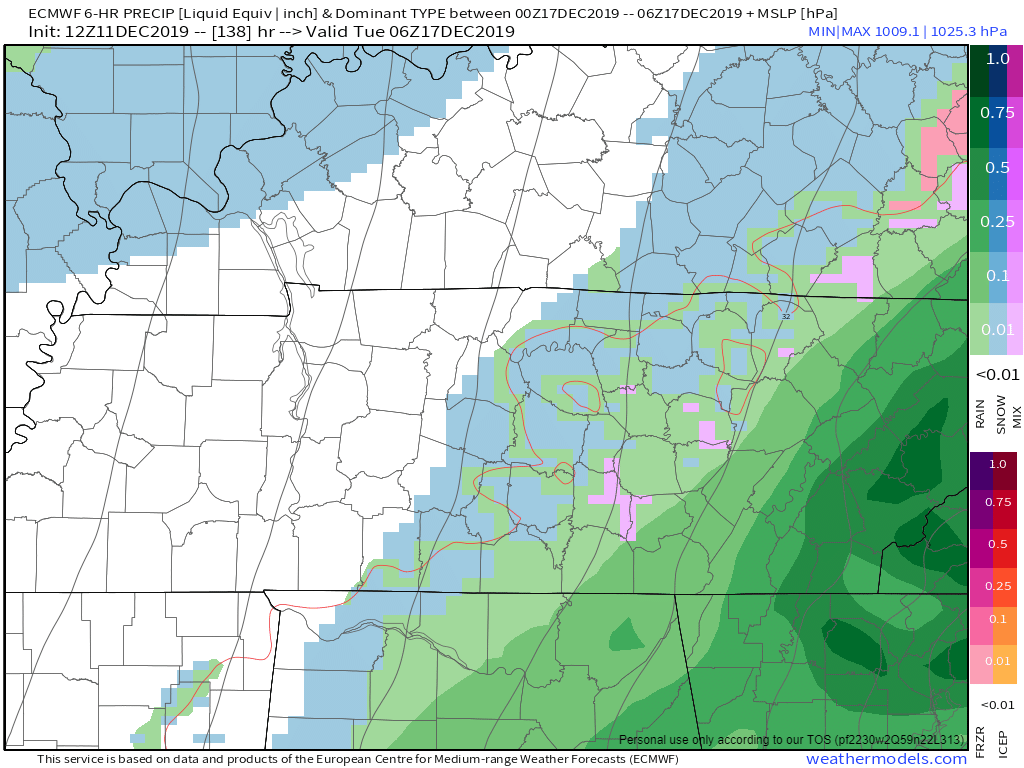 Meh. Supermeh, even.
NWS-Nashville is understandably cautious:
Still a little early to determine exactly if there will be any significant accumulating snowfall potential Monday night into Tuesday morning, but a chance of snowfall may certainly be possible.

NWS-Nashville, Morning Forecast Discussion, 12/11/19
We don't hide data from you. But this looks like a rain event with a no/low impact snow potential, y'all.
Recency bias causes mistakes, so we will watch this closely. Expect several updates, as usual.
Thanks for reading, supporting, and following @NashSevereWx.